Father's Day is this weekend, and while that's always fun because the local grocery store starts selling tomahawk ribeye steaks and beer is typically on sale, it actually allows us to cover products we wouldn't normally talk about.
For example, audio stuff. Audio stuff consists of so many products, such as sound bars, speakers for your office, headphones with Assistant built-in, and the list goes on. Like I said, we wouldn't usually dedicate an entire post to these things because that's simply not what we cover on Droid Life, but for Father's Day, we can slap Gift Guide on something, which then grants us the right to overview products and other various gizmos we don't normally cover because we don't need to write 1,000 words for each thing. We test something, and then if it's awesome, we plug it into the gift guide with a little overview and its price. You can also expect the usual phone and accessory recommendations in here, too.
Does that all make sense? Good. Here's our 2019 Father's Day Gift Guide.
Around $500
---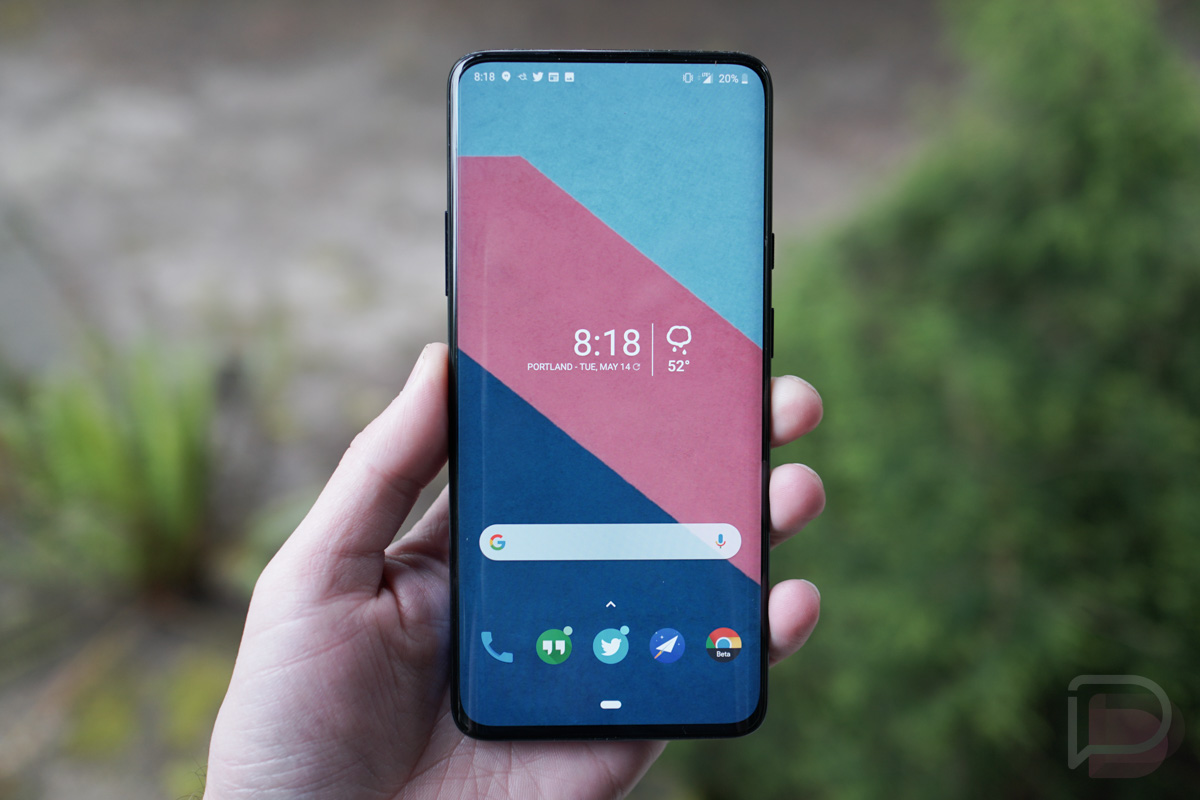 OnePlus 7 Pro ($669+)
If papa is in need of a new phone, maybe he wouldn't mind one of the best phones on the market? If you missed our review, there are a lot of pros to the OnePlus 7 Pro. It has a big ol' display for easy viewing, a triple rear camera setup, Warp Charge 30 for insanely fast battery recharging, as well as that mechanized pop-up selfie camera that older people will think is from the future. Plus, you're getting all of this starting at $669, which is well under the starting price for a Galaxy S10 ($899) and Galaxy S10+ ($999).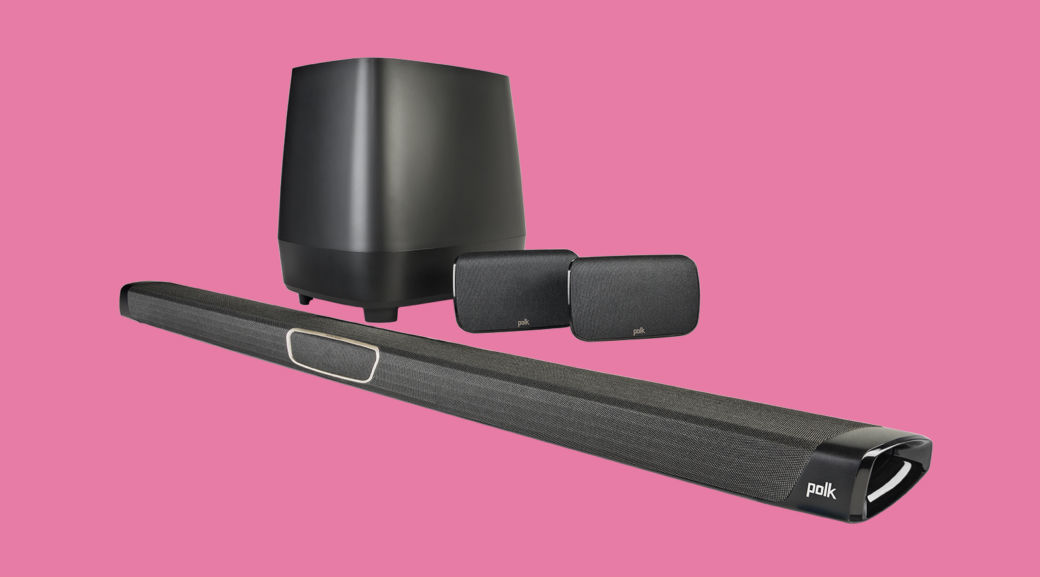 Polk MagniFi MAX SR ($599)
Are you or someone you know serious about the audio in your living room, but also sick of wires? If you're like me, that's a yes. I would have gotten into surround sound for my TV a whole lot earlier, but until now, wireless options also seemed to be crazy expensive. Thanks to Polk, you can now have a wireless surround sound system, with Google Cast built-in, all for just $599.
Once setup, which is stupid easy because its wireless, the system sounds great and can get very loud. Thanks to Google Cast, you can stream music directly to the system, but that also allows you to control playback via voice commands with Google Assistant on your mobile device.
Buy: Polk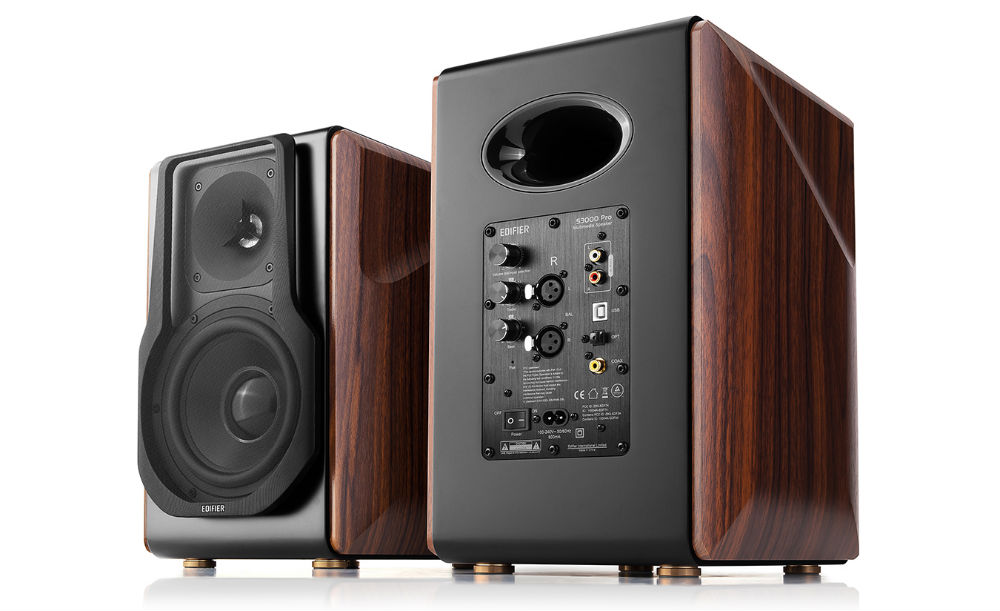 Edifier S3000Pro Wireless Speakers ($699)
Wireless is better! Much like the living room, the office is another place where having high quality audio can be important. With the Edifier S3000Pro wireless Bluetooth speakers, which are equipped with Qualcomm's aptX HD decoding technology, having a set of wireless monitors is a reality for those not looking to spend thousands of dollars.
I've been loving the sound of Edifier speakers since I got my hands on the AirPulse A100 model, but beyond the sound, these speakers are incredibly well made with dark wood paneling and some serious weight to them. You can get them without the stand, but with the stands, you're looking at an extra $150 from Amazon.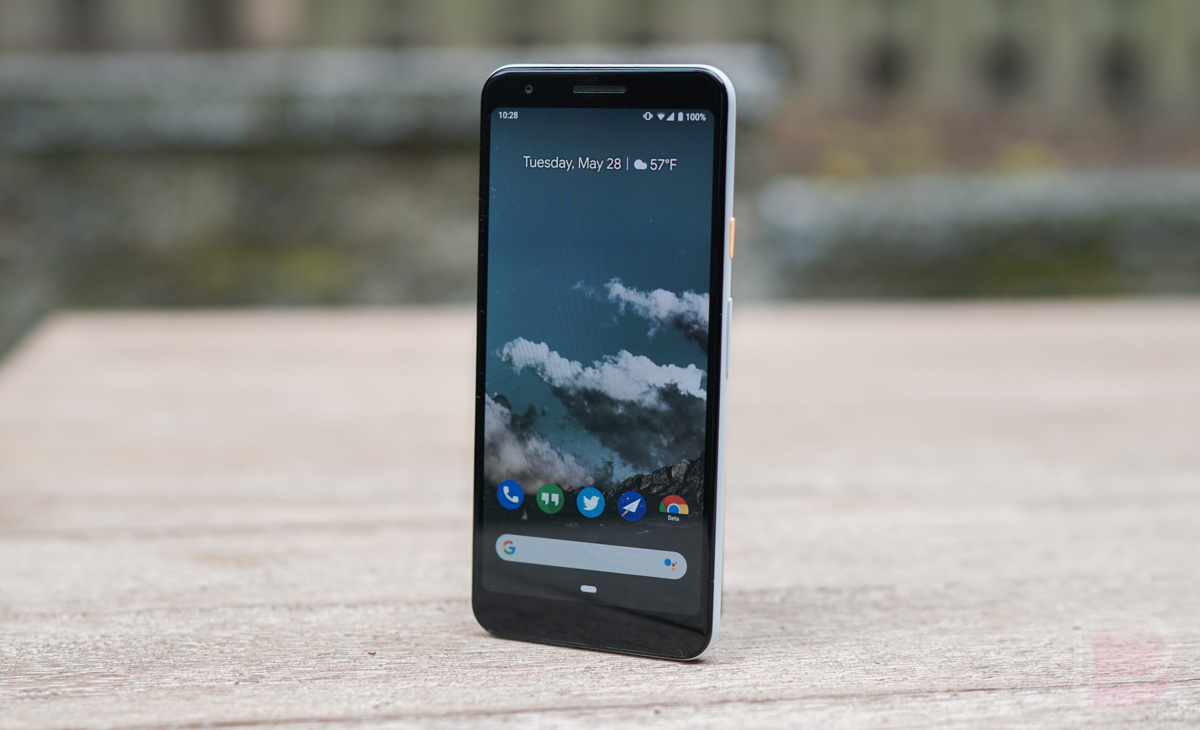 Pixel 3a, 3a XL ($399+)
Dad needs a phone, but your budget is limited. There is no doubt in our mind that the Pixel 3a or 3a XL is the phone you need then. Starting at $399, Google has a seriously tempting package here, with the same excellent camera experience as you'll find in the more expensive Pixel 3 and Pixel 3 XL, but the performance you get on these phones is really impressive when you consider the price. Believe it or not, a lot of phones that don't cost $700+ aren't always that smooth in the UX department, but these less expensive Pixel phones are very smooth.
Need more Pixel 3a info before making the jump? Check out our full review.
Buy: Amazon | B&H Photo| Best Buy | Google
$200 Budget
---

SHIELD TV ($179+)
It's 2019 and we're still loving the SHIELD TV. How is this possible? Well, NVIDIA keeps supporting it and it still runs well, so it shouldn't be too shocking. Priced starting at $179, the SHIELD TV can be much more than just an Android TV-powered set-top box for the living room. After updates it has received, the system has become more like a smart home hub which can control all aspects of the house, thanks to Google Assistant and Smart Things integration.

Zendure SuperTank External Battery ($179)
Folks should be able to take their electronics with them, without the need for worrying about finding an outlet to charge them. This is especially important when traveling, and since having the Zendure SuperTank with its rechargeable 27,000mAh battery with 100W USB-C Power Delivery, I don't worry about my laptop or phone dying during a press event. With a recharge time of only one hour, this battery can refill my laptop and smartphone multiple times on a single charge, but it's also designed to be used with gaming consoles, tablets, and also cameras. It features pass-through charging, an LED display for letting me know exactly how much juice is left, as well as 4 USB output ports.
Buy: Zendure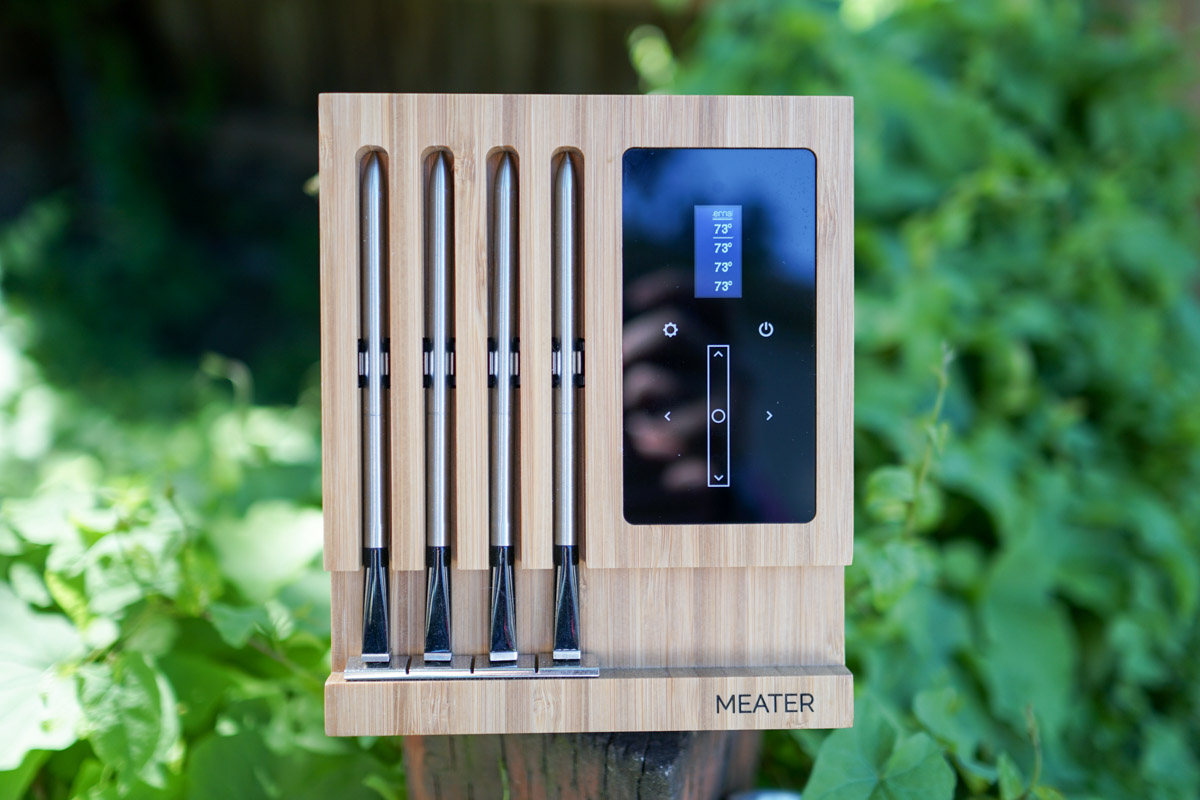 MEATER Block ($199)
Anyone who has read Droid Life recently or listened to a podcast knows that I love me some MEATER smart meat thermometers. They have changed the way I cook meat in the house, and soon, it'll be launching the MEATER Block. I've had the privilege to use one in my house over the past month, and honestly, I don't see myself cooking multiple pieces of meat simultaneously any other way. The best example I can give for its usefulness is when you have company over and everyone wants their steaks cooked to different temperatures. One person likes rare, others like well, but I want mine medium rare.
With MEATER Block, you get four thermometers in one case, all capable of tracking each piece of meat with the info going straight to your smartphone. The app tracks the cook, letting you know when it's time to remove the meat from heat, calculates resting times, and every time I've used MEATER, I end up with perfectly cooked steaks. I can't recommend MEATER enough.
Pre-Order: MEATER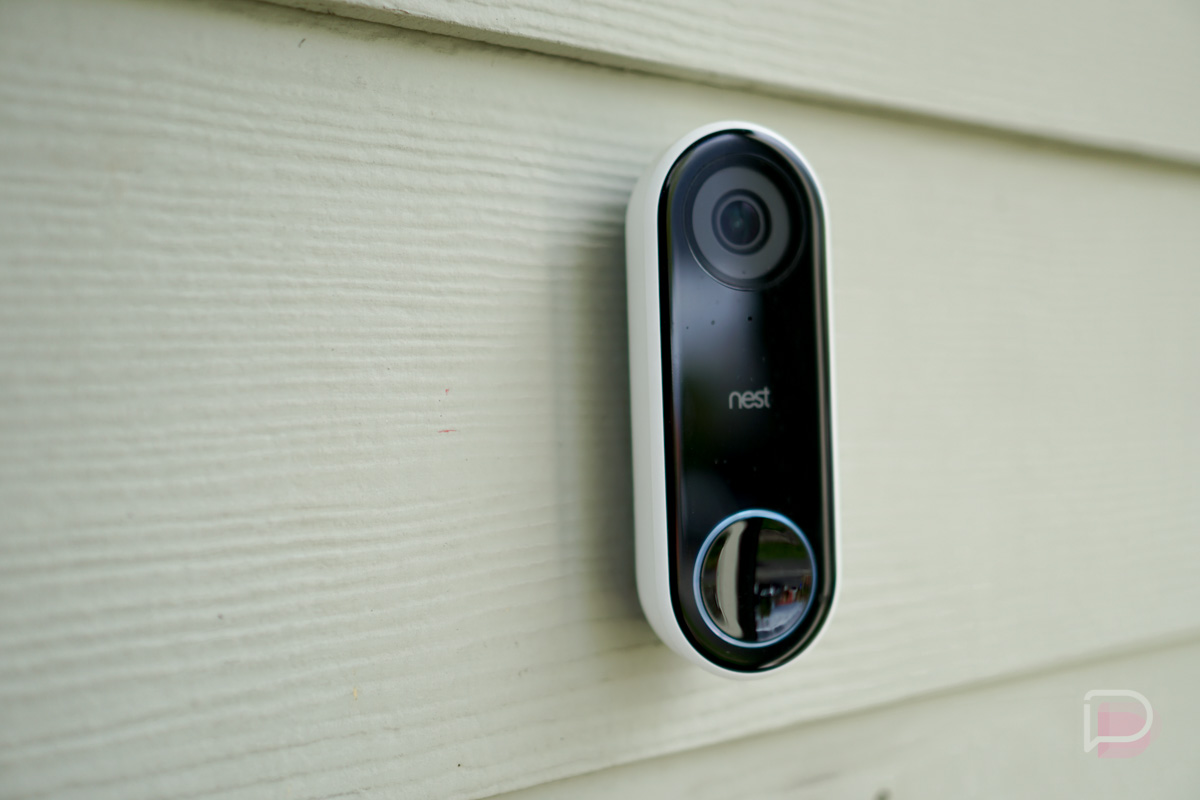 Nest Hello Video Doorbell ($199+)
The Nest Hello doorbell is one of my favorite smart home gadgets. It looks good and it's smart. If you own a Home Hub and pair it with your Nest Hello, you'll get instant video feeds of your front door every time someone rings it. You'll also be altered on your smartphone, which is great for when you're expecting a package in the mail. Nest Hello recognizes faces, lets you set zones to check for motion, and also has night vision.
Buy: B&H Photo | Walmart | Best Buy | Google Store
$100 Budget
---

Lenovo Smart Clock ($79)
We recently reviewed the Smart Clock from Lenovo, and while I determined that it won't be replacing my smartphone as the dedicated alarm clock that sits on my nightstand, there is no denying that at just $79, it's a pretty cool product that brings Google Assistant and smart home controls directly to the side of your bed. Just the other night, I forgot to turn off the heat in my house and it kicked on early in the morning. Without having to move from my comfortable position in bed, I simply said, "Hey Google, turn off the heat" to the clock and it went ahead and shut off the Nest thermostat. It was mightily convenient.
Buy: Lenovo | B&H Photo | Walmart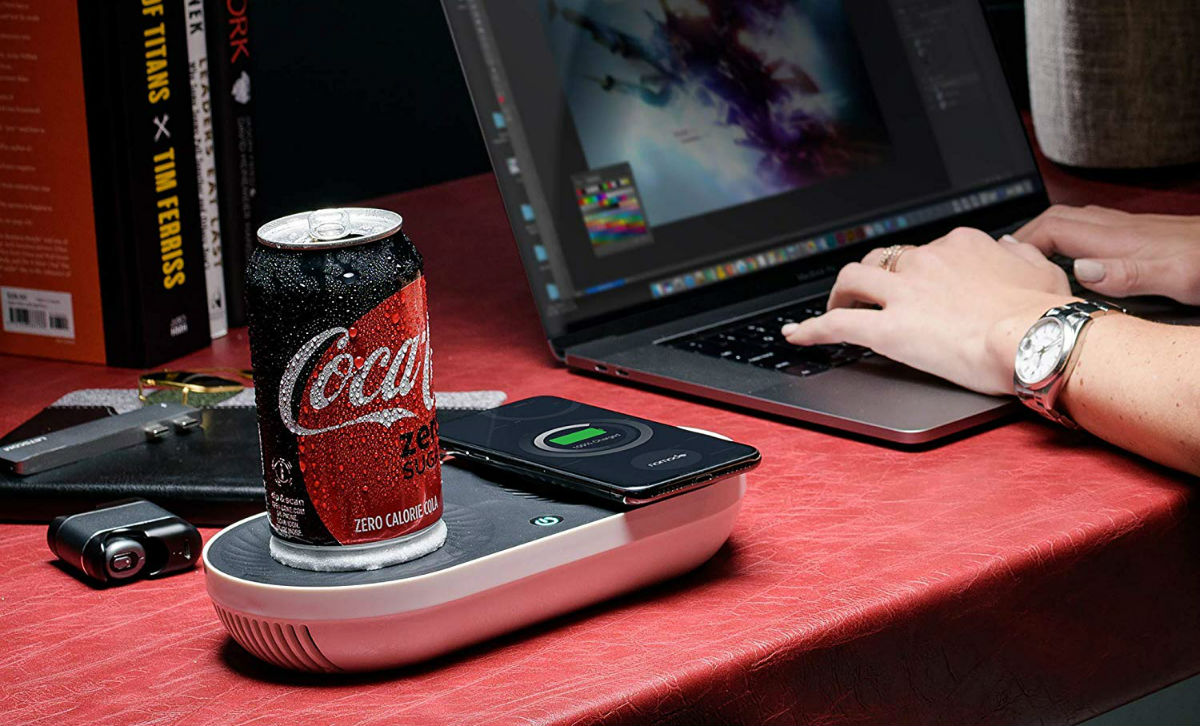 Nomodo Wireless Charger ($79)
A wireless charger that doubles as a drink warmer/cooler? Oh, hell yes! At just $80, this Qi-certified wireless charger from Nomodo does it all. On the right side, you have a 7.5W/10W wireless charger for your phone, and then on the left, a Peltier plate for the heating and cooling of drinks. Additionally, the charger has a built-in fan to keep your phone from overheating during the charging process. Just be careful not to spill anything on your desk.
Buy: Amazon
$50 and Under
---

DL T-Shirts and Hoodies ($17+)
Sorry, can't do this without a shameless plug for our merch. Our DL t-shirts start at $16.99 and the hoodies, which are very soft, cost just $29.99. If dad appreciates the Droids, then this is a solid gift.
Buy: DL Teespring Store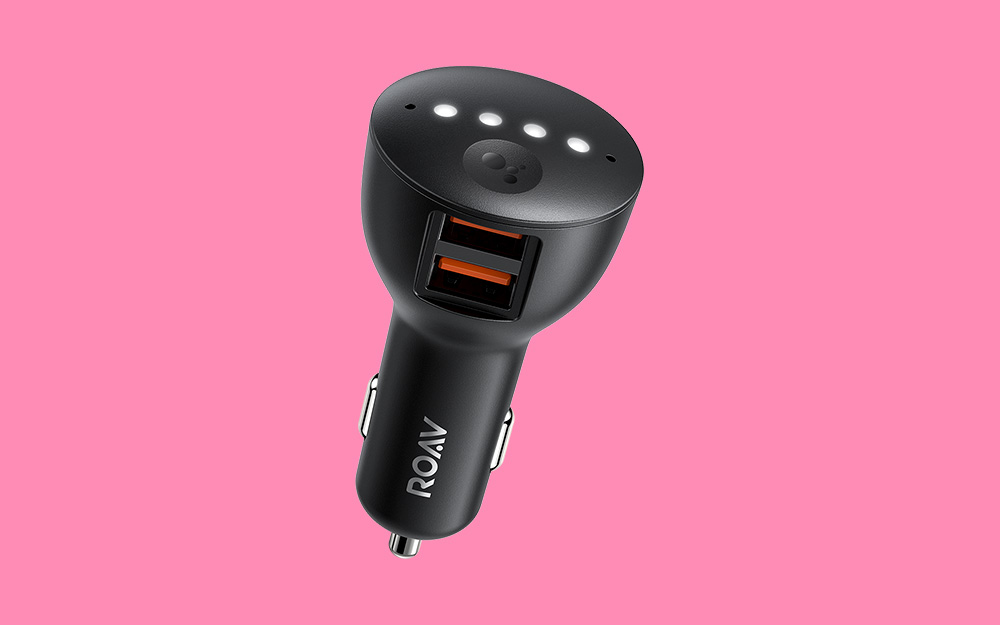 Anker ROAV Car Charger With Google Assistant ($39)
The quickest way to turn any old car into a smart car would be to get Google Assistant in there. With the ROAV Bolt car charger with Google Assistant from Anker, that process is incredibly easy and cheap. At just $39 (on sale), your vehicle instantly gets voice-controlled navigation and music streaming.
Buy: Best Buy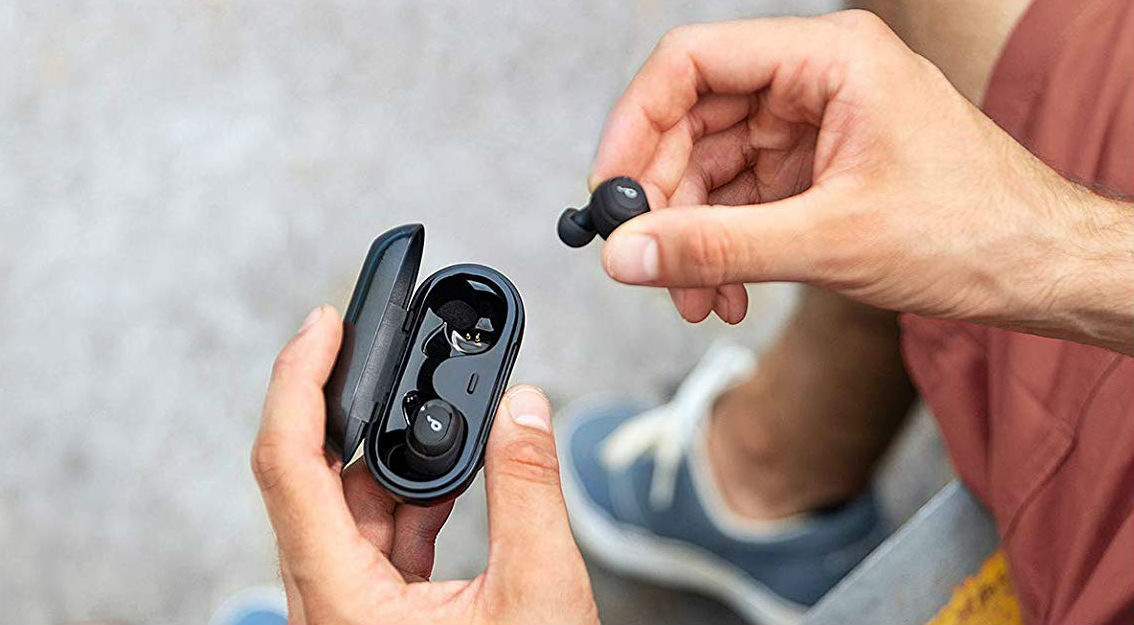 Soundcore Liberty Neo Wireless Earbuds ($45)
Wireless earbuds are all the rage, but if you aren't looking to spend $100+ on a pair from Samsung or Apple, Anker has an affordable option under its Soundcore brand. The buds feature 3.5 hours of music playback on a single charge (12 hours with charges from case), IPX5 protection, and Bluetooth 5.0 connectivity. The package includes differently sized tips for a good fit, too.
Buy: Amazon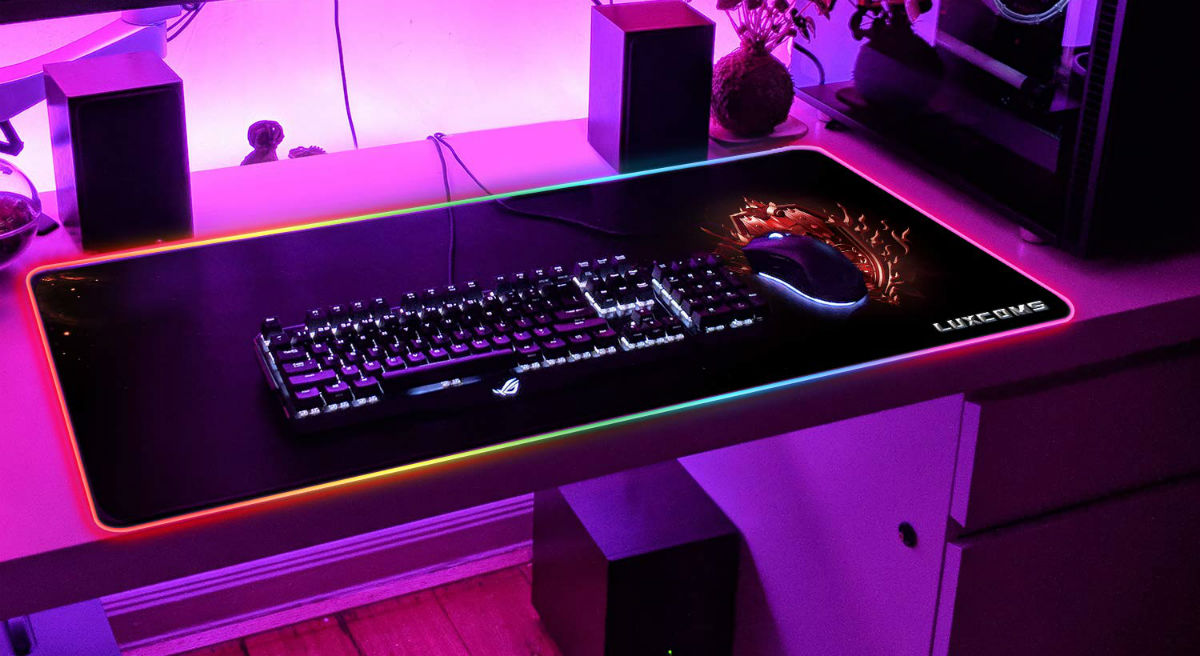 Luxcom RGB Mouse Pad ($25)
Is your dad a gamer who streams to YouTube and Twitch? Great, then you should get him an RGB gaming mouse pad to go along with all of the other crazy lighting effects he has going on. This mouse pad features 10 different lighting modes and a breathing effect, just like some of the crazy colored keyboards you see on sale these days from companies such as Razer and Logitech.
Buy: Amazon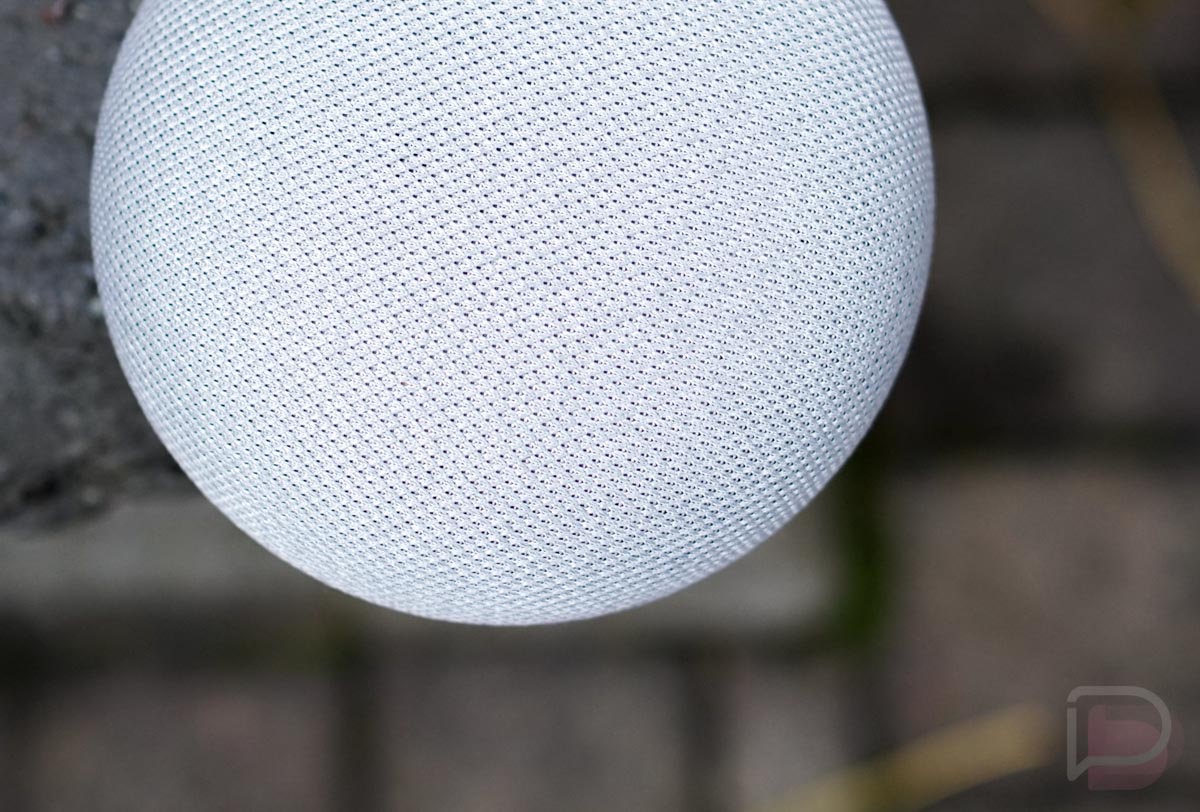 Google Home Mini ($29+)
If dad still doesn't have a Home Mini around the house or in the garage, then now is a good time to get one. Google is selling them for just $29, which is hard to beat. With it, you get access to tunes, news and weather, plus all of the smart home functionality that comes with Google Assistant. They're a must for every house.
Buy: B&H Photo | Target | Walmart | Google Store | Best Buy
Spotify Premium $0.99 for 3 Months
The title here explains it, but if you haven't yet tried out Spotify Premium, now is the time to. Spend a $1 and you get it for three months, living a life filled with non-stop tunes and quality music app experiences, unlike Google Play and YouTube Music.
Buy: Spotify Store