It has been years since we put together a Holiday Gift Guide at Droid Life, but this year, there seem to be so many cool toys available that would make for awesome gifts. We wanted to share some of our favorite things of the moment, a handful of which might end up under the tree of friends and family.
We've broken the DL Holiday Gift Guide out by price, to help you find the section that is within your budget. We've got expensive ideas (phones, of course) all of the way down to items under $20.
$500 and Up
---

Pixel 3 or Pixel 3 XL ($799+)
If you've got a big ass budget and want the phone(s) that we consider to offer the best Android experience, then you can't go wrong with the Pixel 3 and Pixel 3 XL. We've got reviews of each (Pixel 3, Pixel 3 XL) in case you need to know the specifics, but they have the best smartphone cameras in the business, are always running the newest version of Android, and look pretty slick, assuming you can get over the most obnoxious notch of any smartphone (3 XL).
To help stomach the price, there are all sorts of deals on these two phones. Verizon has $400 off for Black Friday, as does Best Buy, plus Google will drop $150 (Pixel 3) and $200 (Pixel 3 XL) off each. There are bound to be other holiday discounts after Black Friday too.
Buy: Verizon | Best Buy | Google Store

OnePlus 6T ($549+)
The OnePlus 6T offers the best Android experience outside of Google's own phones, includes specs that compete with the big dogs, and still manages to hit a starting price point of $549. In our review, we liked most of what the 6T offers, we just weren't impressed by the camera. But if you can get beyond that and aren't a wannabe photog, this phone is tough to beat, especially now that T-Mobile sells it and it works on Verizon.
Buy: OnePlus Store | T-Mobile
Even cheaper, just-as-good OnePlus option: OnePlus 6

Google Pixelbook ($699+)
I know, you'll hear people like Tim complain that this isn't a real computer and that it's overpriced, but as someone who has used a Pixelbook since it first launched, I've got a different story to tell. The Pixelbook is the best computer I've purchased in recent years, and I'm putting it over the new Macbook Pro with Touch Bar I just bought a couple of months ago.
The Pixelbook is crazy fast, folds into a tablet, has a gorgeous screen, will match the design of your Pixel phone, is super slim and light, can take advantage of a pen, runs Android apps, and will probably never slow down. I'm telling you, the Pixelbook is awesome.
It's being discounted for Black Friday by $300 for all models, so hurry if you do want to pull the trigger. Don't be surprised if there are other holiday deals after Black Friday, though.
Buy: Amazon | B&H Photo | Best Buy | Google Store

Edifier AirPulse A100 Studio Monitors ($799)
When I think of expensive toys, it's not just phones that get me excited. How about some dope home studio/office stuff? This year, I'm focusing more on audio goodness, and to help, I've been using a set of Airpulse A100 studio monitors from Edifier. Not only do they have exceptional high-res audio support, but a load of ways to set them up is what has me most excited about them. These monitors allow for audio connections via Bluetooth, 3.5mm, USB, as well as Optical/Coaxial. If you produce music or videos at home, or in your office, I would definitely recommend a pair.
$200 Budget
---

SHIELD TV ($140+)
This little Android TV-powered box may be running 2-3 year old hardware, but it's still the king of Android TV boxes. All you need to do is hook it up to a TV and you'll get access to your favorite streaming apps (Netflix, HBO, YouTube, Hulu, etc.), incredible game selection thanks to NVIDIA's Geforce services and Google Play, Google Assistant, and more. It spits out 4K, looks sharp, and will likely be discounted all holiday season.
You can get a couple of different versions, one with the gaming controller and one with just a remote. The remote-only model has already seen a $40 discount for Black Friday, but the version with the gaming controller will be discounted too.
Buy: B&H Photo | Best Buy

Nest Hello Video Doorbell ($179+)
The Nest Hello doorbell is one of my favorite smart home gadgets. Not only does it look sweet in place of your old ring-only doorbell, it's smart as hell. Once you buy a Home Hub and pair it with your Nest Hello, you'll get instant video feeds of your front door every time someone rings it. Nest Hello is smart enough to recognize faces too, lets you set zones to check for motion, and can see at night.
For the holidays, it'll be on sale all over the place. For example, it's $50 off for Black Friday. And don't worry, you'll be able to install it yourself.
Buy: B&H Photo | Walmart | Best Buy | Google Store

TicPods Free ($130)
Because AirPods are actually pretty brilliant and you are on Android, you need a comparable option. The TicPods Free from Mobvoi are a solid option. They come in three colors (red, blue, or white), include a portable charging case, last for hours, and are truly wireless. They look only somewhat-goofy when warn, but at least you have color choices to give you some style.
I've been using a red pair off and on for weeks and mostly enjoy them. The sound quality isn't going to win any awards, but it's decent enough. They've held up well during workouts and have always been within reach for their no-wire experience.
Buy: Amazon
Peak Design Everyday Messenger Bag ($180+)
All the tech blog bros use this bag, and so you'll look like a damn tech blog bro wearing it, but it is a really, really nice messenger bag. It's the bag I use (13-inch in "Heritage Tan") when traveling for DL events and absolutely love it. Peak Design really knows how to make a bag with functionality pockets and flexibility. This bag isn't cheap, but also isn't stupidly expensive.
You've got laptop and tablet pockets, pockets for your camera, foldout pockets for accessories, dividers that make for internal stacking, all sorts of combos for the straps, and more. If you are in the market for a bag, watch this video to see the magic.
Buy: Peak Design Store | Amazon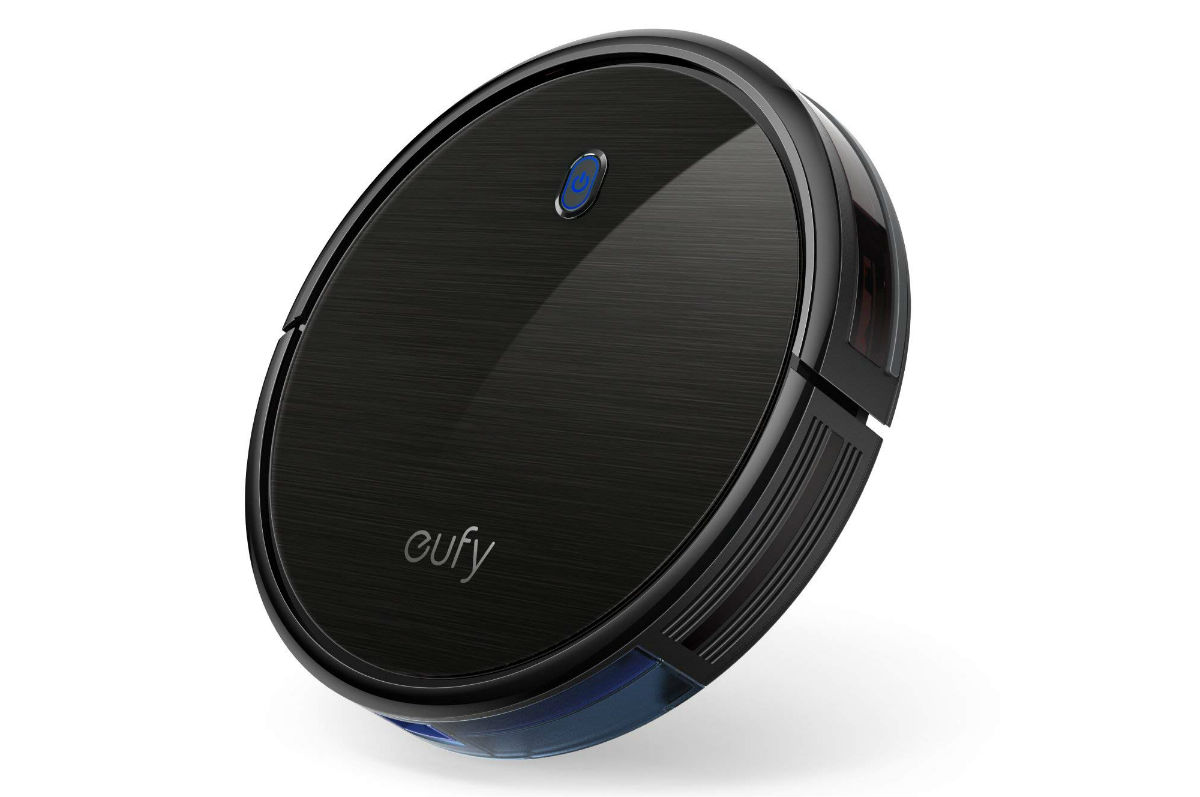 Eufy Boost IQ RoboVac 11S ($219)
I always wanted a robot vacuum in my home, but considering the pricing for some, it was never something I could realistically do. Then I found Eufy, a sub-brand of Anker, a company we know and trust to make quality products. At just over $200, the Eufy RoboVac is exactly what I wanted and is doing its job just as intended. And believe me, vacuums in my home are very important considering the size of dogs I have roaming around and the amount of crap/dirt they drag in. You can schedule Eufy to clean up at certain times or you can manually control it to pick up whatever might've been spilt on the carpet or hardwood. Plus, watching the dogs follow Eufy (we call it KIPP in reference to Interstellar) around is the highlight of my days now.
Buy: Amazon
$100 Budget
---

Google Home Hub ($99-$150)
I know that the Google Home Hub costs $150, but during most of the holiday season, don't be surprised if you can get it for $99. During this Black Friday weekend, it'll be $99 almost everywhere, thanks to a $50 discount.
Why Home Hub? It let's your house be smarter, you can ask it fun sh*t and check the weather on it, and it's the best digital picture frame you'll find, because it constantly updates through your Google Photos feed. The sound quality on it isn't amazing by any means, but at $100, it'll be a good pick-up for your Google Home collection.
Buy: B&H Photo | Target | Walmart | Google Store | Best Buy
Possibly better option: Lenovo Smart Display 8″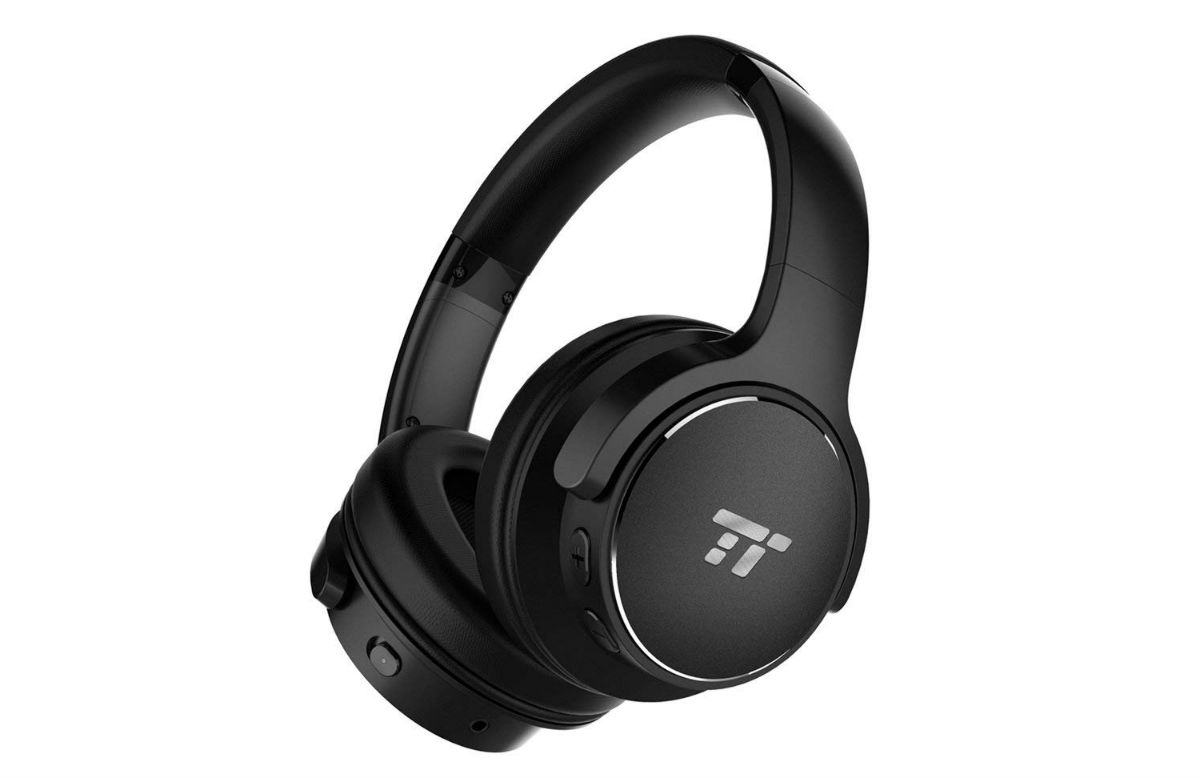 TaoTronics Noise Cancelling Headphones ($59.99)
I recently took these headphones on a flight from Portland, OR to Hawaii, and man, they saved my ears from a whole lot of nonsense. Not only was sound quality over Bluetooth very good with plenty amount of bass, but the active noise cancellation basically cut out all surrounding sound (kids screaming, jet engine roaring, etc.), letting me enjoy my music and movies. I also found that the battery life was insanely good. After my 6 hour flights, I still had loads of battery life left, so I can easily tell you that for $60, these headphones are a complete no-brainer.
Buy: Amazon
$50 and Under
---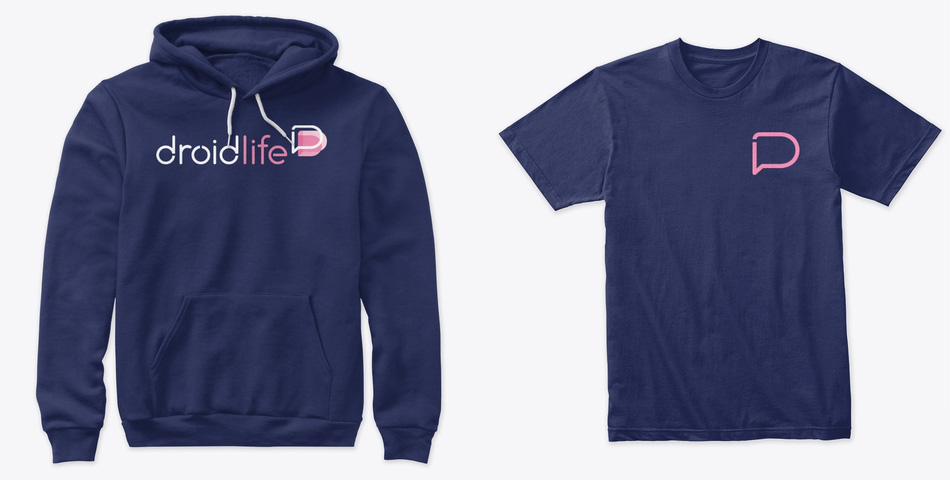 DL T-Shirts and Hoodies
We've got swag and it's the perfect gear present. Our DL t-shirts start at $16.99 and the hoodies, which are super soft, cost just $29.99. They will take a few days to print once you order, so try and do so quickly.
Buy: DL Teespring Store

Google Home Mini ($25-$50)
Like Google Home Hub, Google Home Mini is going to be heavily discounted all holiday shopping season. It normally costs $49, but it'll be $24 or $25 for Black Friday and likely again before Xmas. Also like Home Hub, the sound quality isn't great, but Minis are perfect for those random rooms in your house where you just want Google Assistant available.
Buy: B&H Photo | Target | Walmart | Google Store | Best Buy
Pixel USB-C Earbuds ($30) or OnePlus Type-C Bullets ($20)
Your phone probably doesn't have a headphone jack anymore, so rather than use a stupid dongle, you might want to toss a pair of USB-C earbuds in the stocking this year. Google's Pixel USB-C earbuds are my favorite right now because they are insanely lightweight, sound good enough, and included full Google Assistant support with notifications, The new OnePlus Type-C Bullets aren't bad either at $10 cheaper. They feature a built-in DAC, come in black, and offer a more minimal in-ear fit.
Buy: Google Store | OnePlus Store

Anker Powerline+ USB-C Braided Cables ($16)
If you own a Google Pixel phone and are continuously frustrated by the short-as-hell USB-C cable they included in the box, buy one of these Anker Powerline+ USB-C to C cables. They are super high quality, really long at 6 feet, and still supply all the current you need for rapid charging.
Buy: Amazon
Spotify Premium $0.99 for 3 Months
The title here explains it, but if you haven't yet tried out Spotify Premium, now is the time to. Spend a $1 and you get it for three months, living a life filled with non-stop tunes and quality music app experiences, unlike Google Play and YouTube Music.
Buy: Spotify Store