The OnePlus 6T is the biggest launch yet for the one-time underdog out of China. After years of selling their phones directly and unlocked, OnePlus has now found a carrier partner (T-Mobile) and also opened up their phone to usage on Verizon's network here in the US. So even though the hardware isn't a massive upgrade over the OnePlus 6, which was released only a few months ago, the reach for the OnePlus 6T is a big, big deal.
But we're not necessarily here to talk about how big some carrier deals and connectivity are for OnePlus. We're here to tell you if the OnePlus 6T is the phone you should buy. In short, the OnePlus 6T remains the king of value. The OnePlus 6T isn't the best phone you can buy, though, but it is a really good one.
Let's dive deeper in – this is our OnePlus 6T review.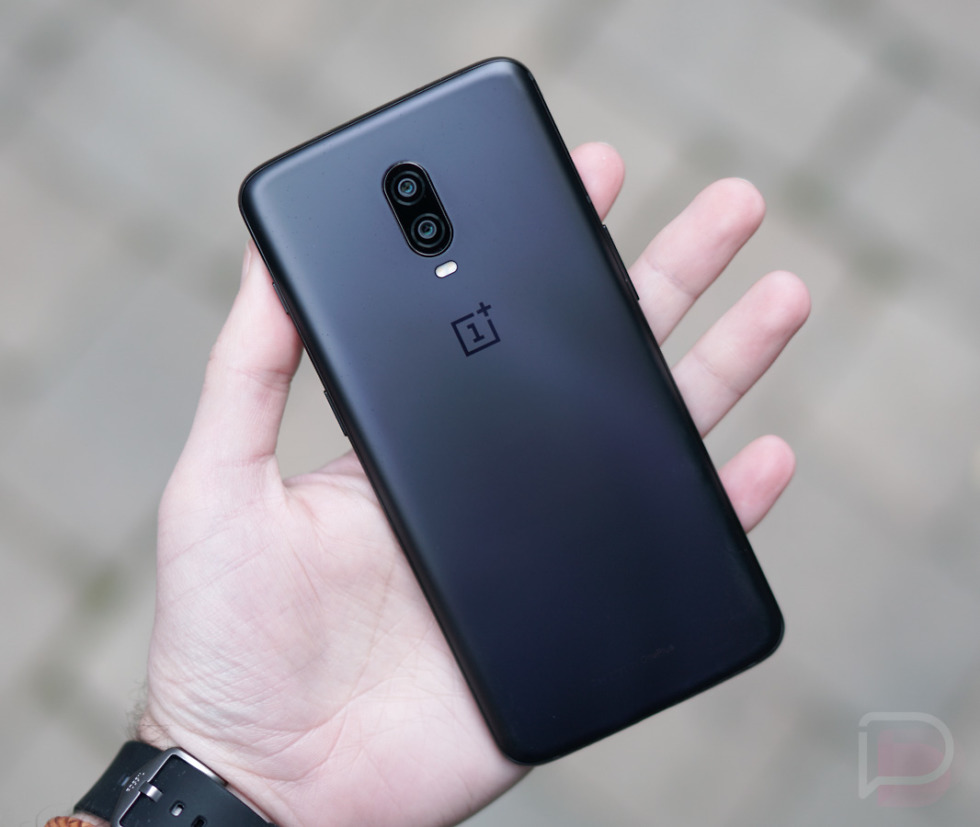 The Good
---
Specs
Overall, the specs list for the OnePlus 6T is right up there with the best of them. You've got a big full HD display, Snapdragon 845 processor, 6GB or 8GB RAM, 128GB or 256GB storage, big 3700mAh battery, dual rear camera setup (20MP + 16MP), front 16MP camera, NFC, in-display fingerprint reader, fast WiFi, and Android 9 underneath OyxgenOS.
What's missing? Not much. The 6T doesn't have a headphone jack, like so many others these days, there's no wireless charging, which isn't really a dealbreaker omission, and the display isn't Quad HD, but is that really that big of a deal? There's no microSD slot, though the 128GB and 256GB built-in UFS 2.1 storage should be plenty for most. It doesn't have stereo speakers either. And that's pretty much it.
It's missing a couple of things, but what you do get for the price seems pretty spot on when compared to other top tier phones.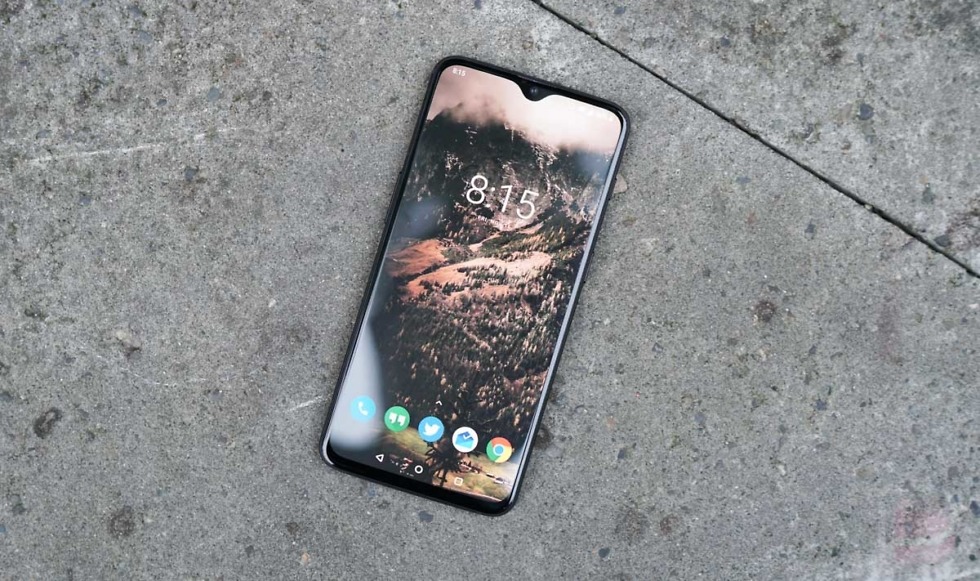 Display
The 6.41″ 1080p AMOLED on the OnePlus 6T is a good one. Some may not be fans of anything less than QHD these days, but 1080p is totally fine to me. That's plenty of detail, even with this large of a display, and the potential battery savings are worth the reduction in pixels.
OnePlus includes 5 different screen calibration modes, so every single person should be able to find a setup that looks good to their eye (I just stuck with "Default"). On top of that, you've got night and reading modes, as well as brightness levels that get perfectly dark at night and bright enough during the day. Viewing angles are good too.
OnePlus also included a baby teardrop notch on the display that is so subtle, I haven't really noticed it during the past week or so of testing. That's worth pointing out, since I've come from the Pixel 3 XL which constantly reminds you it has a notch, thanks to the double thick disaster that Google included. OnePlus made all the right moves with this 6T display.
Battery Life
OnePlus has (rightfully) taken some flack for ditching the headphone jack in this phone, but they said that it allowed them to increase battery capacity over the OnePlus 6. And they did that, which has let this phone to turn into a battery god. Battery life on the OnePlus 6T is stupid good.
The 3700mAh battery in this phone easily lasts me a day and a half. As you'll see from the battery screenshots, those off-the-charger numbers show usage over 30+ hours most days before I'm around 20% and looking for the phone's fast charger. 30+ hours! On any other phone I've used this year, if I was to push 4-5 hours of screen on time with a phone, it would be struggling to get me to bed at night. With the OnePlus 6T, that is never a worry.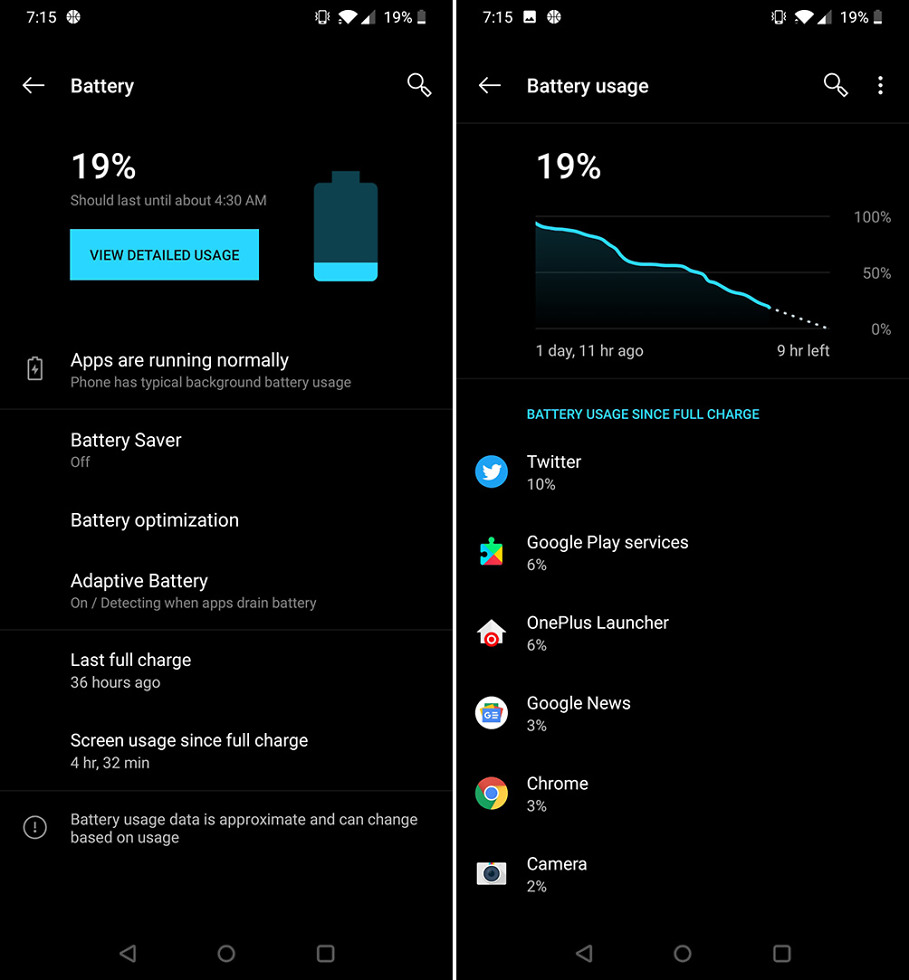 On top of the good battery life, once that battery does drain, OnePlus gives you one of their fast chargers, which fast charges phones faster than any fast charger I've come across. I don't have the numbers on how quickly it charger, but it sure seems like the phone only sits plugged in for a few minutes before it's quickly back up to 50%, then 75%, then fully charged.
OnePlus did leave out wireless charging again, but the combination of the battery life with their industry-leading quick charging system is good enough for me.
Software and Performance
Like almost all other OnePlus phones, the OnePlus 6T has both great software and killer performance. The software is a good mix of what Google pushes as its Android experience, but then OnePlus tops it off with a bit of its own flavor and features. They then make that flavor of Android run incredibly quickly using ample amounts of RAM (6GB or 8GB) and the Snapdragon 845 inside.
For software, the OnePlus 6T runs Android 9 "Pie" out of the box with OxygenOS 9 on top of it. I'm not really sure where to start as far as how good this is and what it is that makes it so good, so I'll just start listing off features I like. I like the off-screen gestures that let you quickly launch any app or turn your flashlight off and on. I like the dark or light themes with custom accent color choices. I like the reading mode on top of the night mode, the multiple navigation choices that let you go with buttons or gestures, the audio tuner and vibration strength adjuster, the quick face unlock on top of the fingerprint scanner, gaming mode, scheduled power on/off, and the status bar icon manager. The list could go on too, but I don't want you to be here all weekend.
OnePlus packs all of that into a phone OS that still looks very much like Android. It's a feature list that compares to what Samsung and LG do, except they do it without throwing on a custom skin that makes you want to vomit. OnePlus continues to produce one of the best Android experiences you'll find.
As far as performance goes, all of that RAM and the 845 really do make for a quick phone. It holds apps in memory long enough to help with app switching and there are almost no stutters ever. It's fast. You can get things done. It feels stable at all times. And OnePlus seems to really care about software at this point, which means they'll likely take care of any issues that could pop up.
Hardware and Design
The OnePlus 6T is a well made and designed phone, like the 6 was. It continues that OnePlus aesthetic we're so used to, with the soft curve to the rear panel, metal frame, and proper button placement. They've really stepped things up, though, thanks the stretching of the display and decreasing the notch size down to a baby teardrop. This phone certainly looks like the future most manufacturers are trying to get to, yet here we are at the end of 2018 and OnePlus is there.
The 6T has a nice weight to it, but I'd argue that it is borderline too big. This phone is almost the same size as the Pixel 3 XL, which is large. If you like big phones, this probably won't offend you, but if you were looking for something more in line with the Galaxy S9 or Pixel 3, this isn't it. It's a two-handed phone that can be difficult to use with just one.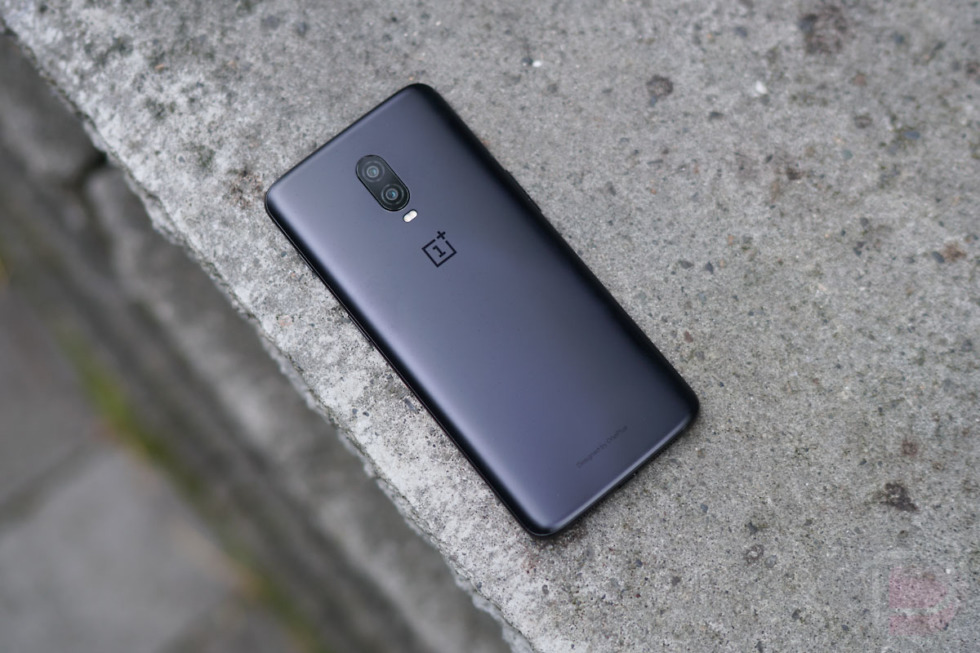 As far as finishes go, I'm a big fan of the Midnight Black over the Mirror Black. I like matte finishes more than glossy reflective ones, and that's mostly because the OnePlus 6 I tested was Mirror and the fingerprint situation there was too much for me to handle. Hopefully, we see OnePlus continue to test the waters with additional colorways beyond the newest Thunder Purple edition, which (if I'm being brutally honest) is below OnePlus' standards.
But look, moving the fingerprint reader back to the front, trimming that notch, and seemingly reducing that chin has made for an impressive-looking phone. When sitting next to the Pixel 3 XL, I'm sure it's laughing deep inside.
Price, Availability, Connectivity
As I mentioned in the opening, this is a huge phone for OnePlus. You can buy it at T-Mobile or directly from their own store. It works on Verizon and AT&T too, so you've got the three major US carriers covered, opening up the phone to a whole new wave of customers. And on top of that, it starts at just $549 and tops out at $629, still hundreds less than the phones it's competing against.
This is the best value in smartphones even as OnePlus continues to raise prices. The list of specs I ran through, the enjoyable software experience, the absolutely incredible battery life, the good enough display, and the premium design all add up to a phone that so many of you should consider.
Somewhere-in-the-Middle
---
In-Display Fingerprint Reader
I've got to be straight with you guys – this in-display fingerprint reader isn't that great. I'm sure this will be the future of fingerprint readers and they'll continue to get better, but the OnePlus 6T's leaves a lot to be desired.
To recap, the big innovation for the 6T is the move into in-display fingerprint readers. The fingerprint reader sits below the front display and uses light to scan your finger in order to match-up to one you've trained it to recognize. It works, just not that quickly or reliably, plus the light beam it requires to work can be obnoxious in dark situations.
My issues here are that in order to work, you have to first wake the phone on some level. Unlike the fingerprint reader on the backs of phones, which let you scan your finger when the phone is locked and asleep, an in-display fingerprint reader needs the display to wake up. You can do this somewhat easily by telling the 6T to wake when you move, lift, or tap the phone. With that feature enabled, it uses a half-baked always-on display type of experience to at least show the clock, notifications, and get the fingerprint reader ready for reading.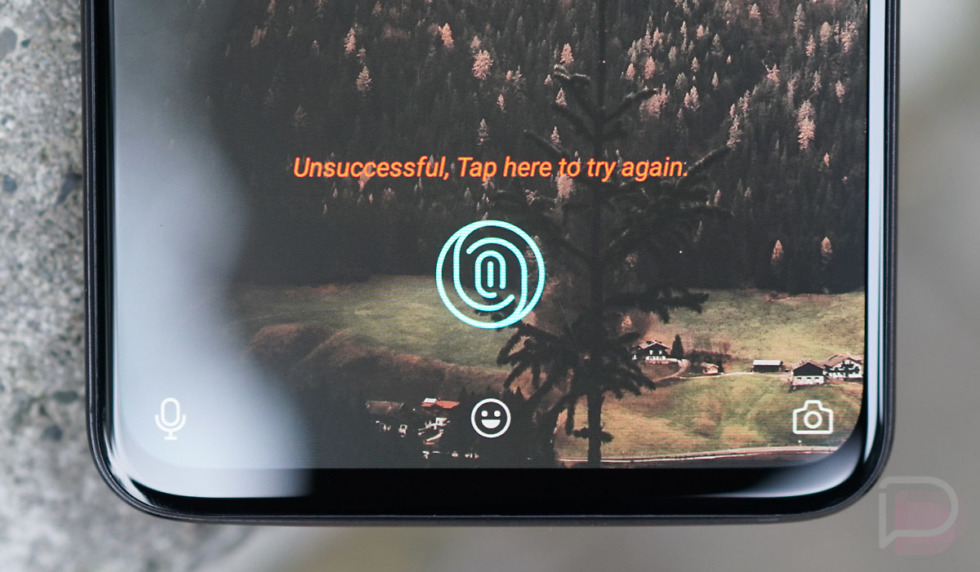 Now, I've retrained the fingerprint reader on my 6T 2-3 times now and they still don't read every single time with the quickness I'm used to. The angle of my finger placement seems obnoxiously important, it struggles to read as the room darkness around you increases, and more often than not I feel like I'm leaving my finger on the screen for seconds at a time hoping it scans properly. I actually think that the performance of it worsened after the phone's first update, which was supposed to improve the fingerprint reader.
You guys know that I'm all for technology that takes steps away from normal patterns and removes barriers while maintaining security. This particular fingerprint reader does not do that just yet, unfortunately.
So look, I like the idea of an in-display fingerprint reader, but I think I'd rather just reach to the back of a phone to unlock with a traditional reader until these in-display joints get better.
Camera
This OnePlus 6T camera might not be very good either. The camera app is slick and has a good amount of features, though, so there's that.
And as far as the app itself goes, it really does have everything from auto and portrait modes to time lapse, slow motion, and pro. The video can be cranked all of the way up to 4K at 60fps, Google Lens is built in, it launches quickly, and I didn't have any issues with focus. I have no complaints in the 6T camera software department.
But look at these photos real quick.
Is it me or do these all just look dull, lifeless, and with horrible processing? I'm probably spoiled coming from the Pixel 3 right before this, but this is not very impressive for a phone with specs that look as they do on paper. The combination of 16MP and 20MP shooters at f/1.7 sounds nice, right? What are they doing together, though? What benefit are we getting if this is what they are producing?
Here's an example of a Pixel 3 photo next to a OnePlus 6T photo. See how the exposure is out of whack on the 6T and doing this hazy background texture, while also going nuts with edge processing on everything not in focus? And the red of the earbuds case is washed out, not the vibrant red that it really is and that you see in the Pixel 3 shot.
Pixel 3 vs. OnePlus 6T
Look, the bells and whistles are there and OnePlus will likely continue to incrementally improve the camera experience. I just don't know that you should ever expect greatness from this setup. Just know that you are buying the OnePlus 6T because of price, performance, software, and design, not because it has the best camera.
The Not-so-Good
---
It's not really an upgrade
I know that OnePlus is trying to bring us the future with its in-display fingerprint reader, reducing display notches, and killing headphone jacks, but this phone really doesn't feel like any sort of upgrade over the OnePlus 6, which was released only a few months ago. This is very much in line with the 3T release after the 3, rather than the 5T after the 5 – that's not necessarily a good thing. I'd argue that if you aren't on Verizon and want a OnePlus phone, that you should consider the 6. The 6 has a better fingerprint reader, a headphone jack, and comes in a stupidly pretty red color. It has the same software experience and camera, is slightly smaller, and is available with the same RAM and storage setups. It also starts at $20 less.
Video
---
Unboxing and First Look
First 10 Things to Do
Gallery
---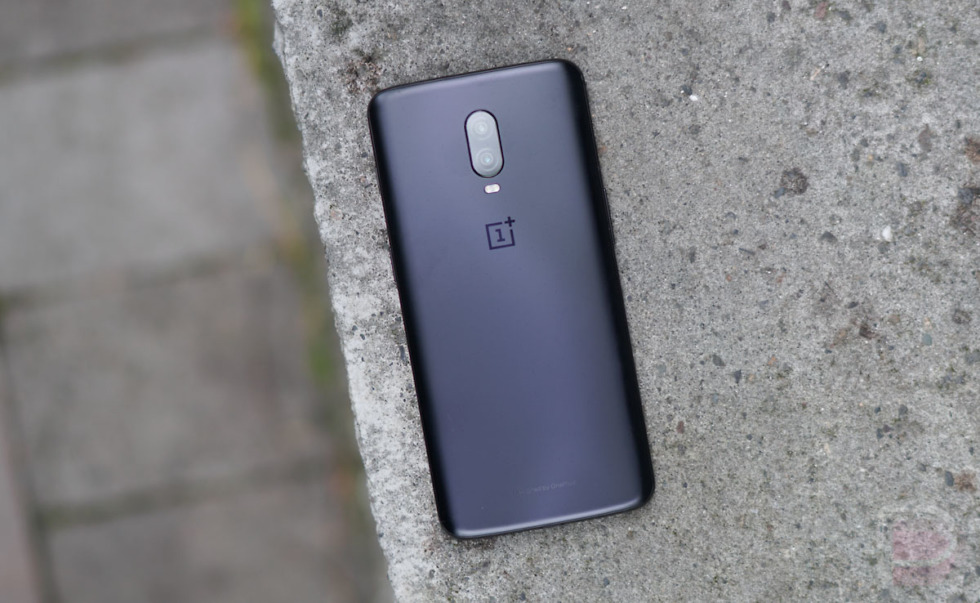 The Verdict
---
If your budget is around $600, the OnePlus 6T is going to be a great buy. This is the value phone still to this day, and not just because it's cheaper than the phones it competes with. The OnePlus 6T is legitimately a good phone with impressive hardware, almost all the specs you need, great software and performance, a solid display, and battery life that few can match. It now works on Verizon, is sold at T-Mobile, and has an in-display fingerprint reader, which is super cool.
Now, that new fingerprint reader tech is somewhat frustrating to use, the headphone jack is gone, and the camera isn't even close to being the best in the business, but the rest probably makes up for those areas. Again, this is a sub-$600 phone. For that price, what the 6T offers is nothing short of amazing. Go buy one, unless your budget is sky high and you can afford a Pixel 3 XL or Galaxy Note 9.