Maybe this wasn't made obvious at the time pre-orders for the Pixel 3 and Pixel 3 XL went live, but Google is running a $50 Google Store credit promo should you slap down cash on their new phone.
Last night, I received an email telling me that I was "now eligible to get $50 Google Store promotional balance" that would be available within 4-6 weeks of my Pixel 3 pre-order shipping. It was a somewhat odd email, almost as if Google forgot to tell everyone that they were running such a promo and just realized they should inform us of the incoming credit.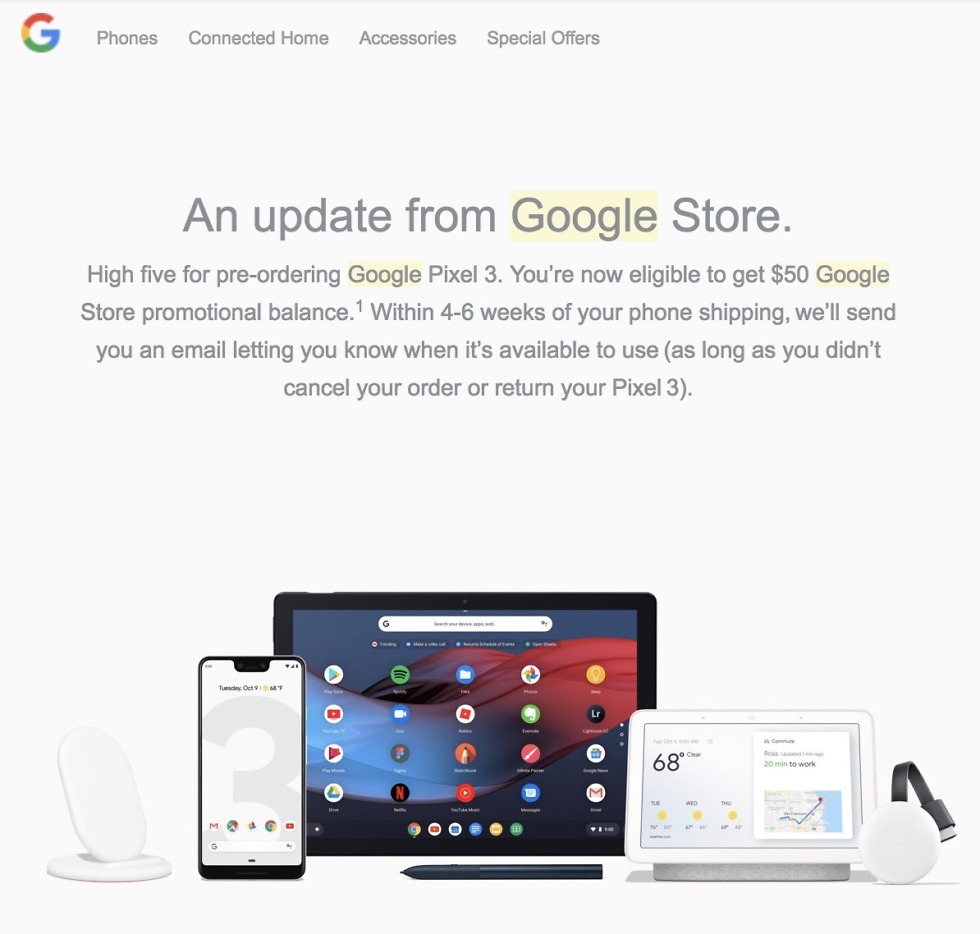 In addition to those emails showing up, Google is also sending out emails to those who signed-up to be informed about the Pixel 3. Those emails are clear, that if you pre-order, you can get the same $50 Google Store credit that Google says they are sending me. The only problem is that the pre-order promo is only running through 10/17, the day before pre-orders are supposed to ship and/or arrive. In other words, if you want the $50 back from Google, you've got to place a Pixel 3 or Pixel 3 XL order within the next two days.
Didn't sign-up to receive more info from Google Store? You are out of luck. The email below says specifically that the $50 promo is "only available to select customers opted in to receive marketing emails from Google Pixel or opted in to receive personalized emails from Google Store" and that "Customers who checkout as guests are ineligible to receive the Promotional Balance."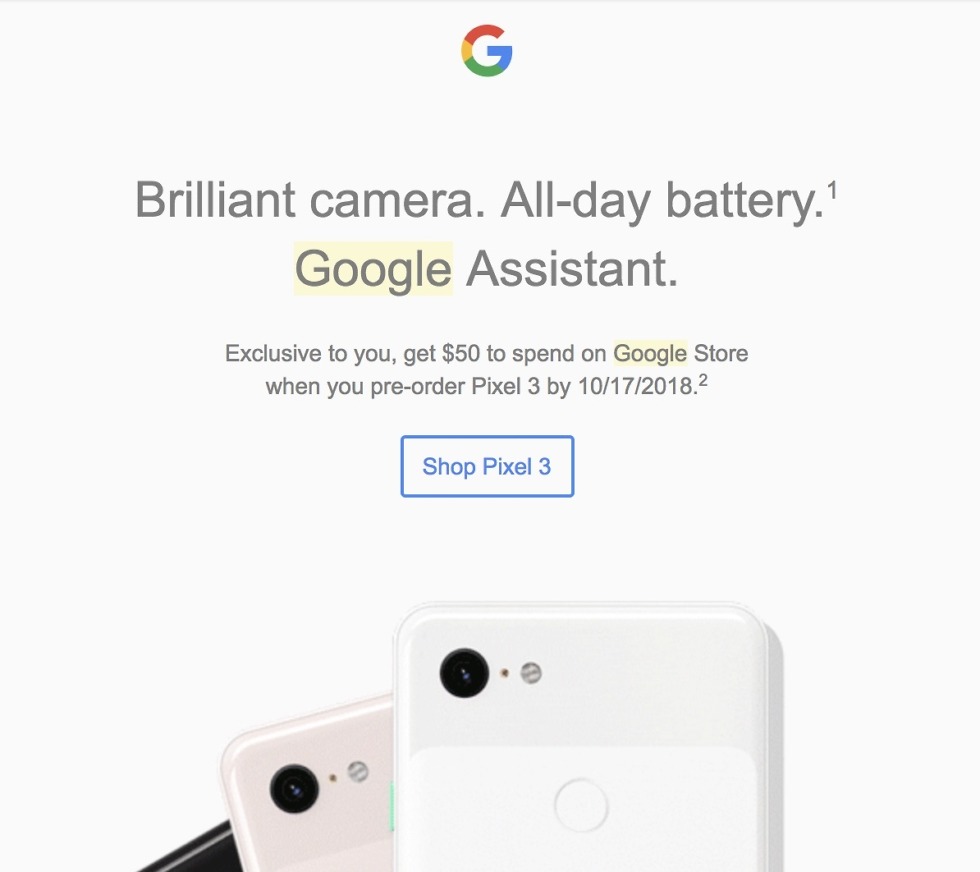 And finally, pre-orders are beginning to ship to at least two of our readers. Neither of the devices we pre-ordered (both a Pixel 3 and Pixel 3 XL in clearly white) have shipped, though. Our orders were placed within minutes of the Google Store links going live.
Anyone else's ship?
Cheers Josh, Shaun, and Scott!