We're pretty sure a Pixel Stand will be sold alongside the new Pixel 3 and Pixel 3 XL. We think it'll do wireless charging and help turn your new Pixel phone into a desktop Google Assistant powerhouse. That's all thanks to an expected glass back on both phones that will bring wireless charging back to a Google phone for the first time in a few years (since the Nexus 6 I think).
What will it look like, though? Probably like almost any other wireless charging stand, heh. It could also look like the placeholder stand you are seeing below that the guys at 9to5Google discovered.
While doing some fresh APK brodownsighting, they found a fun little animation within the Google app that featured the "Pixel Stand" you are seeing here. Now, this is no official reveal. Animations or imagery that Google uses for tutorial purposes are rarely ever perfect representations of an actual product. But again, wireless charging stands all look pretty similar.
What we've got is a circular stand with a little lip on it that should help hold a Pixel 3 in place. Once you set your phone up against the stand's back, you'll charge and then hop into fun stuff from Google Assistant, if you so choose. The animation Google uses shows a phone sitting on the Pixel Stand, going through a slideshow of photos. And that makes sense, since the stand will likely allow you to run through Google Photos slideshows, just like Google smart displays do.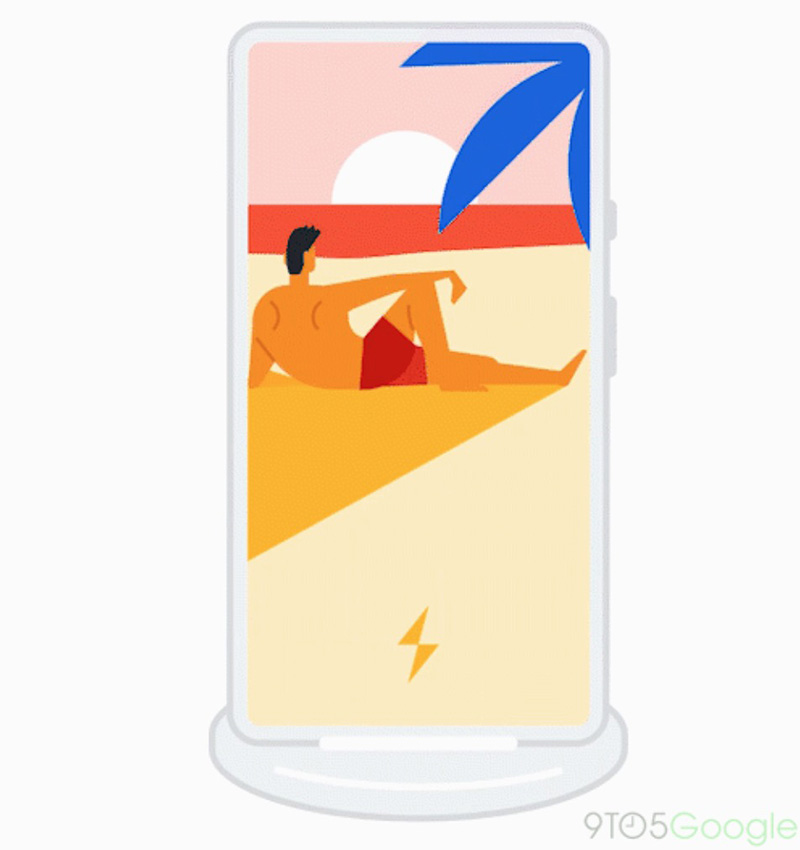 On a related note, please feel free to fire up the Pixel Ultra conspiracy theories again in the comments. That phone above will undoubtedly spark a few fresh YouTube videos with no substance at all, as well as a thumbnail or two that looks like the YouTuber is attempting to take a sh*t after not drinking water for 3 days.
Pixel Ultra confirmed. You heard it here first. (/s)