The supposed leaked box of the OnePlus 6T that showed up last week might be the real deal after all. Remember how it teased an in-display fingerprint reader for OnePlus' next phone? OnePlus confirmed that the 6T will indeed feature the new screen scanning tech.
In a brief statement sent to CNET, OnePlus acknowledged the new addition while saying that "By adding this feature as an addition to other display unlocking options such as Face Unlock, users will have options to unlock the display in a way that is most efficient for them."
Curious how an in-display fingerprint reader works? Checkout this post from CES where we went hands-on with one of the first.
That introduction of an in-display fingerprint reader caused them to have to re-arrange some of the internals of the 6T, though. So if you thought this was just a re-packaging of the OnePlus 6, you might be in for somewhat of a surprise. The OnePlus 6T will be slightly thicker too (0.45mm), but without the need for a rear fingerprint reader, the phone should look incredibly clean.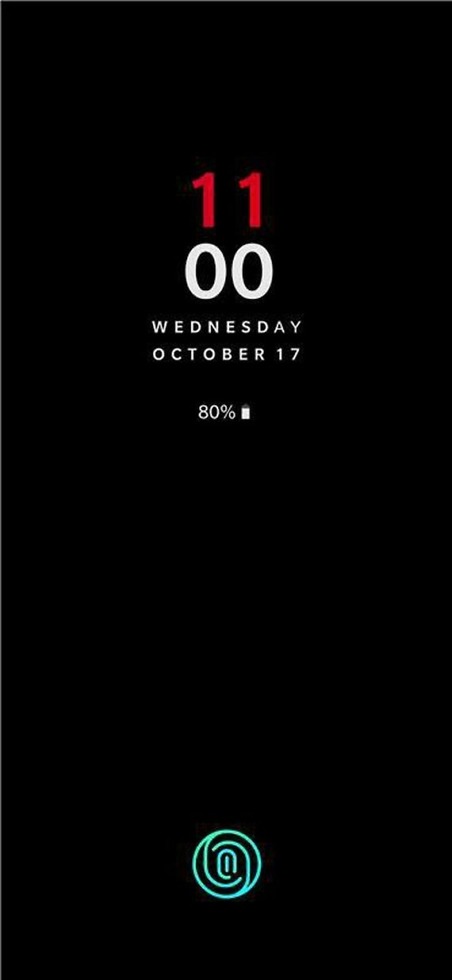 The screenshot above is from the OnePlus 6T and shows how the in-display fingerprint tech will look when you have it activated. I'd also point out that the date there says October 17, which could very well be the launch day for this phone. We were already expecting it to arrive in October (possibly on T-Mobile), but my guess is that that mention was deliberate.
How exciting. And yes, I still think this phone is going to be tough to pass on.