Photos of supposed retail packing for OnePlus 6T have been posted online, detailing a phone that has us beyond intrigued at the moment.
As we can see inside the box, there is a diagram of the phone, showing off the minimal top notch that we were already expecting thanks to a previous unveiling from OPPO, but it appears we may also see an in-display fingerprint reader, too. If true, OnePlus would be the first company to widely market this tech in the US.
When we first discussed OPPO's R17, we didn't talk long about its in-display fingerprint reader, simply because we figured OnePlus would change up the design somewhat and place a physical button somewhere on the phone for fingerprint duties. We get the feeling that this minimal top notch and the possibility of an in-display fingerprint reader will send the OnePlus 6T to a whole new level of hype for fans of OnePlus.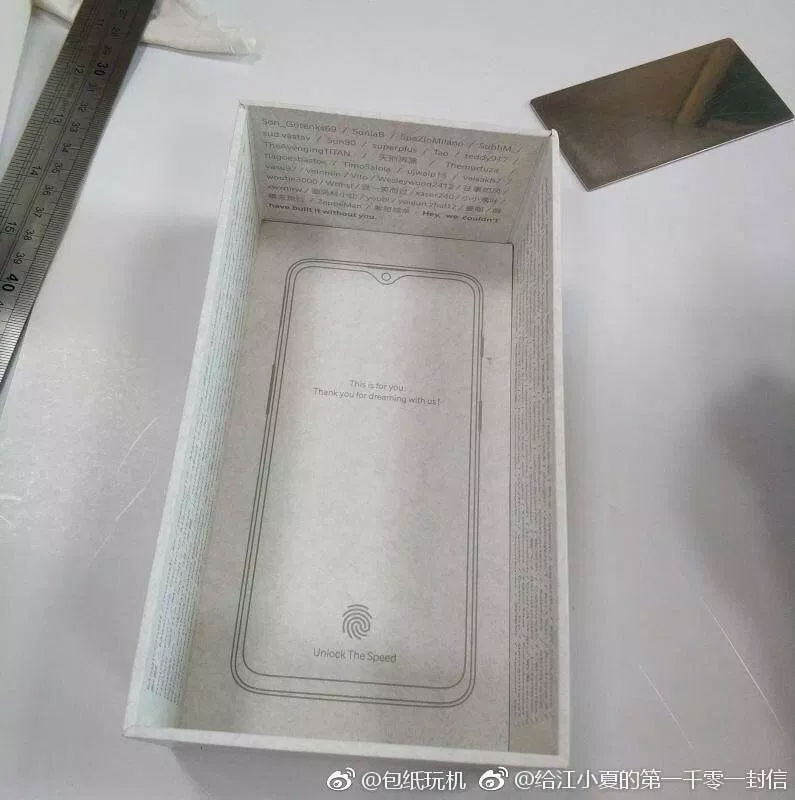 Additionally, we can see many words printed inside of the box. From the brief research we've done, we can establish that these are usernames from the OnePlus forums. A couple that stick out are TheAvengingTITAN and MagicOneIt. Written next to all of these names is, "Hey, we couldn't have built it without you."
While the box doesn't provide any specs, we can already expect a Snapdragon 845 processor, healthy amounts of RAM, dual cameras on the backside, and DASH charging.
Is the OnePlus 6T shaping up to be your next phone?
// EOTO