Chrome turned 10 years old today and Google is celebrating the occasion with a huge update and bunch of new features across platforms. Chrome is getting a new look everywhere, major improvements to its password manager, smart answers within the Search bar, and more. Let's run through all of the new stuff on Chrome's birthday.
The biggest change you'll notice up front is the new look. If you've been running any of the Chrome Beta builds, this will look familiar, but everyone should get the new coat of paint today. This new look includes rounder corners, new icons, and a new color palette. You can see the desktop version below.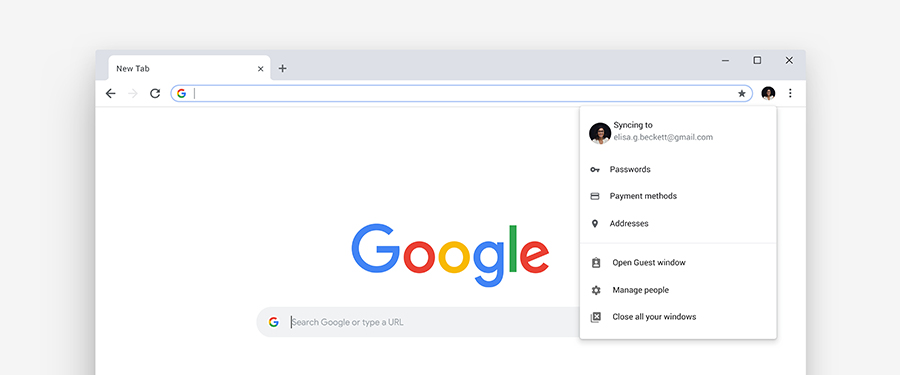 After that, we've got a supercharged Chrome password manager to utilize. This new password manager can "more accurately fill in your passwords, addresses, and credit card numbers, so that you can breeze through online checkout forms." It'll help create strong passwords for you, but also make them available at all times through your Google account. The making them available isn't new, but creating them as you go to sign-up for services or change passwords is.
In the Search bar, you'll now get answers to some questions that you type out without having to open a new tab. Think weather, word translations, info on sporting events, etc. all within the Search bar. The improved Search bar will also tell you if you already have a tab open for a site you are trying to access and offer up a "Switch to tab" option. Finally for the Search bar, Google is preparing to let you search for files within your Google Drive account.,
And finally, in terms of new up front features, Google is letting you customize the new tab page with your favorites. I actually can't believe this wasn't already a thing, but you can manage shortcuts or buttons to your favorite sites, as well as the background image.

// Google