I get the feeling that OnePlus may be tired of pricks like us referring to their new phones each year as nothing but OPPO re-hashes with slightly upgraded specs. And I say that because the first clean image of the OnePlus 6 just showed up, courtesy of @evleaks, and it most definitely wants us to know on its wood-grained backside that it was "Designed by OnePlus."
Today's image reveal did not include any other details, only those that can we pull from the picture itself. To start, as you can see, we've got a 3.5mm headphone jack, USB-C port, and speaker at the bottom of the device, just like we have had on other OnePlus phones. In addition to that area, we can see a centered rear-fingerprint reader under a camera housing. It's not obvious if that is a dual camera, but I'd bet that it is, since this device looks like the OnePlus 6 image that leaked a few weeks back, only with a wood-grain texture on the back.
Speaking of that wood-grain – oh my, that is pretty. Will OnePlus really sell a phone with a wood texture like that? I wouldn't be shocked. As you might recall, OnePlus played with textured backsides and different colors on a couple of occasions last year. Not only did they give us that hot Lava Red, but they brought back Sandstone again for the first time outside of a case in years. OnePlus has shown that they are open to experimenting and this would be a welcomed option, assuming it isn't just some trash skin that will be the sponsor before every tech YouTube video.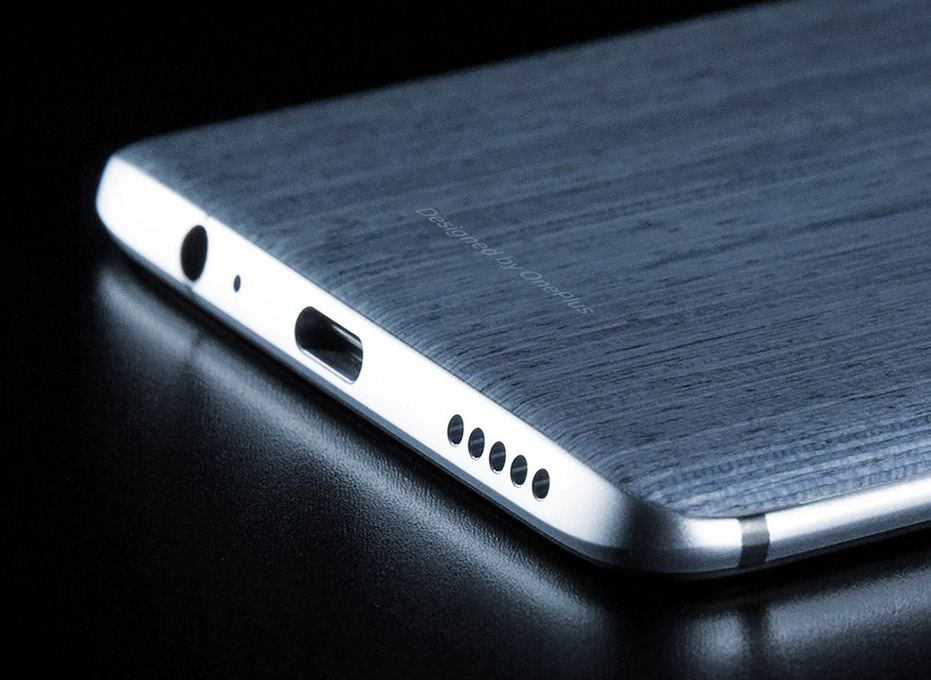 Back on that inscription on the bottom, though – 👀. We see you, OnePlus, and we are here for you to have a unique identity in phones that separates you from your parent company's other brands. Let's do this.
Yep, I need your thoughts now.
// @evleaks