Last night's bombshell news came from a report that suggested Google will ditch Nexus branding for its 2016 phones and loop them into the Pixel brand. As you can imagine, I have some thoughts on this move and would much rather talk about Pixel phones today than read volcanic takes on the Galaxy Note 7 and its battery recall.
So, shall we discuss? OK! 
My first thought is, this makes sense in a way because it always seemed unnecessary to have both Nexus and Pixel lines under one roof. The Pixel line, not unlike the Nexus line, has often been thought of as the Google employee line of devices, largely because they were ridiculously expensive niche products. At one time, Pixel seemed to mean "high-end Chromebook for our employees who hate these cheap $150 Chromebooks that our partners make" while Nexus was more, "Here is this phone that our Android team designed and likes, and will probably appeal to nerds, but we don't care about selling a lot of them." Yet as Nexus seems to have grown in appeal, Android security has become more important than ever, and Google certainly seems ready to fully invest and sell volumes of hardware in all sorts of categories, having one major brand to move forward is a good choice.
Why kill Nexus and go with Pixel? I don't know, but in a way it gives Google a fresh start for smartphones. No one bought either Chromebook Pixel or the Pixel C, so Google can introduce phones under this Pixel brand almost as if it is a brand new brand. These could be sold as some of the first Google phones, offered with a special suite of software, potential 24-7 live support, and a promise of software updates. They could also move them deeply into carrier stores to spread their availability and market the hell out of the launch. Well, assuming Google wants to take marketing seriously.

Funny, part of this sounds a lot like that Android Silver program from 2014 that surfaced in numerous reports before dying a behind-the-scenes quick death. The difference there was the idea that Google wouldn't build Silver phones, they would just partner with other manufacturers to offer Google Play Edition-like experiences, sell them through carriers, and offer next-level support and training. With Pixel phones, you get the feeling that Google just wants a new brand to sell to carriers and then to customers, while still keeping the majority of it all in-house with that previously mentioned support.
The move to Pixel does worry me that along with the death of Nexus, Nexus pricing might die too. Pixel devices have never been that affordable. The base model Pixel C tablet with 32GB storage is a whopping $499 and the Chromebook Pixel devices were well north of $1,000 each. Nexus phones, as long as they weren't a carrier-tied experiment, were often so desirable to many of us because we felt like we were getting Google's vision for Android, mostly high-end specs with something new tossed in as a bonus, all at a reasonable price. If rumors of these new Pixel phones being sold through carriers are true, I'd expect the reasonable price model to go away. In the end, carriers have a lot of say over things like pricing and Google has yet to show that it can flex the right muscles to push any of them around.
One topic that I am interested to see unfold lies in the design department. The two Chromebook Pixels and the Pixel C are all phenomenally designed devices. This is the type of hardware that you pick up and go, "Holy shit, this is nice." All were housed in matte aluminum bodies with sharp rectangular edges, and all tried to emphasize a next-gen tech (touchscreens on laptops, USB Type-C, magnetic charging keyboards, random yet awesome lightbars, etc.). With the Pixel and Pixel XL (rumored names for "sailfish" and "marlin," respectively), we have yet to see a leak that shows this kind of impressive hardware.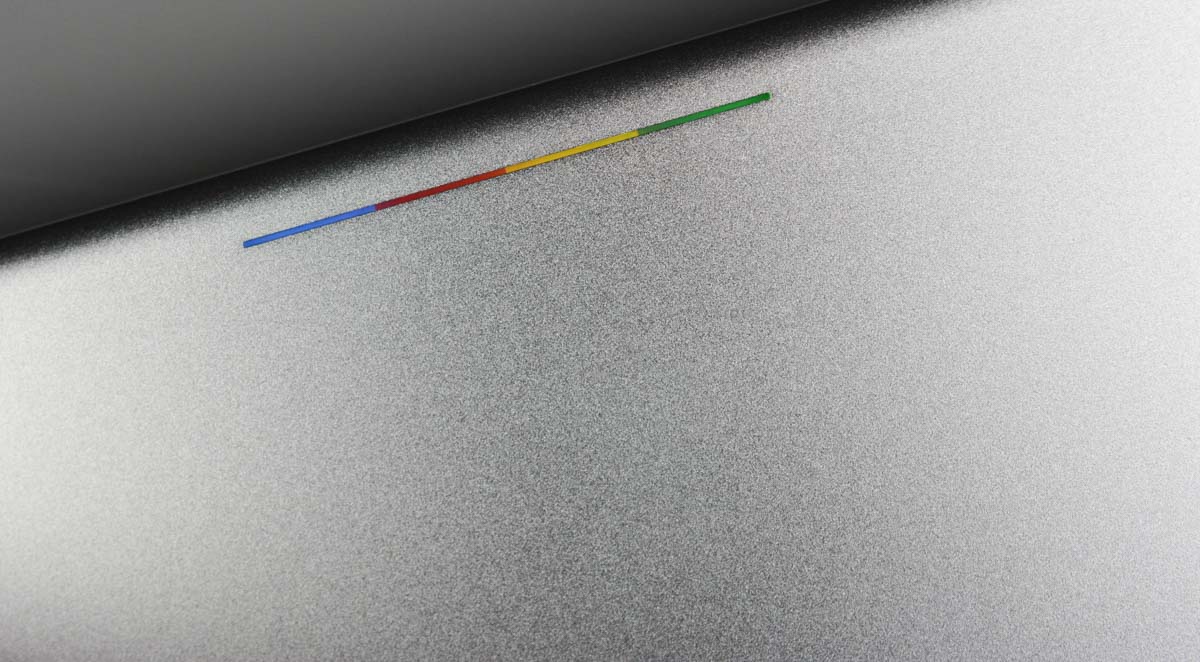 Now, leaks are leaks and we wouldn't put much into them, but so far the few that have surfaced have us worried about Google cutting corners by re-hashing old HTC hardware. Maybe those devices in the wild are nothing but early prototypes and Google has something special still planned for a reveal, which we have pegged for October 4.
Speaking of HTC, their involvement is incredibly confusing. The Pixel brand up to this point has been about Google building super high-end devices with great design that show off potential, but that they don't exactly expect to sell a lot of. The Pixel brand also never has a hardware partner, at least that Google is willing to talk about. With this year's Google phones, we know that HTC is building them because the FCC told us so. Having a hardware partner like HTC make your phones is a Nexus move, not a Pixel move. See how this whole branding thing is kind of a mess?
It could be that Google recently changed its mind and wants to go the Pixel route with phones this year and not name a hardware partner, but they had already committed to HTC building the phones. That could mean that HTC's name and involvement will be reduced as they push Pixel instead of Nexus, while focusing on having no partner at all for 2017. Either way, you have to feel a little sorry for HTC, as rumors have these phones showing zero HTC branding at all, which wouldn't be the case if these were Nexus phones.
In the end, the move to Pixel from Nexus doesn't upset me. Sure, Nexus phones have always been our most loved and talked about phones at Droid Life because this is a community full of nerds who love nerd things that run Google's version of Android. But as long as Pixel still means what Nexus meant, the name is only that, a name.