After reviewing the Samsung Galaxy S7 back in March, I have since reviewed the LG G5, HTC 10, OnePlus 3, and Moto Z. I've also spent dozens of hours using the Moto G4 Plus and Galaxy S7 Active, while tossing in some Nexus 5X time here and there whenever a new Android N preview arrives. That's basically me admitting that I've used just about every single major 2016 phone enough to spit out thousands of words on each in a review format, yet there is one common action that happens after I've finished up – I immediately jump back onto the Galaxy S7 without hesitation.
In recent years, I have often found that as new phones come out and I spend increasing amounts of time with one, that I tend to just adopt them until the next phone arrives. But not this year. I just think that Samsung absolutely nailed it with the Galaxy S7.
Here are some of the reasons I just keep coming back to it after all these months and phones. 

Fit and finish
This is one of those phones that feels like it was designed specifically for my hand. Its curves, button positions, and overall size are absolutely perfect, I think. I can use this phone with one hand in almost all situations, never feeling like it'll take much of a shimmy to have to reach up to the notification area or to lock it. There isn't confusion between any of the buttons (looking at you, Moto Z) and even though I don't typically care for physical home buttons and Samsung's insistence on re-arranging back and app switcher buttons, I have to admit that I'm used to it all at this point.
On a related note, in a time where others seem to build phones with abnormally large chins or add dual speakers that increase phone height, the Galaxy S7 has great balance without wasted space and is about as efficient in a design as you will see. It has a decent amount of weight to it without feeling cheap and certainly doesn't look inexpensive with its copious amounts of glass and metal.
As of today, I'm using the unlocked US black version of the Galaxy S7 and find it quite striking. For years we begged phone manufacturers for colorful phones (or at least white options), but something about having an all black phone again is refreshing. It's clean. It's subtle. It's sexy, dammit.
Camera
After looking at flagship after flagship, I still don't think anyone has really come close to besting Samsung's cameras in the Galaxy S7 or Galaxy S7 Edge. I think it's fair to say that some are close in terms of picture quality, but the overall experience from opening to focusing to shooting hasn't been matched by anyone.
This camera still launches insanely fast with its double-tap shortcut on the home button. It focuses sometimes before you have even realized it was ready to, leaving you ready to snap a picture instantly. When you do press that shutter button, it often finishes so quickly that you may not believe it took one and tap again to take a second, which it does again in the blink of an eye.
It's just so impressive, but not only because of speed, because of its tendency to capture a good shot every time. That's most of the battle with smartphone cameras. When you need to rely on them, can you? With the Galaxy S7, I never have doubts when taking pictures that I'll end up with a majority that are great.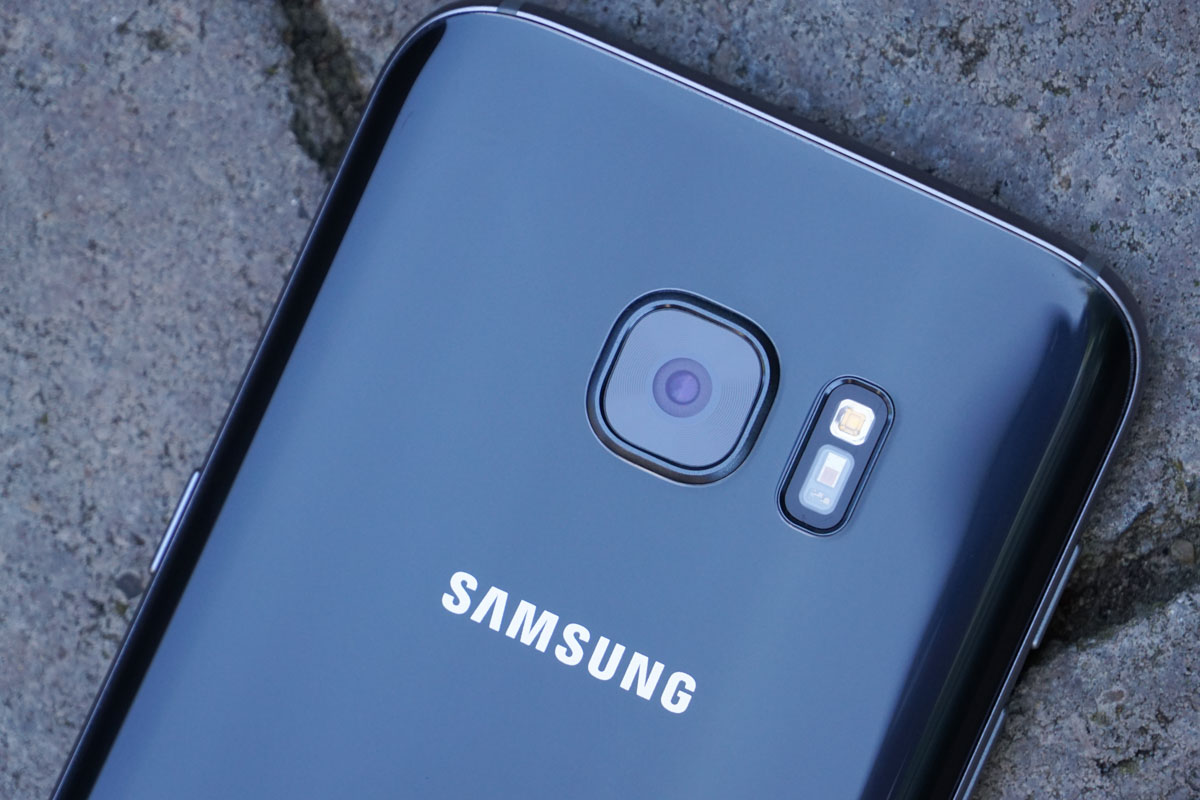 Battery life
The Galaxy S7 has a 3000mAh battery and it seems to be holding up nicely. There was a time where I switched to the Exynos-powered S7 and thought it's battery life was substantially better than the Snapdragon 820-powered version, but this unlocked model is powered by the 820 and it gets me through a long day, easily.
For example, I got up at 5AM today, spent a good hour or so catching up on anything that happened over night, took the phone on a 45-minute run, and am now sitting at 55% at 12:30PM with over 2 hours of screen on time. Since I likely won't hammer on this thing until I'm done working for the day, I don't see why it won't last until 9PM or later. Sure, I could complain about it not lasting for two days, but whose phone actually does that?
Performance
Hard to believe, right? How many Samsung phones over the years have turned into jankfests within a couple of months? If you answered "Almost all of them," you'd be right. So far, in all of the Galaxy S7 devices I've spent significant amounts of time with, I haven't seen the massive slowdowns where the phone needs to be rebooted daily or all apps wiped from memory. That wasn't the case last year with the Galaxy S6, that's for sure.
Now, there is always time for Samsung to screw this phone up through software, especially with Android Nougat on the horizon, but as of today, all of the S7s I own are still humming along. They open apps quickly while holding the ones I use the most in memory, there doesn't seem to be odd overheating issues, and so far, everything from unlocking the phone with the fingerprint reader to maintaining solid WiFi connections has been as it was on day 1.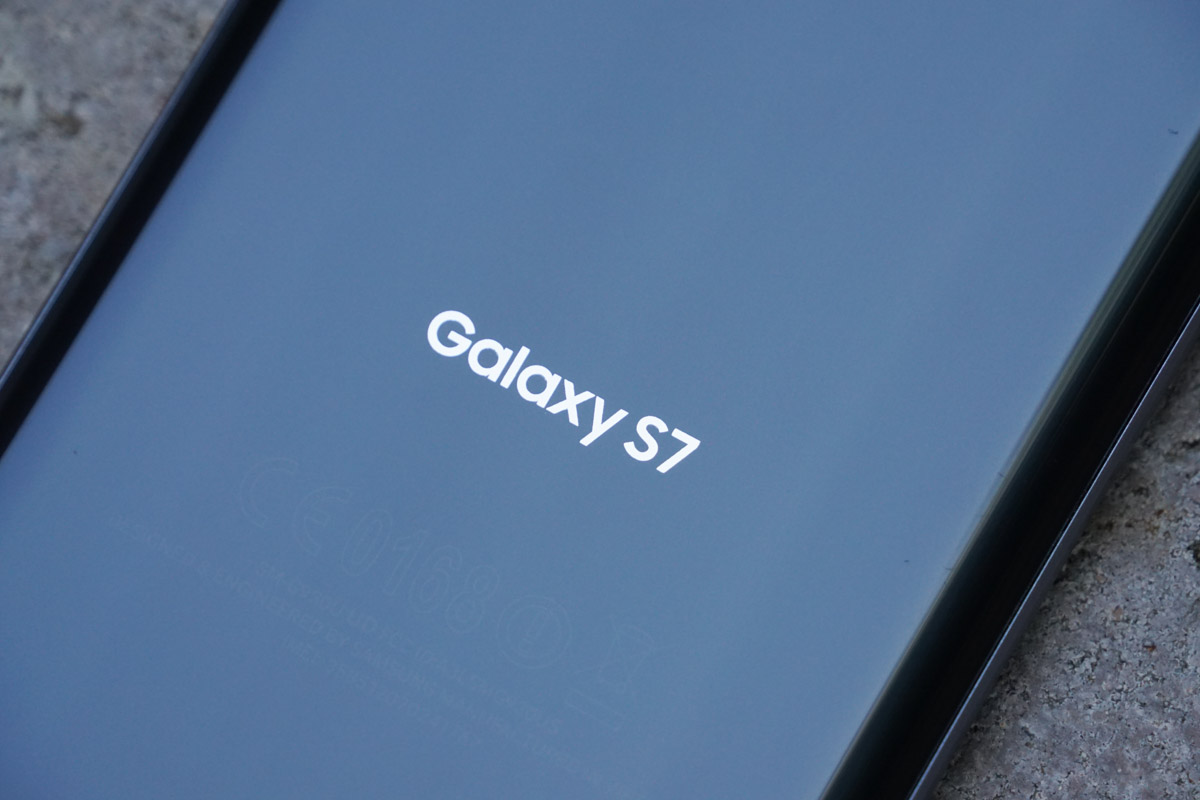 Water resistance
It still shocks me that Samsung is one of a select few handset makers that was able to include this level of water resistance (IP68). You can dunk this puppy, wash it off under a faucet when your kid gets his greasy hands all over it, and never worry about a glass of Pallet Jack spilling across the table while it sits idle.
As you all know, we have been dinging other smartphone manufacturers for not making extremely water resistant phones and will continue to do so. Ever since Samsung released this phone and I've spent time testing something else, I find myself stressing over the fact that the other phone is susceptible to liquids. I don't like that kind of stress! If Samsung was able to do this without covering ports and still managing to make a phone this sleek and sexy, it's time for others to do the same. This type of protection takes a major worry out of your smartphone life.
With that said…
We do have up to three new phones coming out within the next month or two that I'm pretty excited about. The Galaxy Note 7 will be unveiled next week and then the next Nexus phone(s) shortly thereafter. I can't necessarily see myself switching to the new Note, mostly because I know it'll be too large for my liking, but rumors of a smaller, Galaxy S7-sized HTC-made Nexus have certainly got me going. A new phone around this size with Android Nougat out of the box, an equally-as-good processor, and a build that is hopefully much nicer than last year's cheaply made Nexus 5X is something we should all consider.
On that note, the software situation with the Galaxy S7 will be something I'll keep a close eye on. After all, this is Android and we all like to complain about slow updates. Will Samsung push Nougat to the S7 and S7 Edge in a hurry or will they let the Note 7 run wild with it exclusively for a while to help sales?
Either way, as I do take additional breaks from the Galaxy S7 over the coming weeks to test new phones, don't be shocked if it's right back in my pocket the minute I'm done with reviews. The overall package here that includes a top tier camera, brilliant design for those who don't like whale phones, solid battery life, and steady performance continue to keep me coming back for more.