At the end of January, we shared with you the best Android phones you could walk into a Verizon store and buy. Some of you agreed with our picks, while others disagreed and pointed out that there are far better phones that work on Verizon, even if they aren't sold there. While we agree that the Nexus 6P and Moto X Pure Edition would likely be on each list for each carrier, they aren't sold at Verizon stores and thus were left out. Same goes for today's list, which is a short list of the best Android phones on AT&T.
The list of phones below are those that can actually be purchased at an AT&T store, not those that could technically work if you knew how and where to buy one. So, we've got three options for you below, two of which are/were unique to AT&T at one time or another.
Ready? 
Note:  This post focuses on the Android phones you can buy at AT&T. This post isn't touching on the unlocked options out there, like the Nexus 6P or Moto X Pure Edition. We know those fully work on AT&T, but they aren't sold at AT&T stores.
---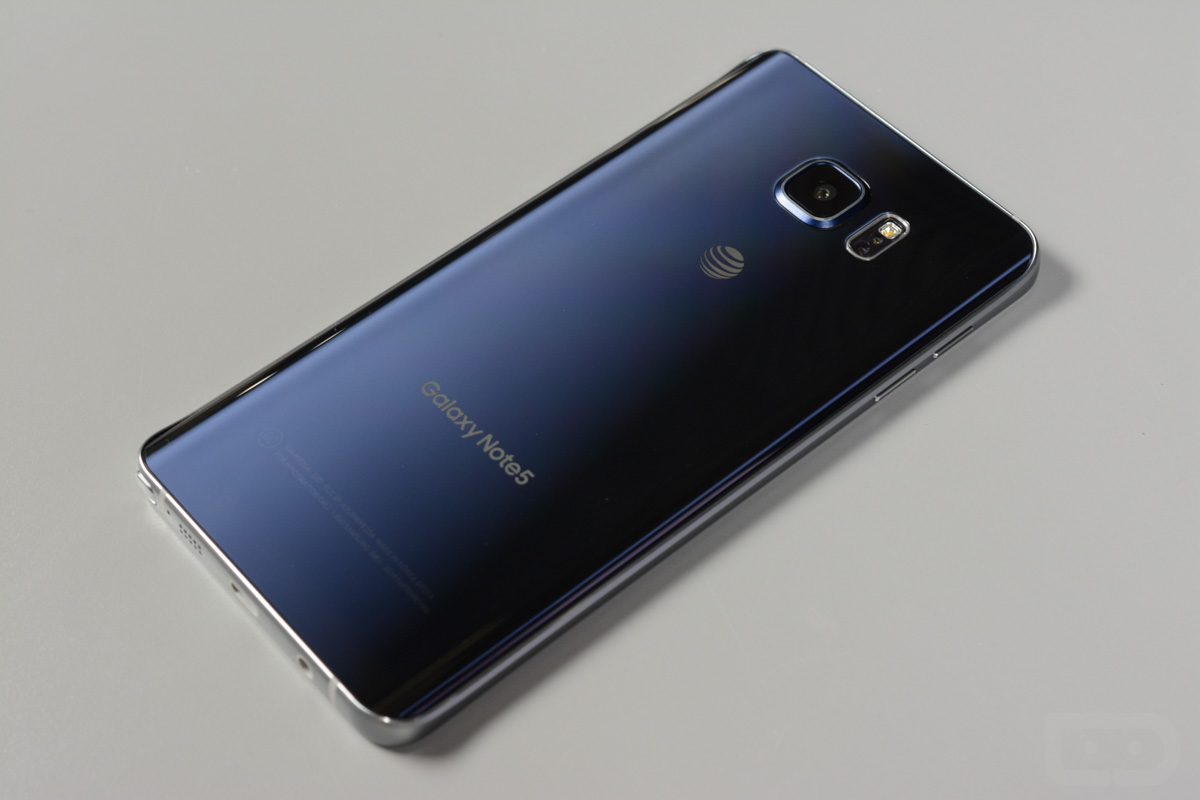 The Best:  Galaxy Note 5
Like on the list for Verizon, the Galaxy Note 5 from Samsung tops the list of phones you can buy at AT&T. This is one of those phones that really doesn't have a fault. You could nitpick a bit and say that the lack of SD storage or water resistance is a big deal, but outside of those two minor details, the Note 5 absolutely nails everything else. We're talking about the best mobile display on the planet, great performance, great battery life, an insanely good camera, a beautiful design, great in-hand feel, and both wireless and wired fast charging. Oh, and Samsung also includes their S Pen, almost like a bonus accessory that only seems to get leaps and bounds better with each release.
As I mentioned in the Note 5 section on the Verizon list, our biggest gripe with this phone is the lack of updates for it. We are almost into mid-February and it still doesn't have Android 6.0 Marshmallow. We are starting to see it show up on the AT&T model in limited beta forms, but that's just not good enough. This is the 2nd half flagship of 2015 from Samsung and yet here we are some four months removed from the release of Marshmallow, still running Lollipop.
To get the full scoop on the Galaxy Note 5, be sure to read our review.
You can currently buy the Note 5 from AT&T for around $25 per month or $739 at full retail. The Note 5 is an expensive phone, no doubt, but it truly is a phone worth almost every penny.
---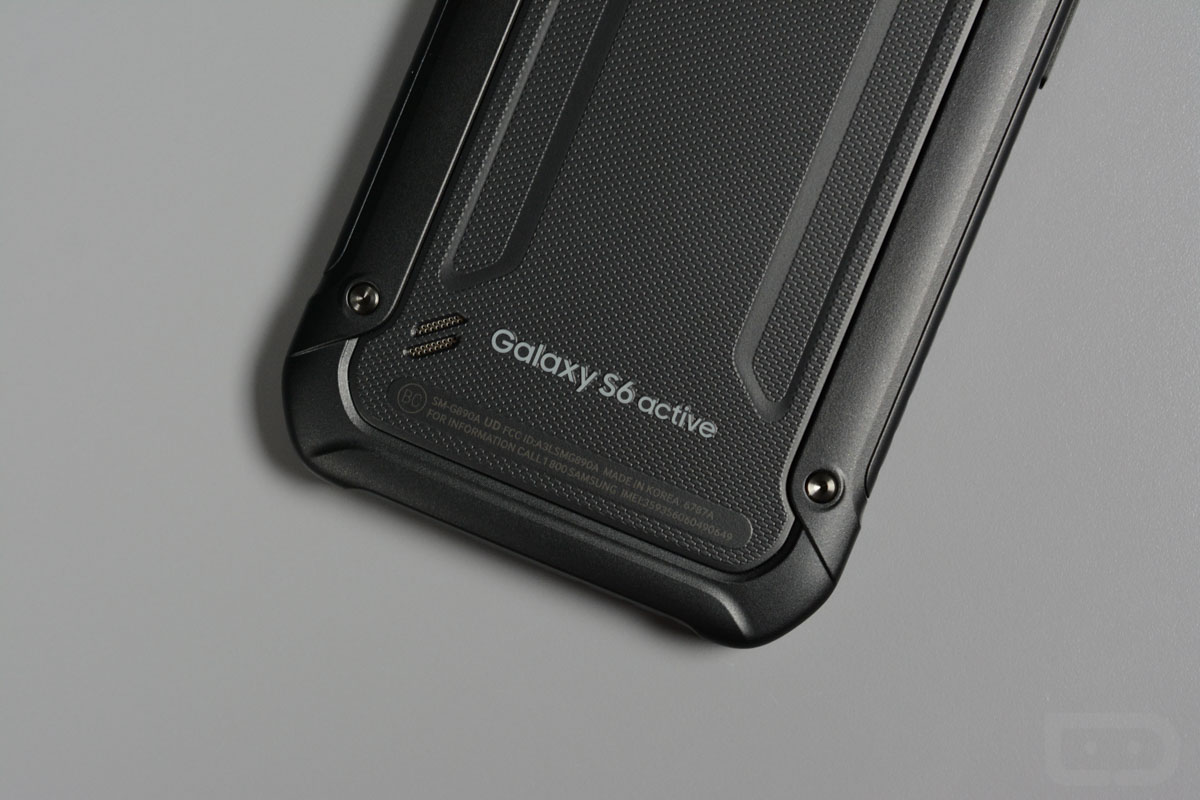 The Runner-up:  Galaxy S6 Active
The Galaxy S6 Active is a bad ass phone. We rarely see "tough" phones like the Active sporting top tier specs, but this phone absolutely has it all. In a way, it is a Galaxy S6 in a protective shell, so you get the awesome camera, solid performance, and RAM, yet you don't have to worry about scratching its metal and glass prettiness. You can drop it, spill beer on it, sweat all over it, rub it in the dirt, and it'll keep on running. It also has a massive 3500mAh battery inside, which in my time with it, proved to be an enormous amount of juice that I just couldn't kill in a day.
Unfortunately, the S6 Active is an exclusive to AT&T and that's a shame, because this is a phone that would be a great option for many in need of a high-end "tough" phone. However, if you are reading this list, you probably don't care that this is only available on AT&T and might even take some pride in knowing you have a phone that isn't available to just anyone.
To get the full scoop on the Galaxy S6 Active, be sure to read our review.
The Galaxy S6 Active is currently available from AT&T for around $20 per month or $594 at full retail. This phone isn't a bad buy at those prices, but you have to remember that the Galaxy S7 is arriving within the next month or so, which means we could see an S7 Active. If you are considering the S6 Active, I would wait a month or two to see how that all unfolds.
---

Another Option:  Blackberry Priv
If for some reason you want nothing to do with the best phones on AT&T, those being the Galaxy Note 5 and Galaxy S6 Active, then you could always go wild and choose the Blackberry Priv, the keyboard-toting offspring from the one-time king of smartphones.
In our review, we didn't exactly rave about the Priv as being one of the best Android phones available, but it is there, serving a purpose for those who want to re-live their days with a physical keyboard. Blackberry has shown that it wants to update the phone regularly, the keyboard actually has some useful features built into it, the display is solid, it is well designed, and is about the only option for those missing their Blackberry keyboards.
Blackberry needs to find a way to improve the camera and battery life, though. In those two departments, Blackberry is severely lagging behind the competition, making this a tough sell. Then again, if you are even entertaining the Priv, it's probably because of the keyboard and so cameras and battery life may not even be of concern.
To get the full scoop on the Blackberry Priv, be sure to read our review.
You can currently buy the Blackberry Priv from AT&T for about $25 per month or $739 at full retail. In my opinion, this phone isn't worth as much as a Galaxy Note 5. I hope we see this phone discounted deeply within the next couple of months to make it more appealing.
---
What do you think? If you had to buy an Android phone on AT&T today, which would you choose?