Leading up to the announcement of the Nexus 6P and Nexus 5X, there was plenty of excitement throughout the Android world. We were finally getting two Nexus phones from Google, one for the fans of larger phones, and one for fans of smaller phones. It was like a dream come true.
Once the devices were shipped to reviewers and the spec sheets were released, a clear picture was painted – the Nexus 6P was the flagship phone with premium specs and build, and the Nexus 5X was the more affordable, Nexus 5 (2013) sequel made out of plastic that everyone seemed to be clamoring for.
Without further ado, let's find out if the Nexus 6P is everything Google envisioned when they set out to create it – a premium device with awesome display, powerful camera, and long-lasting battery.
This is our Nexus 6P review.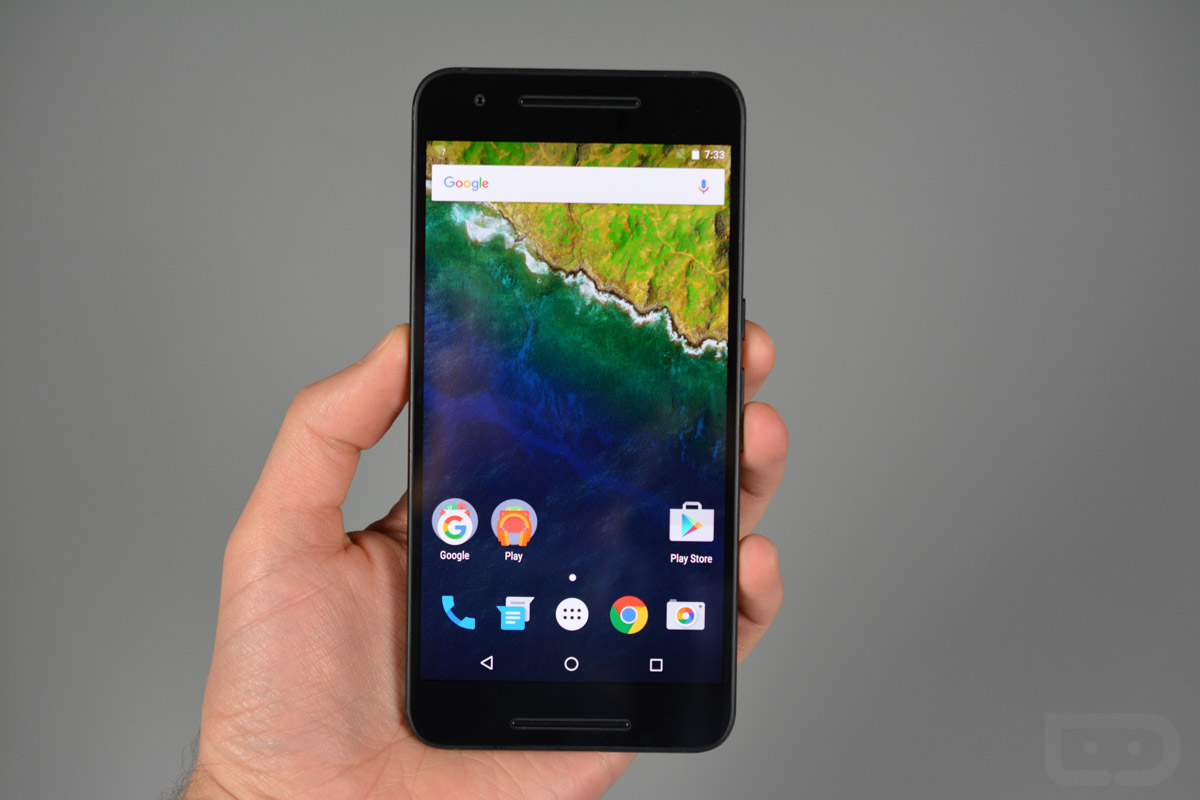 The Good
---
Specs
As the "flagship" Nexus device, simply meaning it is the one with the higher price tag and more premium build materials, the Nexus 6P comes equipped with great specs, all of which should leave any vanilla Android fan happy. The device features a 5.7″ WQHD Active Matrix OLED (AMOLED) display, 64-bit Snapdragon 810 octa-core processor, 3GB of RAM, a range of storage options from 32GB all the way to 128GB, 12.3MP rear-facing camera, 3,450 mAh battery with fast charging, NFC, USB Type-C port, and of course, the latest build of Android with updates straight from Google.
On paper, there is absolutely nothing wrong with this device. It has the high-res display, a great camera (as evidenced by our Nexus 5X and Nexus 6P camera reviews), very large battery, and also brings a bit of the future with the USB Type-C charging and data transfer port. In my opinion, it is the most complete Android device you can currently purchase.
Software
Shipping with Android 6.0 Marshmallow, I am happy to report that Google has squashed the bugs. As you likely have heard me state, Lollipop was somewhat of a disaster in my eyes. Coming from what was a very stable OS in Kit Kat to Lollipop, which looked great, but seemed to drain batteries and perform with much jank, Marshmallow has brought the stability of a great OS, with the fantastic design you expect from the folks at Google. In terms of curb appeal, Marshmallow carries over that Material Design, including all of the animations we have come to love. But more importantly, at least for me, I don't see any of the hiccups and behind-the-scenes issues that I did on Lollipop. My battery doesn't drain for unexplained reasons, my WiFi stays strong throughout the day and does not cut off unexpectedly, and when I press the Home button, it actually takes me to the Home screen.
In addition to making Marshmallow perform well, new little tricks have been added into the OS, such as the ability to see each and every permission an app asks for. When viewing these permissions, you can have them disabled, limiting an app's access to your personal information. And it's not just 3rd-party applications Google is trying to protect you from. They are even attempting to protect you from Google itself. For example, when loading up Hangouts and you want to share an image you just snapped on your camera, you must grant Hangouts permission to access your media library. For the average user, this may seem silly, but it's a fantastic step in giving device owners more control over all of the applications on the phone. Previously, when downloading an app from Google Play, you had to fork over any permission the app developer asked for, or choose not to download the app. Now, you can download any app, then decide which permissions you would like granted. Sure, some of the features of the app may not work, but at least you know that you, and only you, are in control.
Without a doubt, Marshmallow is my favorite version of Android released thus far. It's clean, stable, and is so much better than Lollipop.
Camera
Since completing my Nexus 6P camera review, I don't have too much to add for the camera. It's really good, easily the best camera to ship in a Nexus device ever. In most conditions and circumstances, it takes perfectly fine shots, with crisp details and color. For most shots, I used the HDR+ setting, as it brings in the amount of detail I enjoy. When HDR+ is turned off, your photos will process quicker, which is best for anyone trying to snap something that is moving quickly – like a baby or animal. If you are snapping pretty landscapes, though, toggle HDR+ and let the Nexus 6P work its magic.
Again, read my full camera review for more detailed information. Below, I have a few samples from my time with the device. For a download of all of the images in high-res, click here.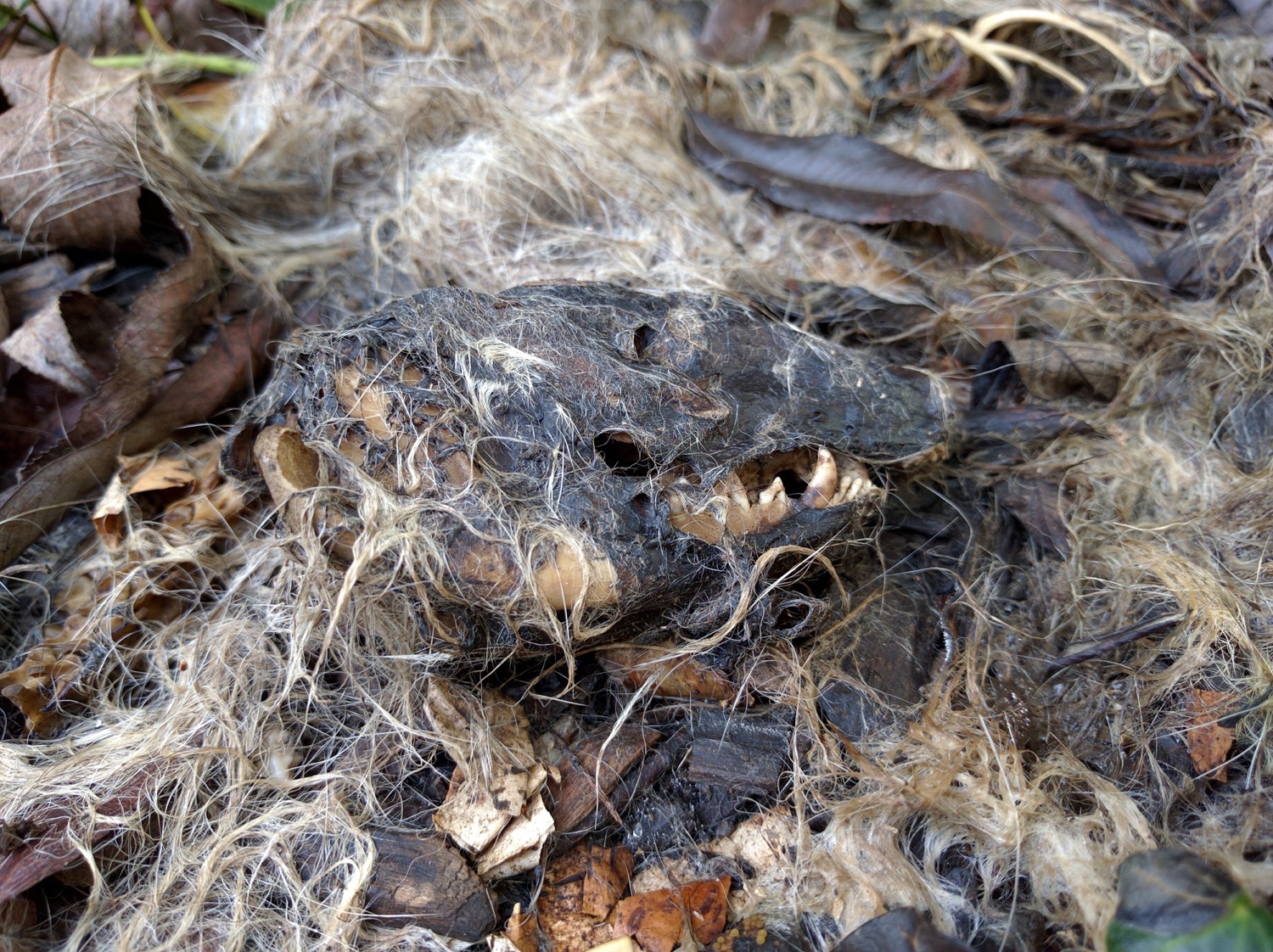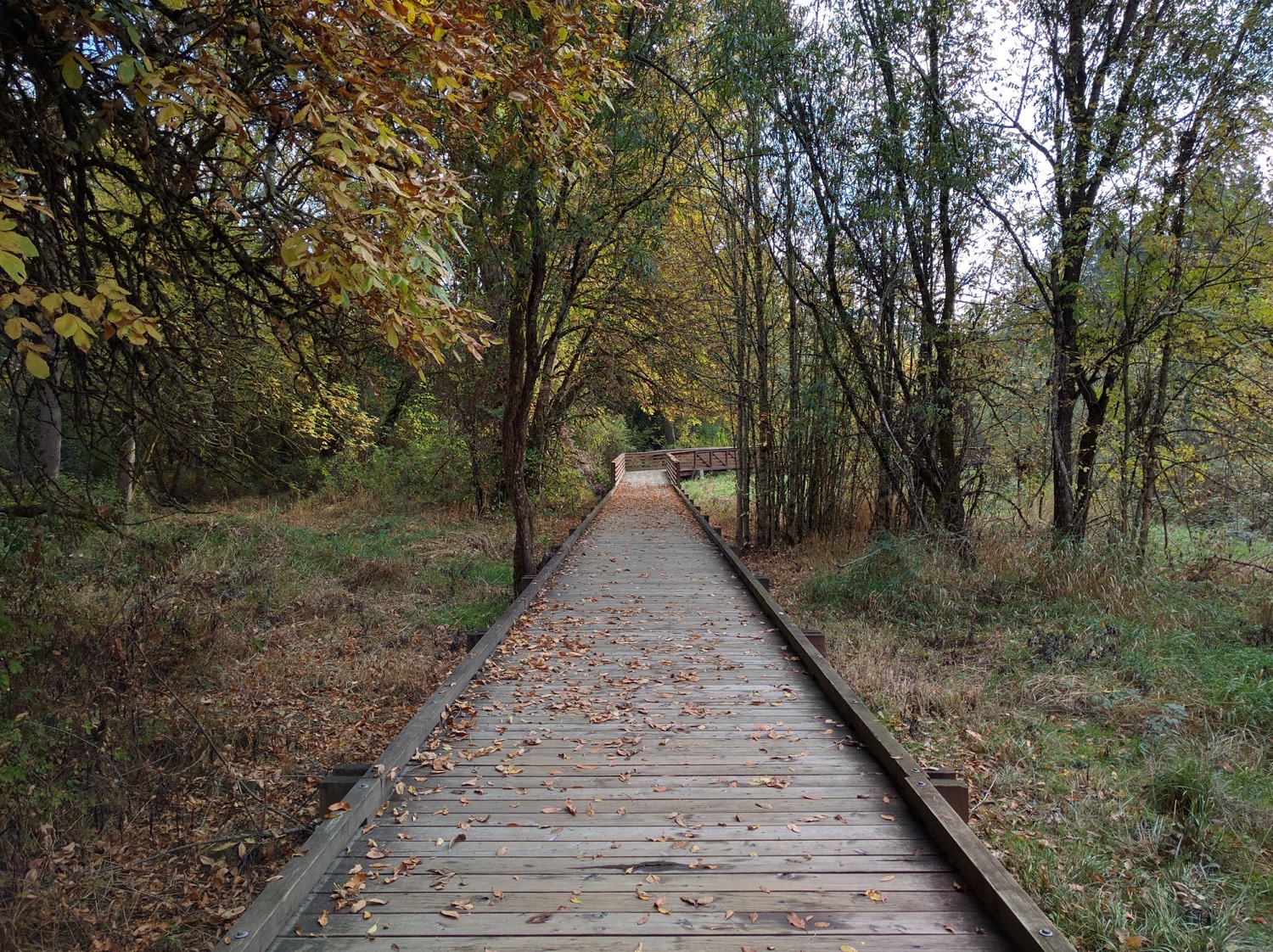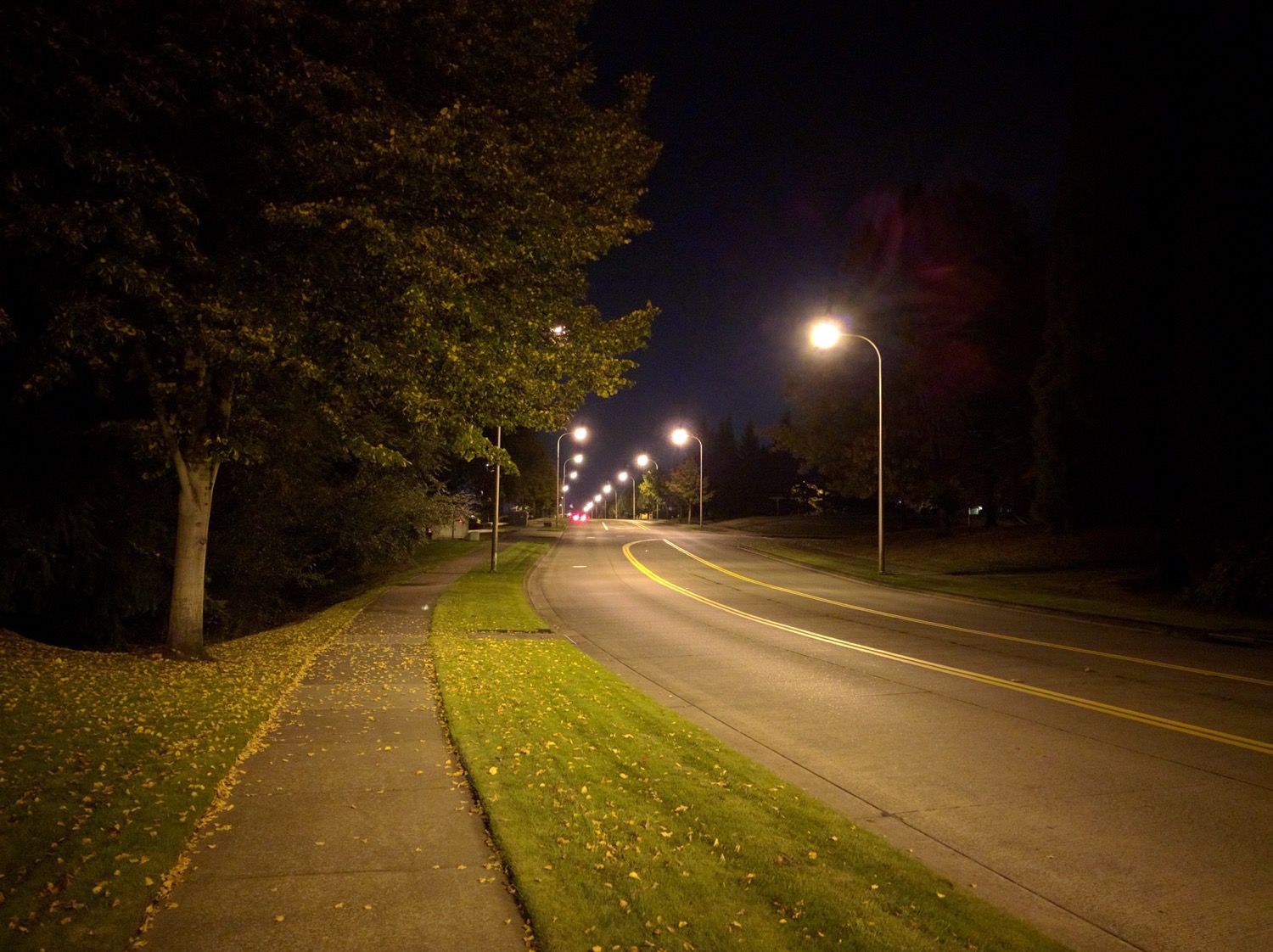 Price
The Nexus 6P starts at $499 for the 32GB option. For a premium smartphone, that's not a bad price, but it's also not a stellar price. However, this is Google we are talking about. For some odd reason, we just assume Google is willing to take a loss on any and all hardware they sell. But let's be real, they are a business, and they need to make some dough. With that said, I think we can all be happy that no 16GB model was ever, or will ever be made available for the Nexus 6P. For the 64GB model, the price goes up to $549, which is just a $50 increase. Giving credit where credit is due, Google deserves an applause, as we see many other companies charge $100 for each tier in storage you go up. To top it off, there is a 128GB storage model, the first Nexus of its kind, offered at $649. Considering that at launch the Galaxy S6 cost more than this for a standard 32GB model on AT&T, paying $649 for a smartphone of this caliber, for 128GB of onboard storage, seems like a pretty solid price.
Performance
Over my time with the Nexus 6P, performance has been solid. I once ran into an issue where I had to force close Google Play because an update for the Facebook app literally froze my device, but other than that, it has been smooth sailing. While I switch in and out of applications, double tapping the power button to open the camera and snapping multiple pictures, I have been pleased with what the device offers. With the Snapdragon 810 and 3GB of RAM, I really should not expect anything else. The device should have enough juice to power through whatever I may throw at it, and that is what I look for in a smartphone. I don't want to wait for things to load. I want to scroll through the web, pinch and zoom pages, all with little to no stuttering. When playing mobile games, even though most games are not that intensive on CPUs, I had no issues. I played Candy Crush, Fallout Shelter, Sunbrun!, and Out There: Omega Edition.
Connectivity
Exactly like the Nexus 5X, the Nexus 6P is an unlocked device, featuring the ability to run on basically any carrier you have a SIM for. Yes, that includes Verizon. Google also baked in Project Fi capability. Unlocked devices give consumers the ability to select whichever carrier works best for them in terms of pricing and network. Wherever you live, there is bound to be a superior carrier, so unlocked devices, such as the Nexus lineup, gives you the choice to choose the best service. Back in May, Kellen wrote this piece on the importance of purchasing unlocked phones, and the words are still true to this day. If this is your first time thinking about buying an unlocked device, read it. Yes, your initial out-of-pocket expense will be higher, but in the long run, with the freedom it provides from contracts and greedy carriers, it is worth it.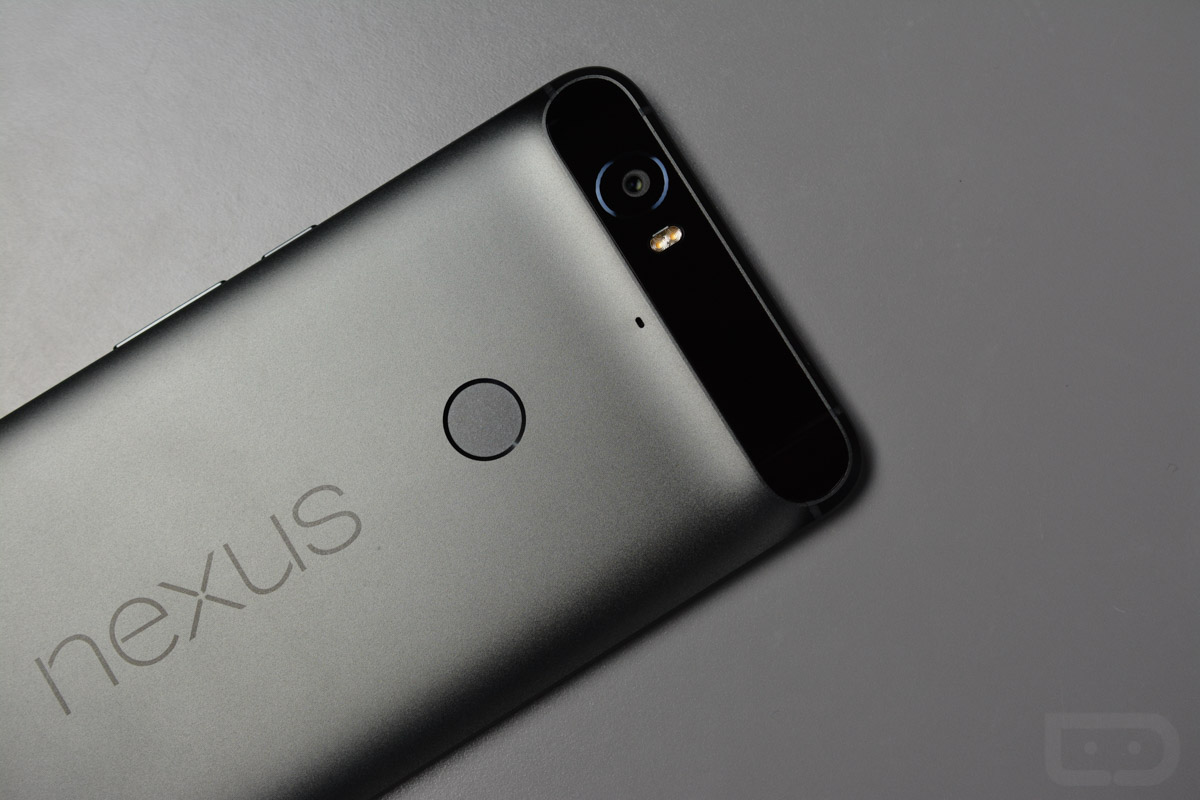 Design
Huawei and Google nailed this design. When the first leaks took place, and we thought the device was going to have a major backside hump, I was nervous. I don't like humps or huge bumps on phones. I want them to rest flat on a surface with no wobbling. Once the design was officially known and we got hands-on time with it, it quickly became apparent that the backside of this device would not be an issue. While there is a minor hump or lift on the back at the top, it's nothing major. And from some angles, it's not even noticeable. The reason for this hump is the camera. The sensor used in the 6P and 5X was originally designed for point-and-shoot cameras, so it's rather large.
Moving away from the backside, the device is covered in metal and chamfered edges. It's deluxe. It's hot. It's a great looking device. On the frontside, of course, you have the 5.7″ WQHD display, as well as one of the downsides to the design. On top and bottom of the display are two massive chins. I guess I should call the bottom one a chin and the top one the forehead. No matter what you want to call them, they are large, unused spaces on the front. Not only that, but with the dual front-facing speakers, the front of this phone is a very large space. So large in fact that you can fit a Galaxy Note 5 inside of it. And no, I'm not joking. If Huawei would have been able to shrink this device's height, I think it might have been much sexier.
Now, with what I just said, you may be wondering why this section is not in the Somewhere-in-the-Middle or Not-so-Good part, but really, I have come to find that I don't mind its size. I actually have grown quite fond of it. The phone feels great in-hand, is pleasant to look at, and is all around a very nicely designed smartphone. Could it have been a little better? Sure, but that's only if we are being extremely nitpicky.
Google never seems to disappoint in the design department.
Display
The 5.7″ QHD AMOLED display found in the Nexus 6P is a Samsung panel, pushing 518 pixels-per-inch. To my eye, it gives off a warm, not too highly saturated image, which I can appreciate coming from the Galaxy Note 5's overly saturated display, and the OnePlus 2's under-saturated LCD panel. The Nexus 6P is a happy middle ground, displaying greens proportionately and even handling reds quite well. I am no scientist, so I can't dive into the art of display technology, but as a consumer, I can say that it does look rather nice, easily showing off fine details in pictures I take, as well as granting me access to "4K" content I can find on YouTube and the Internet.
In direct sunlight, I don't even have to jack the display to full brightness to see what I am doing, which is another major plus. On some devices, such as the Galaxy S6 Edge, even having the phone on max brightness won't help you in direct sunlight. Other than that, it's a bright, colorful display that should treat you well.
Macros for fun.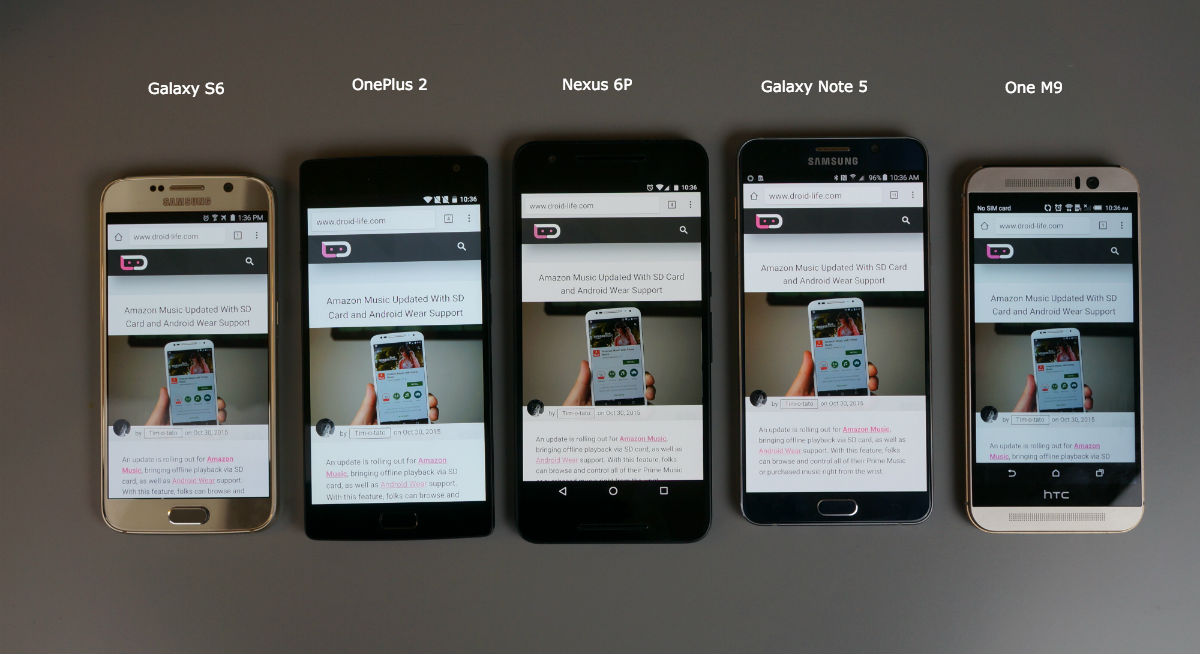 Battery
On the Nexus 6P, I saw better than average battery life, which I don't know if I should brag about. My battery life always seems shorter than other folks, but at least in my experience, I came away very happy with the Nexus 6P. With my days starting at about 7:30am, ending at 10pm to 11pm, I can easily get through a day of normal usage with about 10% juice left. And that's with anywhere from 3 to 4 hours of screen-on time. Regardless of which device, that seems to be pretty normal for me, so while I was not blown away, I was happy with the results.
The size of the battery is 3,450mAh, which should easily allow most of you to see excellent battery life. And thanks to Rapid Charging, different from Qualcomm's Quick Charge and Samsung's Adaptive Fast Charging, this Nexus device can soak up plenty of juice in a short amount of time. According to the product listing on Google Store, you can get, "up to 7 hours of use from only 10 minutes of charging." On the downside, Google decided against wireless charging for whatever reason, so if you do need to charge, you will be stuck to a wall outlet.
Fingerprint Scanner
You have likely heard Kellen talk about this already, but the fingerprint readers found in the Nexus 5X and Nexus 6P are fantastic. To me, their placement is perfect, as I always tend to find my index finger resting exactly where it is placed on the backside of the phone. While I would agree, there is a big enough chin on the Nexus 6P for it to have been placed on the front, I am happy with the backside placement.
Setting up this reader was stupid easy. Place your index finger on there about 5 to 6 times, and you are good to go. Time to recognize and unlock is super quick, and I never found myself having to keep attempting to unlock the device due to an inability for it to read. Given this is a Nexus device and Google loves showing off Android features, purchasing apps and other goods through Google Play is as easy as placing your finger on the reader, instead of having to type out a whole password. As an added bonus, like the one found on the OnePlus 2, you can also unlock the device via fingerprint without having to turn on the display. Oh yeah, it's clutch.
Somewhere-in-the-Middle
---
Size
I touched on this in the design section, but for me, the Nexus 6P is just slightly large. Don't get me wrong, it's a fine size, and much more manageable than the Nexus 6 (aka Whale, aka Shamu, aka Moby Dick, aka Behemoth, aka Kraken), but I think Huawei really could have trimmed down this device vertically. While I am sure the company would argue that point, saying they need the extra size for the speakers and big camera sensor or what have you, it is sometimes hard to manage with one-handed operation. I am a fan of larger devices, so I am completely accustomed to two-handed operation, but I must say, it can be a little strenuous at times for my fingers and thumbs.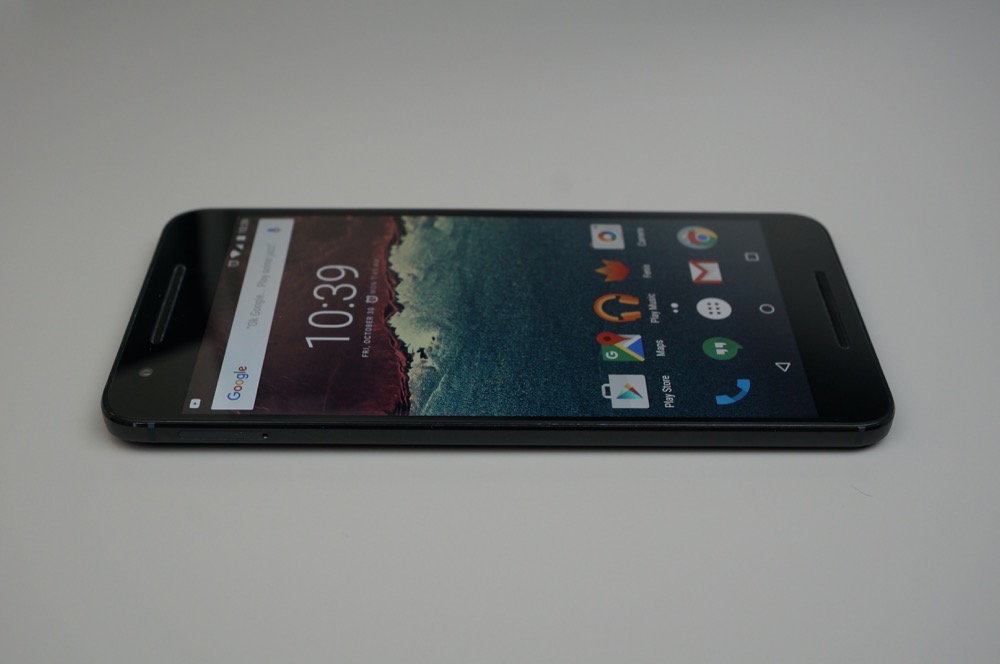 USB Type-C and Charging
USB Type-C is the way of the future. Cue Leo DiCaprio in Aviator. And while yes, it may be the future for mobile devices, rollout for early adopters is painful. Cables and charging adapters are expensive, you can't seem to buy them anywhere besides online, and these Nexus devices require a particular adapter to even charge "rapidly." It's sort of a pain in the ass. As you may recall, I placed the OnePlus 2's USB Type-C port in the Not-So-Good section for that review, but there is a good reason why. At least with Google's implementation, we have a form of rapid charging. The OnePlus 2 does not provide that. In fact, it took forever to charge that phone, while the Nexus 6P gobbles up juice rather quickly when hooked up to the right kind of adapter.
While it's highly likely that none of your friends have a Type-C cable you can borrow to charge your phone when you are over at their place, my assumption is that in 2016 we should see a lot more USB Type-C accessories hitting the market, allowing for easier adoption of the technology.
Availability
One issue you may come across, if you have not already pulled the trigger, is availability of the Nexus 6P. Apparently, it's quite popular. The only places you can pick one up officially are from the Google Store and Huawei's online ship, and right now, all options appear to be out of stock at both locations. Google tends to be pretty good about restocking, but when they do resupply, you better be quick about purchasing. There is currently a waitlist you can sign up for on the Google Store to be notified when they are back in stock.
The Not-so-Good
---
Lacks Expandable Storage
Since I can't seem to find anything wrong with this device, I guess one actual issue people may have is the lack of expandable storage via microSD. If you need additional storage, you can opt for the 128GB model, but you also have access to plenty of cloud storage options to choose from on Android. As more media is made available via streaming and the cloud, it seems likely that we may soon see the end of expandable storage. Not that this is a good thing, but I think OEMs are realizing that it just isn't that much of a necessity for consumers. I mean, shouldn't 128GB be enough for most people? It probably is. If you need more, let's face it, you might be the minority.
Other Notes
---
But does it bend? Recently, a video was posted, showing off a gentleman bending the Nexus 6P after cracking its display during a "scratch test." Let me say, I think this device is quite sturdy. Would I feel comfortable dropping and purposefully trying to destroy it? No, of course not. And you probably would not either. Most phones are pretty fragile these days. With thin strips of metal, and plenty of glass, of course they will break and bend when force is applied. As of now, I have no bends or scratches in the Nexus 6P, and I intend to keep it that way.
Video
---
Unboxing
[responsive_vid vid_url="YXAjp6pPSK8″]
Comparison
[responsive_vid vid_url="HlkZ3V2kKos"]
Fingerprint Scanner
[responsive_vid]
Gallery
---
The Verdict
---
Is the Nexus 6P the Phone of the Year? Probably. In my eyes, the only other device on the market that offers this much of a complete package, is the Galaxy Note 5. You may hear Kellen say that the Galaxy S6 is still his choice for POTY, but with weak battery life and sometimes hiccupy performance, the Galaxy Note 5 and Nexus 6P easily beat it out. The two areas where the Galaxy Note 5 beats out the Nexus 6P, at least to me, is the camera and the display. Although, with that said, the Nexus 6P, and its much more attractive pricing, allows the buyer to see past a few megapixels and finely tuned display. The Nexus 6P camera is absolutely suitable for most circumstances and the display is great.
Let's just go ahead and crown this thing and bring an end to 2015. Now, bring on the 2016 hype!