I reviewed the Nexus 6 some eight months ago now, saying that it was the best Nexus yet and that everyone should try to get their hands on it at some point to see if they could handle the whale-like size. That was one of the last times I spent serious time with "shamu," because for me, this big of a phone is just too much to handle. And not only that, but the Galaxy S6 arrived shortly after, a phone that I still would consider to be the best phone you can currently buy.
Over the last couple of weeks, though, something happened to my T-Mobile Galaxy S6. It has become a total lagfest of a disaster that needs constant reboots and RAM wipes and task kills in order to function. I don't know why this is happening, but I'm leaning towards blaming the Android 5.1.1 update that it received in mid-June. My unlocked Galaxy S6 that is still on 5.0.2 seems to be fine.
Because of the recent frustrations that the Galaxy S6 gods have pushed down upon me, I've found myself firing up a Nexus 6. I couldn't tell you what brought me this way instead of to the G4 or Moto X or variety of other phones on my desk (that's a lie, I'm about to tell you why), but this is where I'm at. And you know what, as big of a sea creature as this may be, I'm kind of liking it at the moment. Like, really liking it.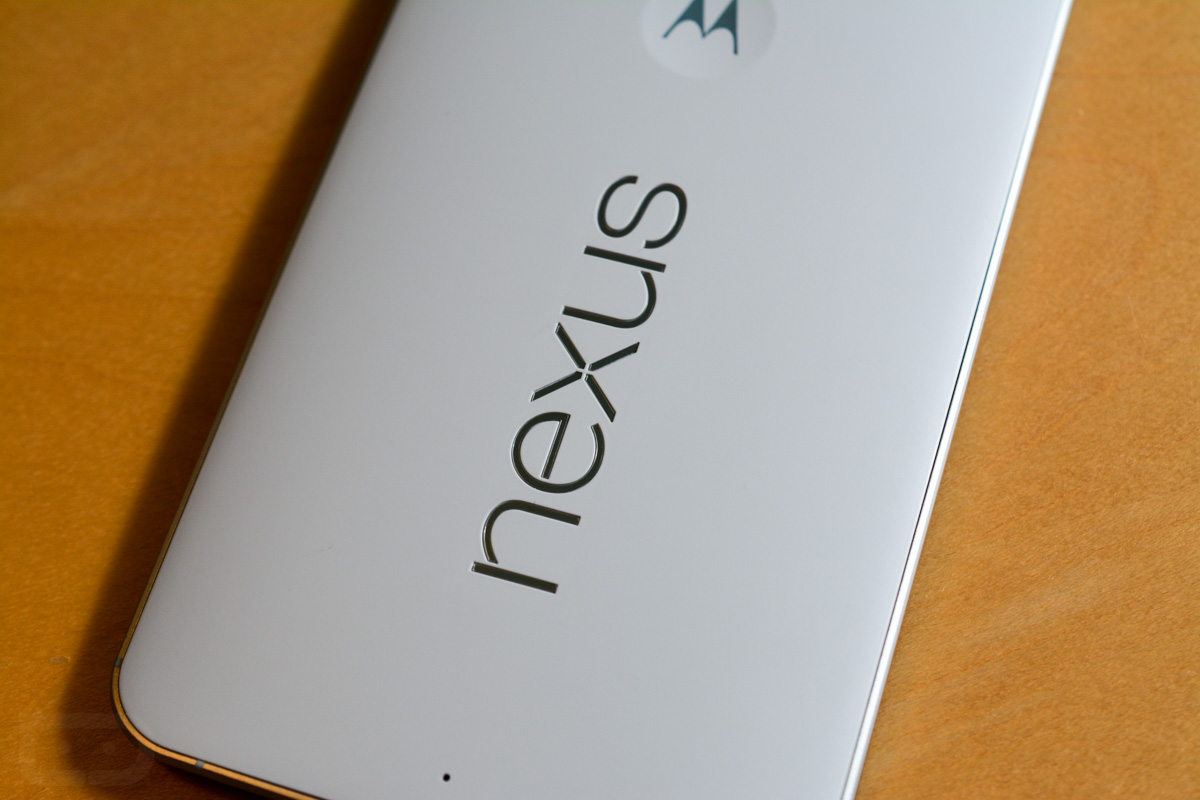 Give me stock Android every single day, bruh.
Samsung did its best to tone down TouchWiz on the Galaxy S6, but there is nothing like stock Android. The Nexus 6, with its Android 5.1.1, runs so incredibly well, without a stutter or, as Tim would put it, jank. The animations and transitions and swiping gestures all look so good and are so fast. We know that Google built Lollipop with the Nexus 6 in hand, but man, it's so obvious when you use this phone for five minutes.
The little things like notification expansion in the notification shade or lock screen work like they are supposed to. You don't need extra swipe ups or downs or taps like you do in TouchWiz or on whatever garbage LG skin is on the G4. The settings aren't in some odd place, buried underneath pages or other settings that are impossible to find.
And let's not forget about how much Google seems to have improved features like Ambient Display, which is their take on Motorola's Moto Display. It actually works properly and regularly now! Notifications that come in with your screen off show up and give you info, unlike on the Galaxy S6 or G4. You know how much I love Moto Display, so to have something like this back in my life has been such a reminder of how little tweaks to Android phones can make such a big difference in experience.
I haven't even mentioned the fact that this is already running the newest version of Android 5.1.1 because that's sort of a given with Nexus phones, but hey, it's important. It's also really important when you think about what I just said about the T-Mobile Galaxy S6 and the fact that I think its recent update has taken its toll on the phone. With this Nexus 6, I'd expect an update pretty quickly to address any issues that came in the last update. With that Galaxy S6, who knows when it'll get its next update. The Nexus 6 has basically already received four or five updates since its November launch to address bugs. That's incredible.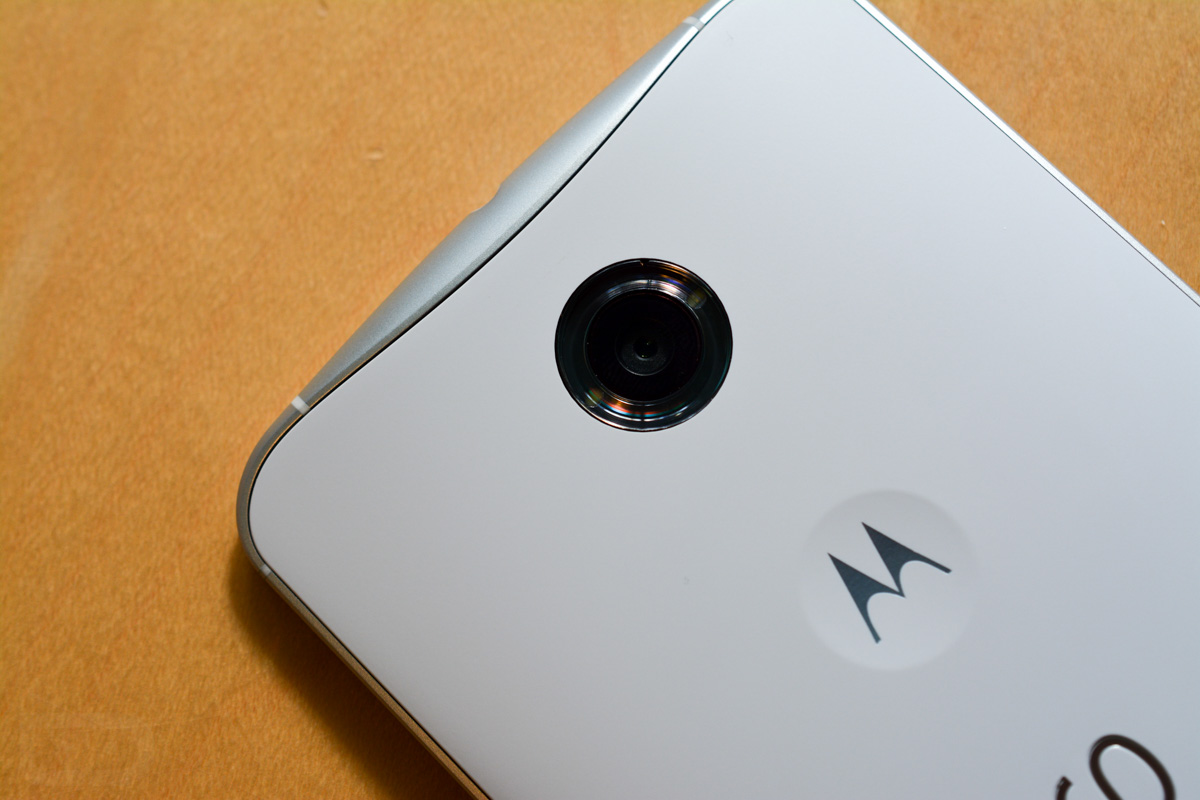 This hardware is nice.
A whale is a whale, but I'd be lying if I couldn't admit that the hardware that Motorola has built here is top notch. From the soft touch back to the metal frame to the dual speaker setup on the front to the ergonomics of its body, this phone feels great in your hand. It feels like a premium device. Again, it might be too large of a device for 50% of the world, but there is no denying the quality.
And look, they even managed to put the power and volume buttons in non-annoying places. How about that, HTC and LG?
The camera is fine…it'll do.
If I'm going to spend some serious time with the Nexus 6, the hardest part (outside of curling a 5lb phone every time I need to use it) will be leaving the Galaxy S6 camera behind. That camera, as we have said on numerous occasions, is the best in the business. But the Nexus 6 camera is quite capable. I said as much in my review and would tend to stand by that idea even today. It's not ultra fast, but it can take a good photo. When you need a picture of a crab tater tot in low light, it can deliver good enough results.
With a phone like the Moto X, you go in knowing that your photo will suck. With the Nexus 6, you at least can have confidence in knowing that there is at least a chance.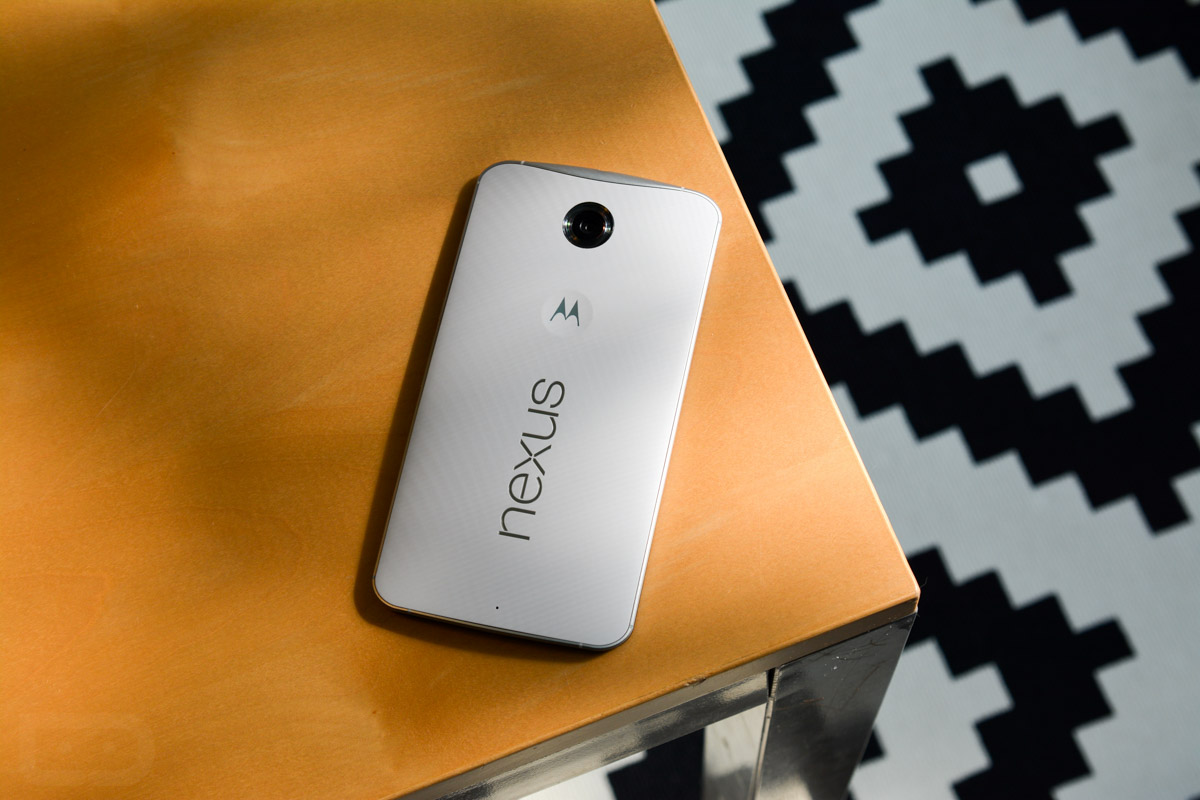 Extra goodies are a big deal.
Beyond the stock Android experience and nice hardware design, I can't help but think about the other goodies here that make this phone a joy (at least at the moment). I'm talking about turbo charging, wireless charging, front facing dual speakers, a beautiful QHD AMOLED display, on-screen navigation buttons, and a phone that is fully unlocked, with support for almost every damn carrier on the planet. It's even ready for Project Fi…assuming Google likes you enough to send you an invite.
So…
So is this my new "best phone you can buy today?" No. Come on. It's still a whale. But dammit, I like this whale right now. I went back and read my review and still feel like I did then all these months later. This phone is fun to use because it's so big. It's also a pain in the ass at times, because it's so big. But with stock Lollipop running this good, while other OEMs muck up Android with their different variations of lag-by-bloat, this phone is worth another look still today.