Every week, at least three or four or twenty people ask us in some way or another, "What phone would you recommend I buy?" In reality, they just want to know what the best Android phone is that they can buy today. I get why we get asked. After all, we handle every new flagship under the sun.
Since there are so many good phones these days, the decision hasn't become any easier in recent years. Before, though, we use to worry about whether or not a phone could last two years. Now, the criteria is much more specific. People want to know which phone has the best camera or the best battery life or the best display. What's the storage situation like? Is it made of metal or cheap plastic? How often does it get updated?
Rather than try and answer all of those questions in individual emails, we thought we may as well just put our thoughts out there every so often, so that everyone can see what we think the best Android phone is that you can buy. Don't worry, though, we'll keep this simple and to the point. You have other things to do.
Ready? 
---
The best Android phone you can buy today is the Samsung Galaxy S6.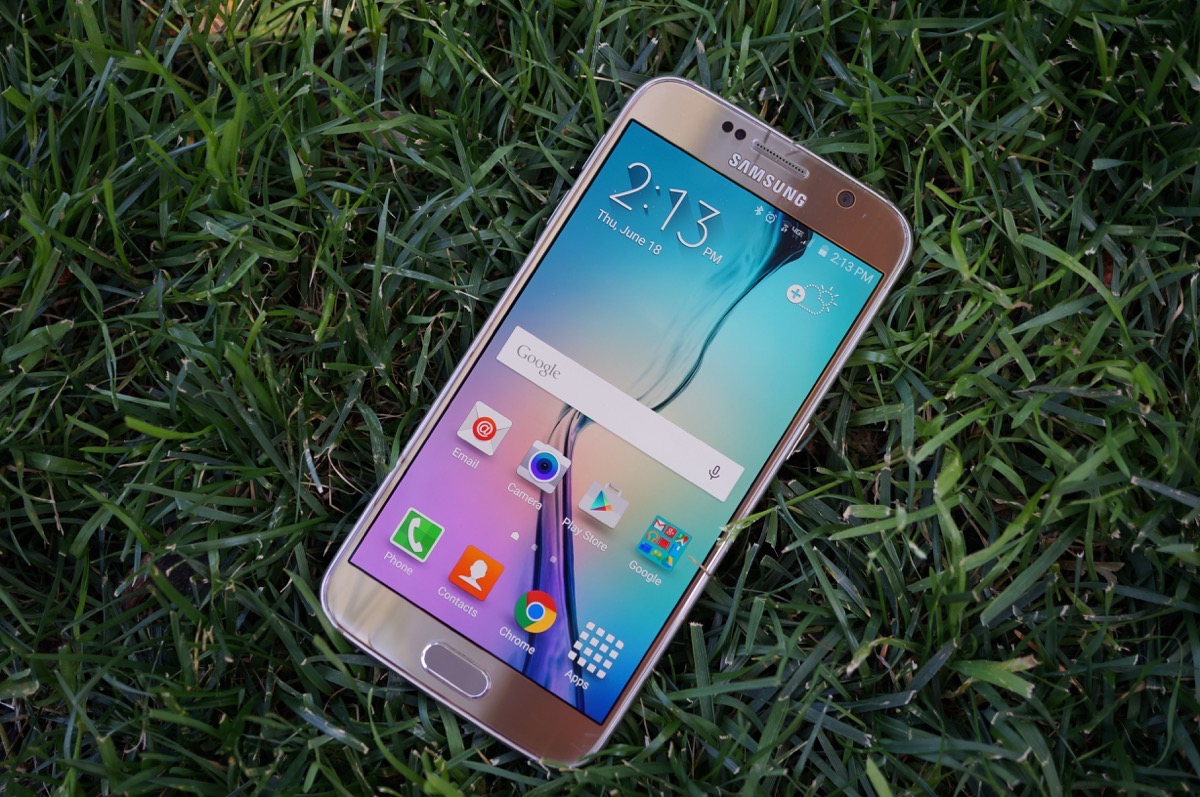 Why? Because it comes the closest to ticking all of those boxes we just mentioned. The Samsung Galaxy S6 has the most premium build and design of any current phone with its glass front and back, metal frame, and jewel-like color options. It feels amazing in hand, is incredibly thin yet easy to hold, and actually might impress someone if you laid it down on a table.
Outside of its looks, the Galaxy S6 is also about as future-proof as a phone can get and has a number of "best in class" features to brag about. The Galaxy S6 features the best smartphone display on the planet (5.1-inch QHD Super AMOLED), along with arguably the best smartphone camera on the planet (16MP with OIS). It uses Samsung's latest Exynos 7420 64-bit octa-core processor, which is no slouch in the performance or gaming departments, one of the best fingerprint sensors around, the fastest internal storage currently in mobile phones, and supports both of the wireless charging standards. Oh, it also supports fast charging, so you can charge your phone up in minutes instead of hours.
All of that combined with Samsung toning down the skin they place atop Android and you have a phone that is going to be hard for anyone to beat. It's premium. It's fast. It's the best at almost all of the things that matter in a smartphone,
What's wrong with it, though? OK, so every phone still has its flaws and the Galaxy S6 is no different. It's not waterproof or resistant, doesn't have its famous removable battery anymore, and lacks a micro SD card slot. Samsung also isn't the fastest at updating its phones, but so far, they seem to be on top of Galaxy S6 updates. Battery life on the S6 is pretty poor too. With that said, if you can live without the waterproofing, a removable battery, and SD card slot, this is the best phone available today.
Be sure to read our Galaxy S6 review to learn all there is to know about color trickery.
A close runner-up is the LG G4.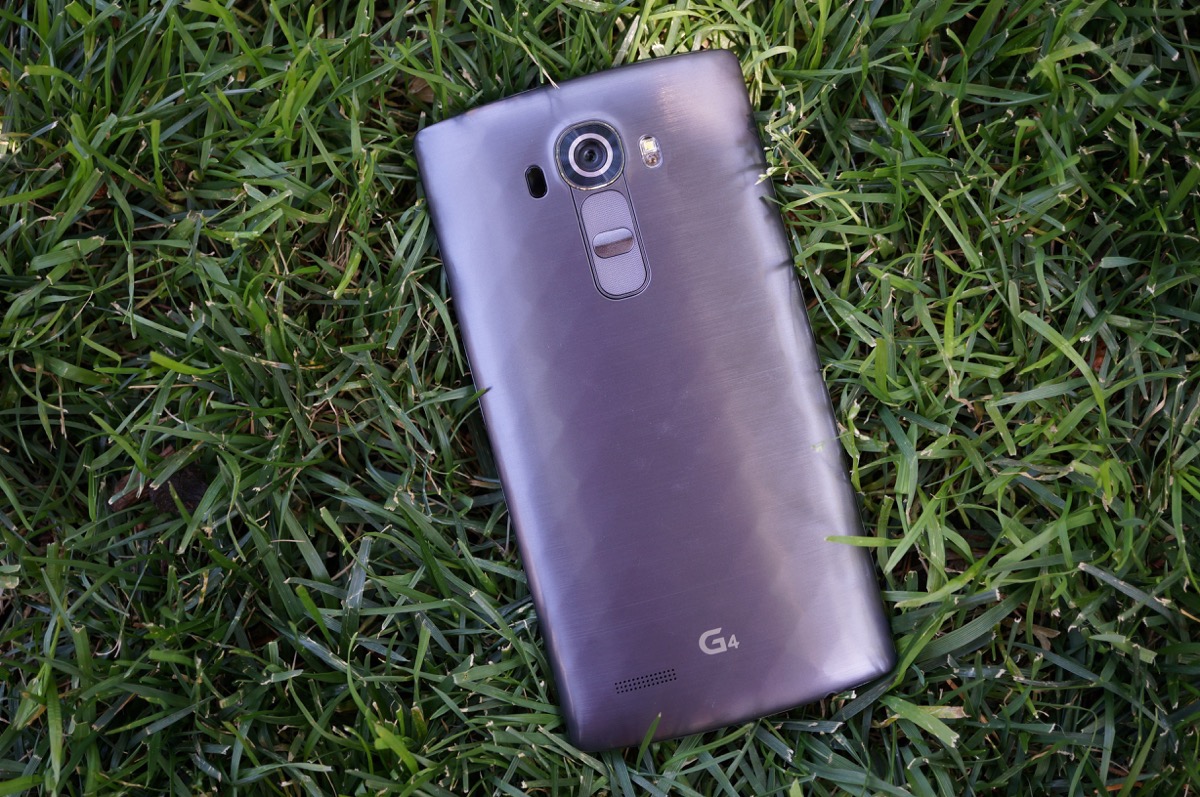 Why? The LG G4 falls just shy of the Galaxy S6 because of a couple of key areas, but outshines it in a couple of others too. First, the LG G4 lacks that premium build and feel of the Galaxy S6. It's not metal, filled with glass, and doesn't trick your mind with cool color-changing tricks. It's not that the LG G4 is ugly, but even with its leather options, this phone comes off as another hastily designed and built, big and plastic Android phone. LG is also about the worst in the world at updating its Android phones, so should you buy the G4, you could be without current software for months longer than the rest of us.
All of that in mind, understand that this is a phone with few faults. It has an insanely good 16MP camera that may be as good as the Galaxy S6's. Some would argue that it's better because of its full manual controls. It also sports a greatly improved 5.5-inch QHD LCD display, plus has a removable battery and micro SD slot. And as I just mentioned, it has leather back options that can be hot-swapped to your current mood. Yay for leather!
Is there any way you would choose it over the S6? If I needed to be able to swap batteries on the fly and insert a micro SD card into my phone and also hate all things Samsung, then yes, I would consider it. Otherwise, it's pretty tough to go with the G4 over the S6.
Be sure to read our LG G4 review to get the full scoop on LG's 2015ness.
If you can't stand either of those phones, go with the Nexus 6.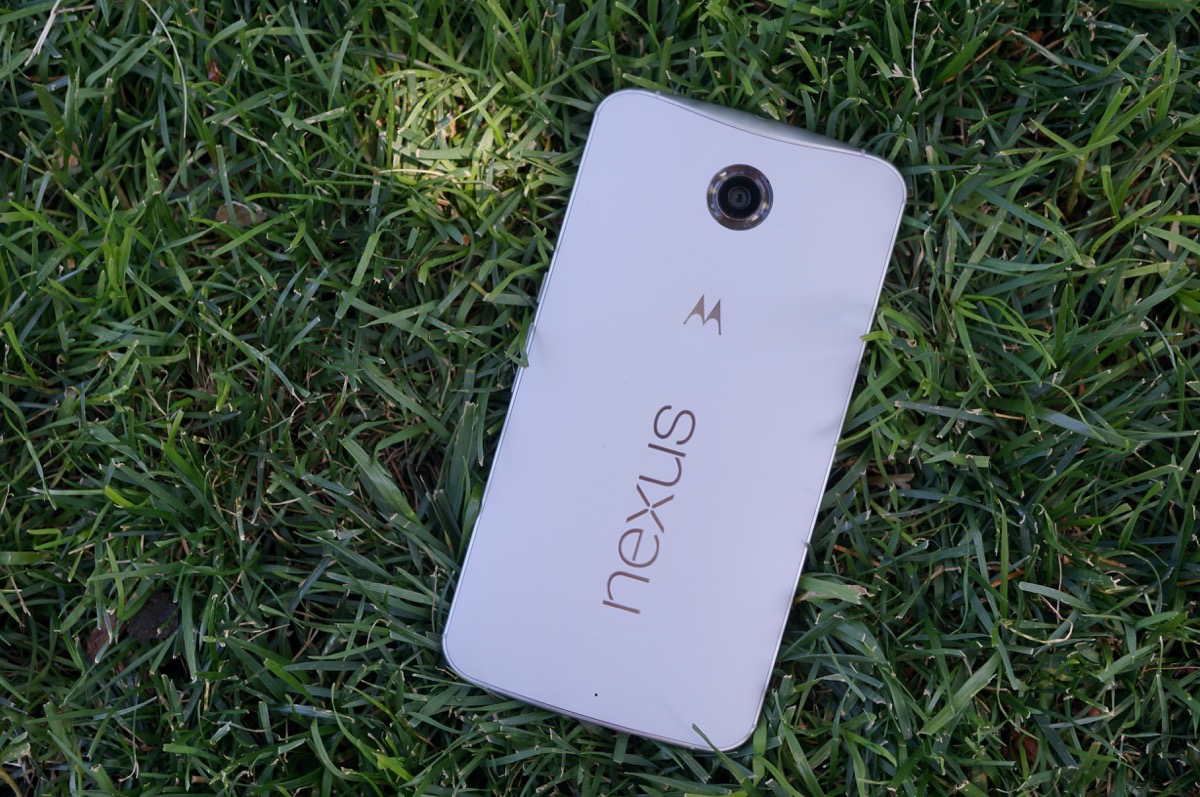 Why? Look, some people can't stand Samsung, while others don't want anything to do with whatever LG is baking into its software experience. For those, we give you the Google phone, which just so happens to currently be the Nexus 6. The Nexus 6 may be a whale and impossible to use unless you have three hands, but it still gets updates the fastest, has a capable camera, really solid build and design from Motorola, and can take advantage of all that Android has to offer. It will be one of the first phones to get Android M later this year as well.
What's wrong with it, though? It's codename is "shamu." That's Google being clever about the phone's size, which cannot be understated. This phone is huge. Other than that, there isn't much to hate about the Nexus 6, especially now that you can buy it for $499 at most places and use it on every single major carrier in the US.
Be sure to read our Nexus 6 review to see a free preview of Free Willy 8.