Late last night, LG announced the G4 Beat, the "newest variant of its widely praised LG G4 flagship smartphone." The G4 beat, like others in the mid-range category from LG, sounds like a decent device, except that it won't ever come to the US. This is a phone destined for Europe and Latin America and other "key" markets. 
The G4 Beat sports a 5.2-inch 1080p IPS display, Snapdragon 615 (octa-core) processor, 4G LTE, 8MP (or 13MP depending on market) camera with Laser Auto Focus and Color Spectrum Sensor, 5MP front camera, 1.5GB RAM, 2300mAh removable battery, and Android 5.1.1 Lollipop. See, not bad for a mid-ranger.
The phone comes in silver, white or gold, and looks a lot like the regular G4, only smaller. Yes, that still-can't-get-used-to back button situation is included.
Interested? Move to Canada.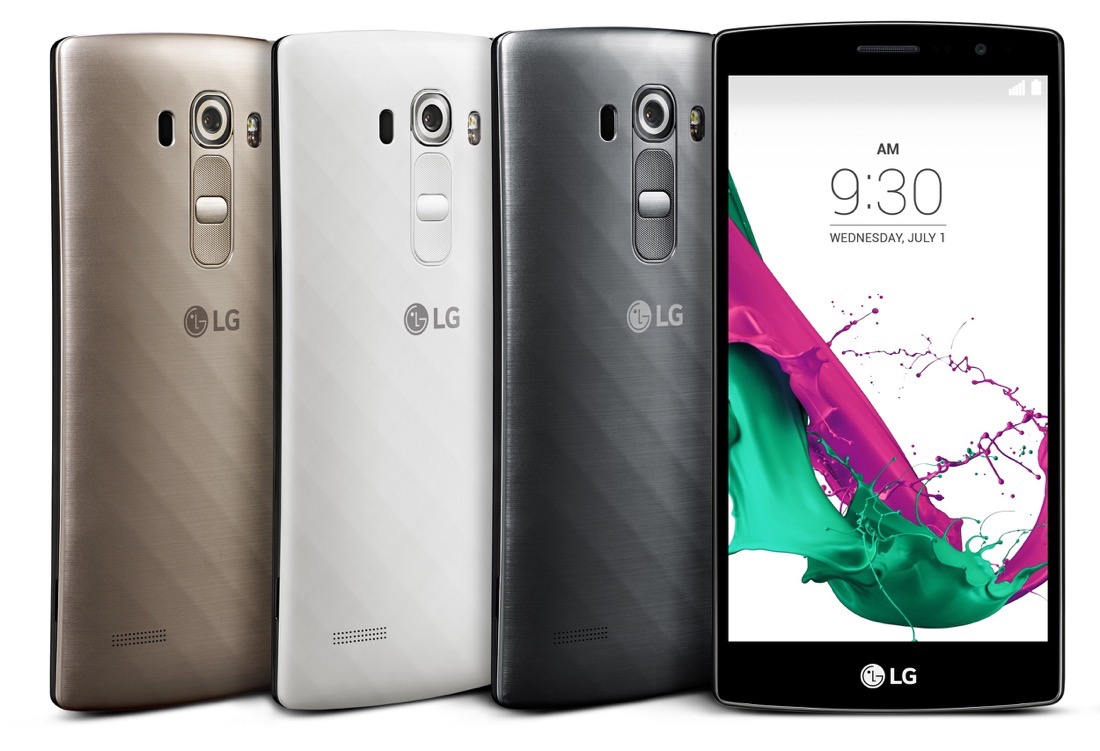 ---
LG G4 BEAT DELIVERS PREMIUM DESIGN, SUPERIOR FEATURES IN A MID-TIER PACKAGE

Advanced Display, Advanced Camera and Striking Design Come Together to Create an Exceptional Phone Without the Exceptional Price

SEOUL, July 9, 2015 ― LG Electronics (LG) officially unveiled its newest variant of its widely praised LG G4 flagship smartphone. The LG G4 Beat1 retains the best features and functions of the LG G4, delivering value without compromising performance or usability. The LG G4 Beat will make its debut this month in key markets in Europe and Latin America, including France, Germany and Brazil before rolling out globally in markets such as Canada, India, Russia, Singapore, South Africa and Turkey, among others.

The LG G4 Beat comes with a 5.2-inch Full HD IPS Display, which is clearer, sharper and more responsive than anything offered by LG before in this category. A powerful Qualcomm Snapdragon™ 615 processor running eight cores at 1.5GHz with integrated 4G LTE delivers an optimal balance of power, performance and battery life.

LG G4 Beat's camera features are equally as impressive as the hardware. On the back is a 8MP camera 2, supported by LG's exclusive Color Spectrum Sensor and Laser Auto Focus. Manual Mode, one of the most acclaimed features in the G4, allows full creative control over every detail in each shot. LG also enhanced the 5MP front-facing shooter with Gesture Interval Shot to allow users to take four consecutive selfies with a single hand gesture, increasing the odds of capturing that perfect shot.

"Too often, mid-tier phones sacrifice overall usability in order to include that one killer feature," said Juno Cho, president and CEO of LG Electronics Mobile Communications Company. "Our goal with the LG G4 Beat was to create a phone that was not only well- balanced in terms of display, camera, performance and design but delivered terrific value and satisfaction."

Highlights and Features of the LG G4 Beat are:

High Performance Multimedia made possible by a powerful Qualcomm Snapdragon™ 615 Processor with Octa-Core performance and speed, which can handle Full HD 1080p playback at 60fps and capture at 30fps.
Color Spectrum Sensor to measure the exact RGB and infrared values of ambient light and objects, resulting in colors that are truer to nature.
Manual Mode to give users fine control over every detail of a shot, including shutter speed, ISO, exposure and white balance.
Gesture Interval Shot improves on the original Gesture Shot by increasing the chance of getting that perfect shot even under challenging conditions.
Prices and details of availability will be announced locally at the time of launch.

Key Specifications:

Chipset: Qualcomm Snapdragon™ 615 Processor
Display: 5.2-inch Full HD IPS LCD (1920 x 1080, 423ppi)
Memory: 8GB eMMC ROM / 1.5GB RAM
Camera: Rear 8MP LDAF (13MP in Latin America) / Front 5MP
Battery: 2,300mAh (removable)
Operating System: Android 5.1.1 Lollipop
Size: 142.7 x 72.6 x 9.85mm
Weight: 139g
Network: 4G LTE / HSPA+ 42.2Mbps (3G)
Connectivity: Wi-Fi 802.11 b, g, n / Bluetooth 4.1 / NFC / A-GPS / Glonass / USB 2.0
Colors: Metallic Silver / Ceramic White / Shiny Gold
Other: In-Cell Touch / Color Spectrum Sensor / Gesture Interval Shot / Full HD 1080p Video

# # #