As we keep getting deeper into 2015, more flagship devices are being released by all of the big OEM players, and soon, folks will be able to grab the G4 from LG. Even though we don't have an official date from the company yet, we were fortunate enough to grab a review unit from LG while attending the unveiling event in New York City and have spent the last couple of weeks testing out its every feature, to see if it can compete with the likes of HTC and Samsung.
The G4 has stiff competition in 2015, mainly from Samsung and its new Galaxy S6 and Galaxy S6 Edge devices. The S6 and S6 Edge have been met with overwhelmingly positive reviews, stating its camera and display can't be beat, but after spending almost two weeks with this phone, it is quite apparent that the G4 can easily carve out a space for itself in the ever-changing Android ecosystem.
This is our LG G4 review.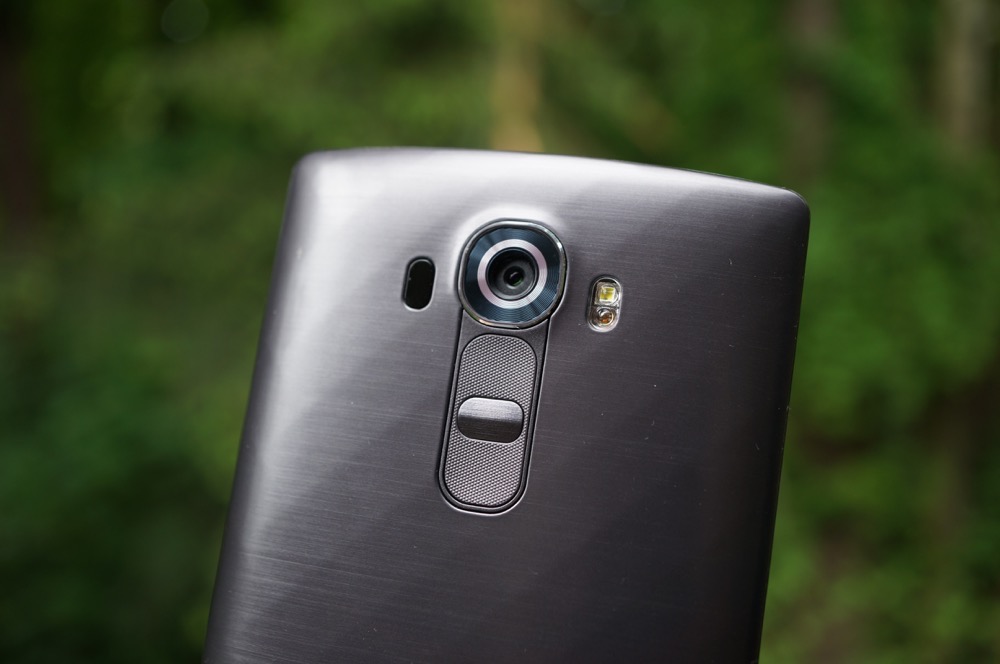 The Good
---
Specs
The LG G4 features a 5.5″ QHD Quantum IPS display, Qualcomm-made Snapdragon 808 processor, 3GB of RAM, 32GB of onboard storage, microSD slot with support up to 2TB of storage, 3,000mAh removable battery, NFC, 16MP rear-facing camera with OIS and laser auto focus, 8MP front-facing camera with gesture controls, Quick Charge 2.0 technology, optional wireless charging, and Android 5.1.
On paper, the G4 is a beast. And off paper, the G4 performs exceptionally well, which should be no surprise. Flagship phones like this should all operate and perform smoothly these days, with insanely powered processors and plenty of RAM to keep Android chugging along nicely. There were some questions surrounding LG's choice of the Snapdragon 808 over the controversial 810, but the 808 is flagship level on its own and shouldn't cause any concern for potential buyers.
In comparison to the G3 from last year, LG stepped up the device in all major categories, bringing a better display, improved processor, and vastly updated camera tech. All in all, LG spared little expense when looking to create a successor to last year's flagship.
Display
Being a very large portion of the device, the display used on the G4 is very important, and when you consider the effort LG put into last year's G3 display, which unfortunately fell short in a few categories, the G4 is a major step in the right direction to correct issues buyers had last year. The G3 was somewhat plagued by colors that didn't pop, weak contrast, poor viewing angles, and blacks that never really looked all that black. The G4 features a 5.5″ QHD Quantum IPS display, with a resolution of 2560 x 1440, 120% color gamut, 50% increase in contrast, and 30% bump in brightness. When I first saw the G4's display, my eyes could instantly tell this display was better than last year's, as it was apparent colors were more deeply saturated, allowing for a more immersive viewing experience. Thanks to a few preloaded videos on the G4, my eye's initial beliefs were confirmed.
Below, there is a photo of the G4 sitting directly next to last year's G3, and a few other high-end phones. On the G3, the white features a yellowish tint, while the G4 has a mostly cooler, white display. When viewing photos and watching videos, these things are noticeable, at least to my eyes. Of course, with such a high resolution, pixels won't be an issue for your eyes, unless you wear a crazy prescription of glasses.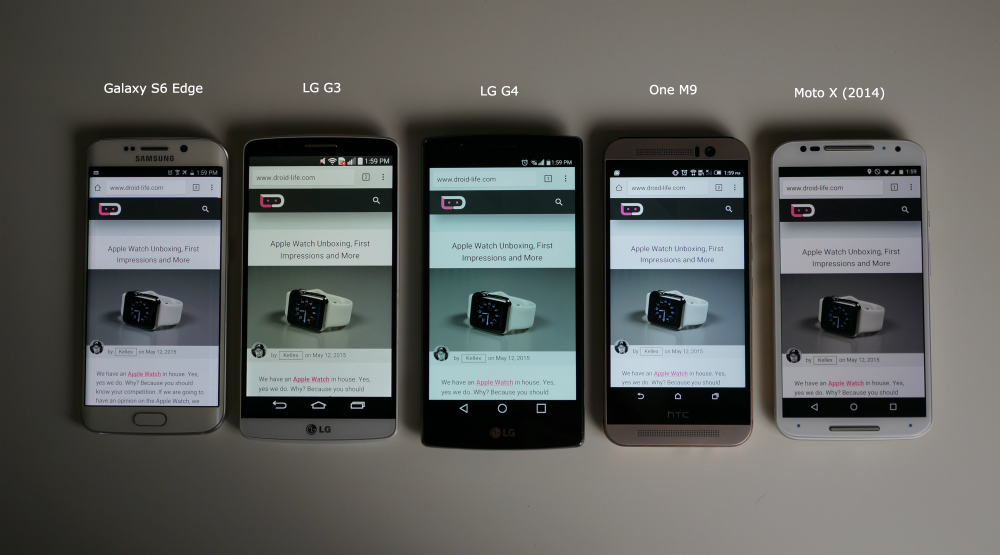 On the subjective side of things, this 5.5″ display seems to fit my hand rather well. Although, I don't think I could go any bigger, but that's just me. A display size of 5.5″ is great for viewing videos and snapping photos, while also still having enough room in your pocket for you to reach your hand in to grab the device. If you own the G3 and are thinking about upgrading to the G4, you will be happy that you did. On the other hand, if you were trying to choose between the Galaxy S6 and G4, that decision may be rather tough. The 5.1″ QHD Super AMOLED found on the Galaxy S6 is extremely bright and poppy, lending plenty of crispness to videos and photos, along with much more accurate colors. To me, it really would come down to design of the phones, and if you need expandable storage. But side by side, your own eyes may not be able to tell to much of the difference between the two.
Macros for fun.
Performance
If you have been following the processor news surrounding 2015 flagship devices, you will know that LG's inclusion of the Snapdragon 80 and not the Snapdragon 810 is kind of a big deal, but slightly blown out of proportion. As an average end user, you won't notice much, if any differences performance wise between the 808 versus the 810. Each can handle multitasking and web browsing just fine, while also allowing you to shoot UHD video and view 2K video. They are both high-end processors, that will no doubt handle anything you can throw at them. So for LG to opt to use the Snapdragon 808, I don't believe it fuels the conspiracy that something is majorly wrong with the Snapdragon 810. Qualcomm even said that LG chose the 808 long ago, before there were rumors of overheating issues with the 810.
With that being said, during my time with the G4, I was rather happy with how snappy the device was, breezing through apps and streaming videos from the web. When switching between the camera app and Chrome, there is very little delay, and that is a good sign to me. When inside of a game and hitting the Home button, you are directed right to the home screen, with no signs of "jank" or lag. As a smartphone owner, that's all I need. I want a quick phone, with no glitches. And frankly, that's what I got with the G4.
Camera 
The camera found in the G4 is a very important aspect of the device, as LG highlighted it predominantly at its unveiling event. It is a 16MP shooter with a f/1.8 lens that features optical image stabilization (OIS), as well as laser auto focus and phase detection. Now, considering this is a smartphone we are talking about, the camera is incredible. In a recent shootout we did between the G4 and Galaxy S6, the G4 was not only on par with the Galaxy S6, but even beat it out in a few scenarios. In low lighting, I was blown away with the accuracy, detail, and light the G4 was able to bring in, especially at night time. Again, for a smartphone, most shots that it is capable of are very impressive.
Making it a true friend to photography buffs is the Manual Mode. This allows users to tweak individual settings within a shot, such as ISO, white balance, manual focus, and even shutter speed. Shutter speed options have yet to be available on many high-end Android devices, including any from Samsung. With this feature, you can capture light trail shots, such as you would see from experienced professional photographers. Thankfully, the Auto mode on the device is also very good, leaving even poorly experienced photographers with great shots.
Ranking the G4's features from best to worst, the camera would easily be #1 on my list as its greatest achievement.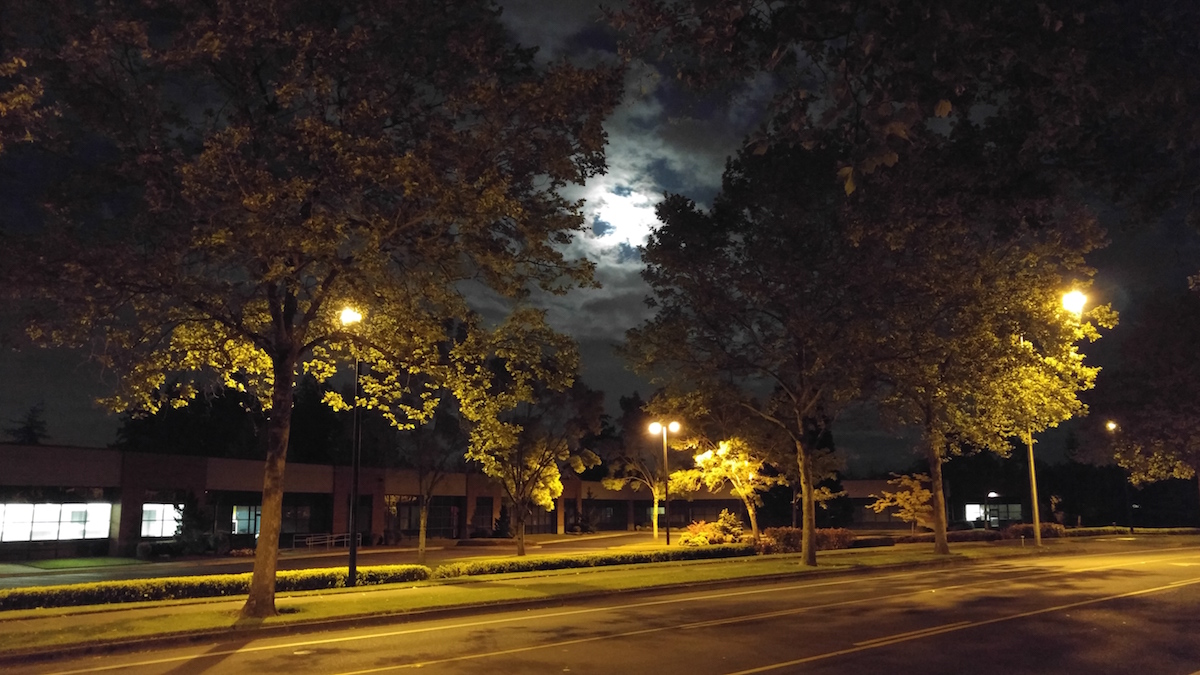 Full Resolution: 1 | 2 | 3 | 4 | 5 | 6 | 7 | 8 | 9 | 10
Battery Life 
Before using the G4 for this review, I was using the Galaxy S6 Edge from Samsung. As detailed in that review, the battery life on the S6 Edge was roughly average to poor. On the G4, battery life seems much more stable, which is a blessing for someone like me. I don't enjoy charging my phone twice a day. Charging the S6 a couple of times per day seems a bit extreme, considering what year it is. Hasn't battery tech advanced enough yet to where I don't need to charge my device constantly? Apparently not. Regardless of all that, the G4 lasted me a solid day to day and a half whenever I pulled it off of the charger. Given I have a habit of always plugging my phone in at night, there was a few nights that I didn't need to. I'd go to bed around 11:30pm with about 40% left, so in my opinion, this was phenomenal.
Unlike other people, I don't use my phone as much as you would think, since I am usually sitting in front of a computer screen for 10 hours a day. But, I do play games, watch YouTube videos, and mess around with apps quite frequently on my device. Needless to say, I was impressed with the LG G4's battery life, especially when compared to the Galaxy S6 and One M9. As you will see in the screenshots below, I averaged over 2 hours of screen on time while using mostly LTE.
And take note, the 3,000mAh battery found on the G4 is removable. *OMG*
This phone also supports Quick Charge 2.0, but more on that in a minute.
Expandable Storage and Removable Battery
Since Samsung decided to give up on throwing in expandable storage and a removable battery, we have to give credit to LG for sticking with it. These are the things Android power users want. Already coming preloaded with 32GB of onboard storage, the ability to throw in up to 2TB (yes, terabytes) of storage is great for folks who plan on capturing a ton of RAW photos and placing their entire music library on their device. So, yes, the more storage, the better.
While I personally don't have the exact need or want to replace my battery to swap in a new one whenever I am low, you can't knock the fact that it may be useful. For example, if you are going on a camping trip or something, all you need is a few extra batteries with you, instead of praying your campground has a outlet or carrying a car adapter with you. There are countless scenarios where a removable battery could be useful, so since it's there, it's great.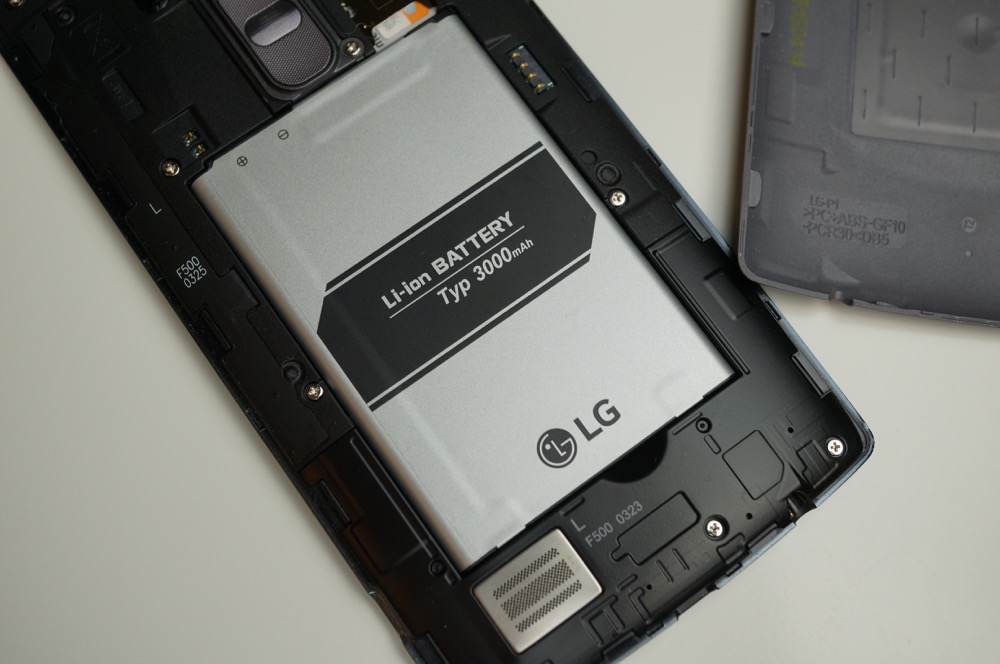 Build Quality and Design
Unlike the all-metal build of the One M9 and glassy front and backside of the Galaxy S6, LG stuck with plastic on this particular model of the G4. No, it's not super premium, but you know what, it works. Even though the G4 in my possession is mostly plastic, besides the large piece of glass protecting the display on front, the device does feel rather great while in-hand. Thanks to the slight curve to it, the G4, with its broad size, fits quite well in my hand. Coming from the Galaxy S6, that feels pretty small when compared to the One M9, the G4 doesn't feel all that much bigger.
Just like the G2 and G3, LG has brought back the rear-facing buttons, allowing the sides of the phone to be quite thin. Personally, I still enjoy this setup, but others may not enjoy it as much. It takes time to get used to, but after a while, having rear-facing buttons is pretty nice. When the phone is in my pocket and I have headphones attached to it, I can press on the buttons from outside of my pocket, controlling the volume. And even though the buttons are on the backside, I don't think I have ever accidentally pressed a button that I did not mean to.
Now, beyond the device I have, LG is offering G4 models with leather backs, which I did have a chance to play with during my time in NYC. They look great. At first, I assumed LG would not be able to compete with the quality of leather Motorola uses on the Moto X, but actually, the leather felt pretty good. The actual backside is still plastic, with a leather skin placed directly on top. Again, it does not exactly come off as the most premium thing ever, but it's better than boring ol' plastic, right? LG even has a ton of color options for the leather, including Red, Shale, Blue, and Black. If I had my preference, I would have gone leather all day everyday, but I was given a plastic model. Oh well.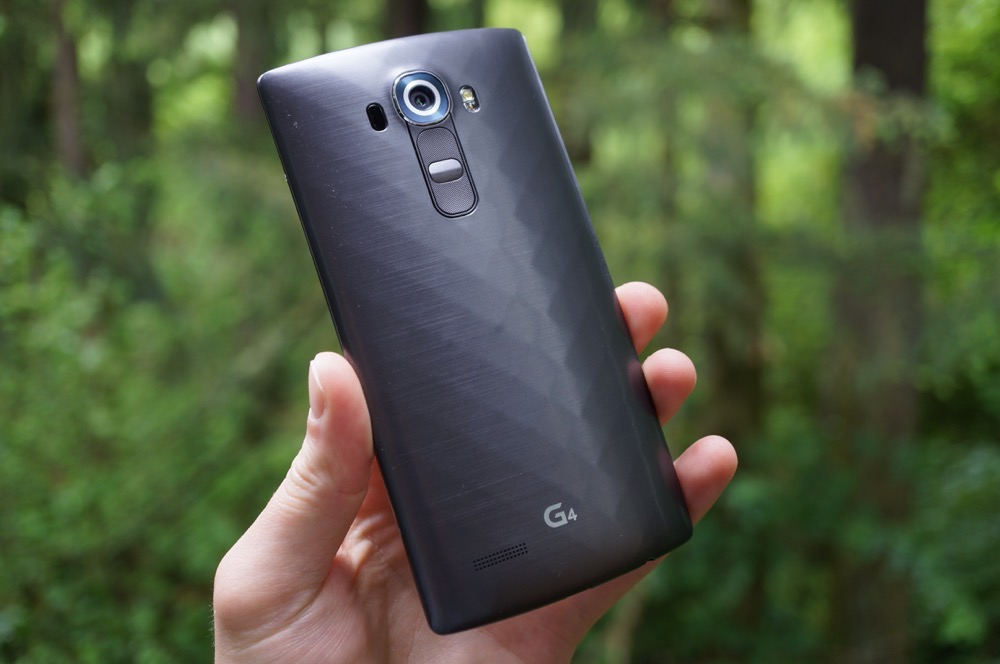 Quick Charge 2.0 and Wireless Charging
At first, Quick Charge 2.0, a Qualcomm technology, was not supported on the G4. We know this because LG told us so. Now, still weeks away from its launch, it is suddenly supported, which apparently even took LG by surprise. The addition of Quick Charge 2.0 is a major plus for buyers, as this technology speeds up the charging of the devices battery, meaning you don't need to have it plugged up to the wall forever. In addition, the device features support for wireless charging, which is another bonus for anyone who happens own a Qi wireless charger. Just keep in mind that you will have to buy a separate wireless charging back to enable it.
Availability
We still don't have exact pricing or availability for the G4, but you can bet to see it on all major carriers throughout the globe. My guess is that it will be priced at around $199 on a two-year contract, with an off-contract price of anywhere from $500 to $650. Given that the device is still just plastic, LG can't go charging a premium for it, like Samsung does on the Galaxy S6. Most US carriers said that the device should launch near the end of May or early June. Once we have official and exact details, this section will be updated.
Somewhere in the Middle
---
Software 
When I think of LG's UX software, there are a few words that come to mind – bland, boring, and uninspired. UX 4.0, which comes preloaded on the G4, runs on top of Android 5.1. Interestingly enough, on the software side, it does not appear LG put as much work into the software this year as they did the display and camera found in the phone. It's not that this is a bad thing, but since this device is constantly being compared to the Galaxy S6, it's hard to let it slide. Not only did Samsung upgrade the camera and display tech found in its latest flagship, but they completely reworked TouchWiz, making it actually not so bad to use.
When I use the G4, I feel as if I am still using a G3, as the software on both devices are insanely similar. The colors and basic UI are all the same, which at times, can lead to a pretty boring user experience. However, even though the UI doesn't pop and amaze, it's not necessarily bad.
LG did load up UX 4.0 with all of your favorite software additions, such as Q-Slide and Dual Window. However, Dual Window is not all that awesome when compared to Samsung's MultiWindow, but at the same time, Dual Window works perfectly fine. You can have two apps open at the same time, and thankfully, LG does not limit which apps are supported by this feature. During my testing time, I did not find myself needing any of LG's software features, but that's not too surprising, as I don't use any of Samsung's either.
Smart Bulletin, which is pinned to your home screen upon first boot up, was the first thing I disabled. It holds LG Health stats, your Calendar events, a music widget, and QRemote access. Again, these features are not something I ever use, but I know for a fact that many LG fans love QRemote, so don't worry, it's there.
To sum up the software, I wish LG would have infused more Material Design elements into the overall look. Sure, the Messaging app has a floating action button, but that's not enough for hardcore Android fans like me. It's your basic, run of the mill Android skin, with not a lot going on.
The Not-so-Good
---
Lollipop Notifications
On LG devices that run Lollipop, the company seems to have broken expandable notifications. This same issue was documented in our G Flex 2 review. When you have a notification, such as Gmail or Twitter, they are usually expandable for viewing. On LG devices, however, they are not. On the lock screen, they work just fine. You can expand, compact, and swipe away. Just as it should be. But when your phone is unlocked and you pull down your notification shade, you cannot interact with the notifications. You either swipe away or click on them. Since this is not the way Lollipop was made to work, it's a big time annoyance coming from any phone that works properly. Hopefully LG addresses this issue in a future update.
No Fingerprint Sensor or Heart Rate Monitor
Sorry to compare this device once again to the Galaxy S6 from Samsung, but I felt it necessary. Samsung nailed it with fingerprint and heart rate tech in the Galaxy S6 this year, but LG didn't even try. Why didn't they try? Well, they never have, besides having heart rate monitors in their smartwatches. With other major smartphones releasing with fingerprint scanners (iPhone 6, Galaxy S6, One M9+), it might have been nice to see LG give it a whirl. In overseas markets, HTC is trying a fingerprint sensor on the One M9+, but since that phone is not dropping here in the US, it matters very little. Using the Galaxy S6 fingerprint scanner allows for added security, but doesn't add an annoying step to unlocking your phone. It's rather seamless. The G4's design does not leave many places to leave a dedicated fingerprint sensor, but it would not surprise me if we saw next year's flagship from LG feature one or both of these technologies built right into the phone.
Video
---
LG G4 Hands-on and Impressions
[responsive_vid vid_url="uKfAfLK17Ug"]
LG G4 vs. Galaxy S6 Edge vs. One M9
[responsive_vid]
Gallery
---
Verdict
---
The LG G4 is a fantastic device, and in my eyes, has no major flaws that should turn away any potential buyers. It is 2015 and there are a ton of great phones on the market, so while Samsung may have brought the "Wow!" factor in the Galaxy S6 and S6 Edge, LG stepped up their own game, bringing a true competitor to the table.
The way I see it, the G4 and Galaxy S6 comparison is purely subjective. Whichever device you think looks best, you should probably get. They will each prove worthy of your daily needs. They have excellent cameras, fantastic looks, and awesome displays. Doesn't get much better than that these days. And should you decide to choose the G4, you get the added bonus of expandable storage and a removable battery, if you care about that sort of thing.