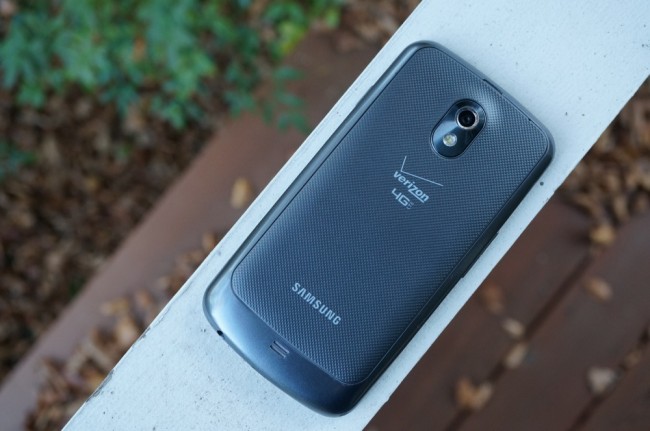 Can you believe that it has been almost two years since Verizon partnered up with Google to release the Galaxy Nexus and Motorola to re-vive the RAZR line? That period of time in late 2011 was easily one of the most exciting in the history of this site and Android in general. For months, we talked about both (some Rezound talk too), with the Galaxy Nexus (or G-Nex as we dubbed it) eventually becoming the phone of choice for many who were upgrading from the original DROID, thanks to stock Android, the "Nexus" brand attached to it, and the hope that updates would be often and timely. But that doesn't mean that the RAZR (MAXX in particular) wasn't equally as popular. Verizon threw everything they had at these new DROID phones, showing off their kevlar, new version of Blur, and massive battery life.
But now that we are two years out from all of that hypebeasting, we know that there are some upgrades on the horizon. If you purchased any phone during the end of 2011, you are likely due. With unlimited data being taken away and unattractive tiered or shared plans taking their place, you have a big choice to make. Do you take an upgrade and lose your unlimited data (could try this trick to keep it)? Do you buy at full retail to avoid a contract and keep your current plan? Or do you pack up and leave Verizon for more open pastures? 
There are more than a few amazing phones out there to be had, most of which we have reviewed. The Moto X is probably our in-house favorite of the moment, but the G2 and Galaxy Note 3 are easily as good. The Galaxy S4 is still one of the top three or four phones of the year, plus the HTC One and new DROID family are no slouches. I'm not sure that you can make a bad decision on a phone at this point.
But what if you want the new Nexus? Well, you would have to leave Verizon in order to use it. But if you leave Verizon, where do you go? Prepaid? AT&T or T-Mobile (we wouldn't recommend Sprint)? We'll have a post this week that details some of your prepaid options, including a few of the new ones like Aio.
We have had a number of readers ask for our opinions on all of this, but truthfully, we think the community as a whole can help you make a decision much better than we as a few individuals can. So what we'd like to do is have you take to the comments and tell us what your plan is if you have an upgrade on the horizon. Are you sticking with Big Red (or your current carrier)? If so, are you using an upgrade or buying at full retail? Which phone are you targeting? Are you leaving for another carrier? If so, which one? Going prepaid? Going Nexus? Why? We want it all.

Loading ...