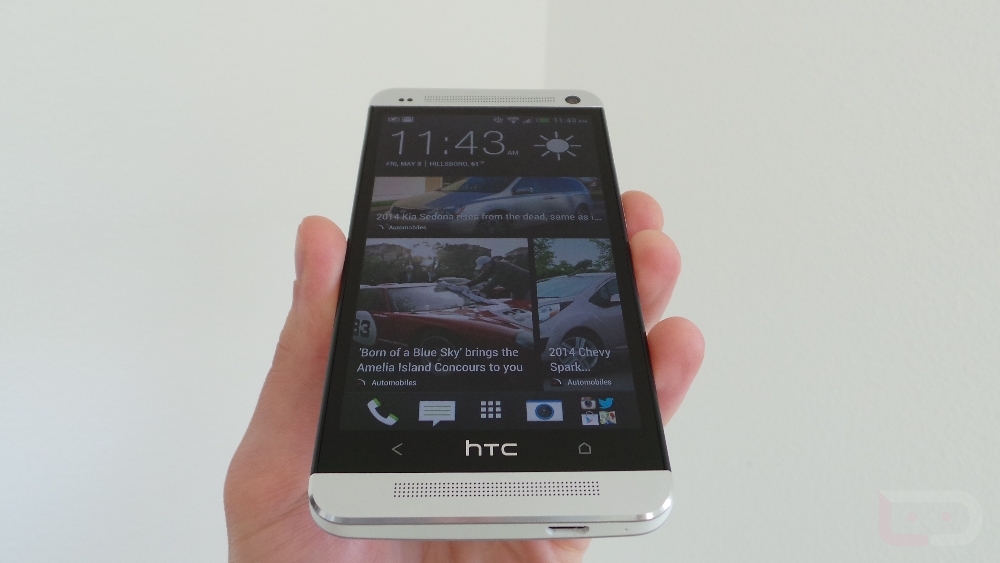 Our previous review of the HTC One was an international model, running on AT&T's network. We have now had an official U.S. model running on Sprint for the past week, so we felt it appropriate to go back and basically summarize our opinions for this device. We also felt it necessary to give a second opinion on it, since you know that no two persons are truly alike. It's time for Tato's take on the HTC One.
Before we begin, I should point out that the one downfall to this device is the fact that I don't live in an area supported by Sprint's 4G LTE, so the device is rather handicapped in that regard. Nevertheless, if you are still on the fence about picking up HTC's 2013 flagship over any other device, read on. 
The Good
Hardware 
When looking at the device's specs on paper, they definitely stand out in your average crowd of devices. The One features a 4.7″ 1080p display with 468ppi, a Qualcomm Snapdragon 600 quad-core processor, 2GB of RAM, 2,300mAh non-removable battery, 4G LTE connectivity (where supported), an IR blaster for use as a remote, and comes packed with the future standard of WiFi, 802.11ac. Each one of these specs is packed inside a single piece of aluminum casing that gives off a smooth and hardened feel when handled. Possibly tied for the top spot with the One X, this is the nicest Android phone I have ever touched. It gives off just the right amount of weight, not so much to where you would call it heavy, but the perfect amount to know the device is solid and well constructed.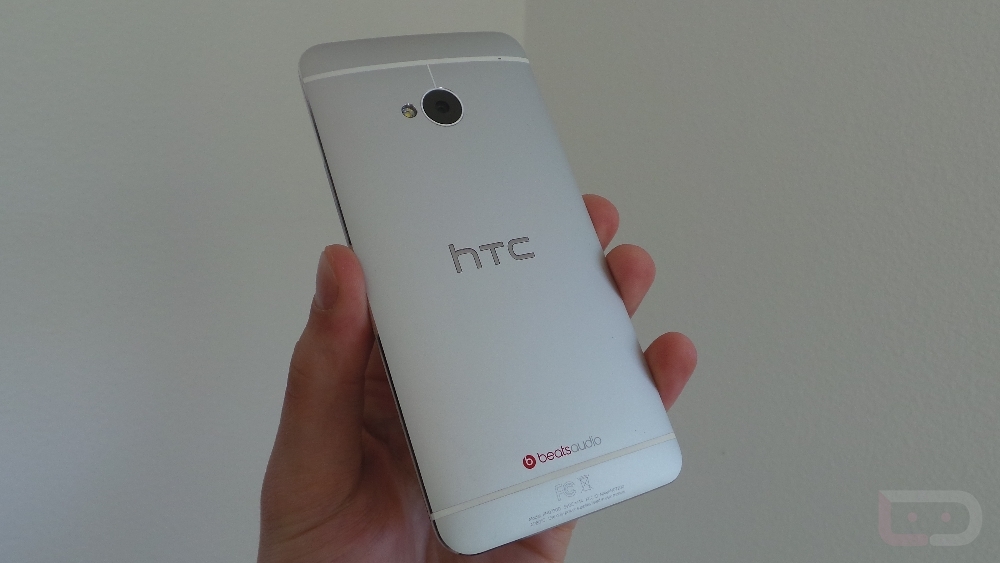 Camera 
The camera on the HTC One has been the source of many questions, given that it runs a single 4MP sensor. How could HTC put a lowly 4MP camera in their 2013 flagship against Samsung's 13MP monster? In short without getting all scientific (since I know little about real cameras), it actually works well for this device and in the right circumstances, it works extremely well. When on a stroll through the park or inside the house, the One produces very good quality pictures, full of detail and crisp lines. You can tell that the Ultrapixel does let in good amounts of light, but it never makes a photo turn out bad by any means. The one true downside I noticed with the One's camera is that if you zoom in beyond 45% or more, your picture will come out looking blurred and nasty. To sum up the camera, if you upload photos to Facebook and Instagram on a regular basis, it will treat you just fine.
Click each image for full resolution.
BoomSound 
If there was one feature that I showed off about this phone the most, it was BoomSound. The front facing speakers on this device sound fantastic with any type of music I played through them. I'm more of a rock/metal kind of guy and they had no issues balancing the right amount of highs and lows. While playing more bass-heavy tunes, the sounds were handled just fine and it was actually a pleasure to listen to music through. To say your phone has amazing external speakers is almost unheard of, so having BoomSound is a major advantage for anyone that loves watching media on their device or listening to music. Kellen mentioned in his review that we have never talked about the speaker experience on a phone before and that should give everyone a clue just how highly we think of them.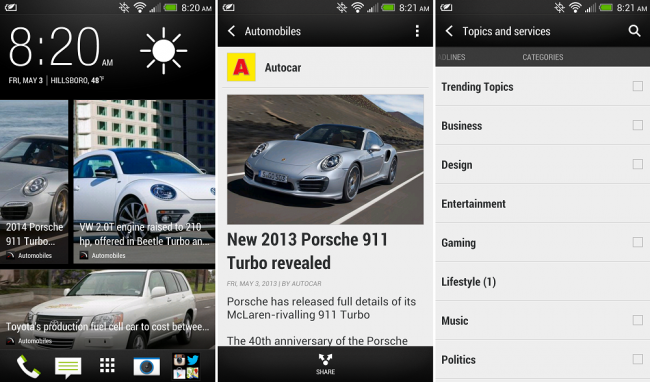 BlinkFeed
Kellen mostly avoided talking about BlinkFeed in his review, given that he didn't use it all that much (until he changed his mind recently). The thing is, like he mentions, HTC sort of forces you into using it, as it is a part of your homescreen. There is no disabling it. So, I placed some basic feeds in there from car blogs and science blogs, and I actually found it somewhat useful. What I do like about it is that I am a very visual guy, so when I see the big and bright pretty pictures, I'm able to simply click on them and be taken to the story. It's a no fuss experience. Plus, since you can add calendar events and even Twitter feeds, it's just a simple way of staying up-to-date on everything that is going on.
The Not-so-Good
Carrier 
The HTC One that I have is on Sprint's network and where I live, Sprint is pretty poor in terms of data speeds and mobile coverage. Like, really poor. Their service is so inconsistent that when I take my phone out with me, I have no idea if I'm going to a mobile dead zone when I leave my house. For example, I was with a friend at a restaurant in the middle of town and I couldn't even send out a tweet. The phone showed I had 3/4 bars full of "3G" service, yet I couldn't even send a tweet. When your device is rendered useless because of the network it's on, that is sort of inexcusable for me. If Sprint has good coverage in your area, then hopefully your experience will differ greatly from mine. I noticed that when the device showed it was on "4G," it worked just fine, but when on "3G" don't plan on doing any streaming, Tweeting, or Facebook'ing.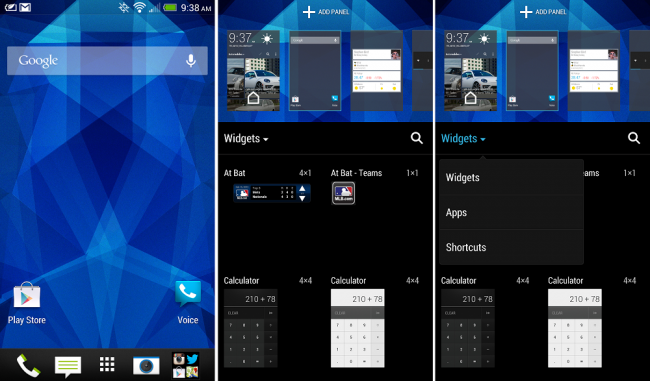 Parts of Sense 5 
While the overall look of the Sense UI has improved greatly over the years, there are some parts of Sense 5 that are just awful. On stock Android, it takes just a single click to access the option if you want to choose a wallpaper, but on here, the option is hidden inside the settings menu. You have to drag the notification bar down, hit settings, find Personalize, hit wallpaper, then you can choose what you want to do. If you long press the homescreen on Sense 5, you can change widgets, add a homescreen, add shortcuts, but not even change the wallpaper. Why is that? It just seems overly complicated and unnecessary. To add to my frustrations with Sense, another key feature of Jelly Bean, expandable notifications, is not done properly.
In stock Android, your top notification tends to always be expanded while the older ones collapse automatically. With Sense 5, they are always collapsed and never auto expand, forcing you to always two-finger swipe down on them. Unfortunately, the gesture isn't all that smooth and I sometimes have to swipe three times for it to work. As Kellen put it, "dealing with notifications went from being an amazing new experience, to completely painful."
Buttons 
Navigation on the HTC One is sort of funky and to be honest, I couldn't even find the recent apps function until just a couple of days ago. You access features with different long presses and double taps which is just crazy in my opinion. You long press the home button to access Google Now and you double tap home to bring up recent apps. And of course, that huge HTC logo doesn't do anything at all. I am all for OEMs differentiating themselves from the competition, but it would be nice to soon have a standard from Google that says manufacturers must use on-screen buttons. That would be nice.
Device Gallery
[nggallery id=78]
Verdict
I believe it was on this week's Droid Life Show when I said the HTC One is the – Best. Smartphone. Ever. I think a part of me truly does feel that way, but at the same time there a few things I would have changed. Stop making Sense so confusing, throw in a beefy 8MP or 13MP camera without the Ultrapixel marketing gimmickry, and get it onto Verizon's network. At the end of the day, this is currently my favorite Android smartphone of all time, so that does count for something. It is an absolute dream to feel in the hands and the device is extremely pleasing to look at. It's the ultimate sensory-pleasing package of a phone. If you are shopping for a new Android phone, you have to check out the One from HTC.
To get your full review dose, check out Kellen's review here.