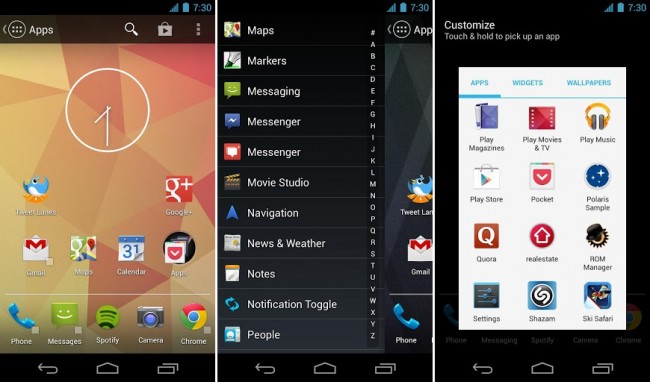 Today, an update was pushed out for Action Launcher, one of the newer names in 3rd party Android launcher apps. Inside, users can now quickly add app/widget combos straight to a homescreen from the drawer. Once an app is added, simply slide up on the icon and the widget populates the display. On top of that, users can now lock and unlock the desktop for editing giving you some added security. 
Along with new features, there is a list of bug fixes about one mile long which can be viewed here.
What's New:
Drag apps & widgets from the quickdrawer directly to a Home screen. This massively improves your customization workflow.
Lock/unlock desktop.
Shutters, a groundbreaking new feature that automatically puts widgets just a swipe away. (Note that due to Android API limitations, shutters require Android 4.1 or later)
Full tablet support.
Play Link ($3.99)