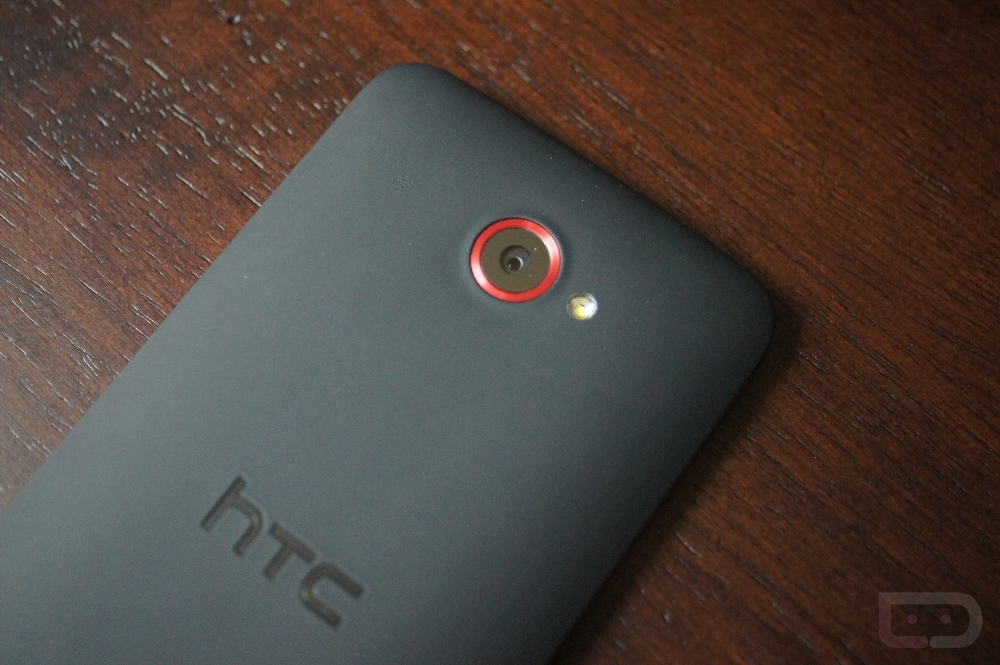 After we posted up our full review of the HTC DROID DNA, I was able to get a hold of a second device and take it for a spin of my own. Since it's such a major device for Verizon, I couldn't help but share some of my thoughts on it as well. This isn't a second review, but just a quick list of some things that stood out to me, both good and bad. 
Liking
Display:  The 5″ 1080p display on the DNA is the best in the business. As I mentioned during last week's DL Show, you have to see it to believe it. Looking at something as simple as an icon will probably blow your mind. The amount of detail, clarity, and correct color that the Super LCD 3 is able to produce is something to marvel at. We've posted up our standard macro shots from it (here too), something you should definitely check out.
Battery Life:  I was skeptical when first powering on the DNA. I thought, at 2020mAh, there is no way this battery is going to get me through a day. It has proven me wrong each day over the last week or so, easily powering me through days without having to worry about where the nearest power outlet is. On my first charge, I was at 14 hours off the charger and still had 14% left. It has only gotten better since.
Size:  Coming from the Galaxy Note 2, and deciding that it was far too large for my hands, I figured my opinion of the DNA would be similar. Thankfully, HTC managed to pack in a 5″ screen without making the body of the device enormous. In hand, it's large, but not overwhelming. When compared to a Galaxy S3 or Nexus 4, it's only a bit taller, but not wider.
Build:  I love the build quality of HTC phones. Dating back to the One X, HTC has been doing amazing things when it comes to materials and feel. With the soft-touch finish on the back of the DNA, along with the gentle curve to the backside, you can hold it effortlessly. It does grab fingerprints fairly easily, and is also prone to scratches, but overall, I'm a big fan.
Design:  This might be one of the sexiest phone designs ever. It's so simple, yet has enough complexity to keep you looking back for more. The red grills on the sides were unexpectedly beautiful. The cascading edges of the display not only look stunning from the side, but help make it so your finger never feels a sharp edge. Even the volume rocker and power switch have a spiraled metal design that helps with grip, while adding to the finish.
Price:  At $199, this phone is practically a steal. It sports the newest processor on the block, has 2GB RAM, Android 4.1, the best display in the business, and runs on Verizon's 4G LTE network. If this phone would have come out in 2011, Big Red would have tried to charge you $400 on-contract for it. To see it drop in at the old standard of $199, which is $100 less than the Galaxy Note 2, it'd be tough to pass it up.
Wireless Charging:  My life feels close to being complete now that it has wireless charging in it on a regular basis. The DNA, 8X, and Nexus 4 that are in my possession all have wireless charging built-in. I do not remember the last time I plugged in a phone to charge it. And on the DNA, that's a good thing, since HTC included a cover to the USB port which can be a bit of a nuisance.
Camera:  Dave wasn't all that big of a fan of the DNA camera in his review. I on the other hand, don't mind it. I wouldn't necessarily call it the best smartphone camera on Earth, but I found it to produce pretty decent images. It's not all that great in low-light or indoor situations, but with great outdoor light, I liked some of the results I saw. I'm also a fan of HTC's camera suite of software. You can quickly toggle cameras for selfies, change to filters if you'd like, snap 20 shots in seconds with burst mode, and record full 1080p video. I have some sample shots below (that have been resized). If you want to see sample 1080p video, check out my review of Falcon Pro which was filmed with the DNA.
Not Liking
Sense 4+:  I'm really not fan of Sense, whether it be 3.5 or 4.0 or 4+. It's a tired Android skin, desperately in need of a makeover. The keyboard is one of my least favorites from any Android skin, the fact that the notification bar background toggles from transparent to solid black depending on the screen drives me nuts, the calendar app won't show a weekly layout, you can't fully customize the lockscreen apps, and the Personalize menu needs to disappear forever with a much simpler option for changing wallpapers or sounds. I could go on and on with the little issues, but will instead just recommend that you grab a third party launcher and move on from most of Sense.
Hardware Navigation Buttons:  The hardware nav buttons on the DNA aren't the worst thing that's ever happened to a phone, but since developers are still building in the legacy menu to their apps, they are still an issue. And for whatever reason, HTC forgot to include the option for mapping the Recent Apps button to be a menu button. Too many times have I see the evil black bar with 3-dots in it.
Stuttering:  I don't know if I had something running in the background or if the DNA was begging for a reboot, but during gaming, I noticed the phone lagging on a number of occasions. You would think with the Snapdragon S4 Pro quad-core processor, Adreno 320 GPU, and 2GB of RAM that nothing would have the power to slow this bad boy down. Well, you would be wrong. I'd probably blame that more on HTC's Sense optimizations (or lack there of) than hardware, though. The rest of the UI had no issues.
Final Thoughts
Overall, I don't have many complaints about this phone. The few that I do, shouldn't be enough to deter anyone from considering the DNA. Again, the display is in a class of its own, the price is right, battery life seems stellar, and the rest of the specs and hardware should get you through at least a 2 year contract. There is a lot to like about this phone.