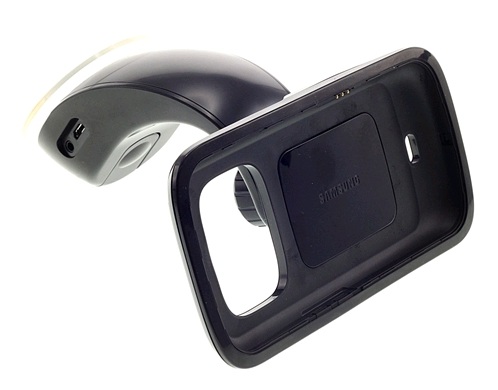 The line of accessories for the Galaxy Nexus has been nothing short of a disappointment. At the unveiling of the device, we were introduced to this fancy 3-pin connector on the side which would allow it to have all sorts of fun with accessories when docked. Unfortunately for anyone that actually owns the device, those accessories are either still being produced, were scrapped altogether, priced so ridiculously high that only idiot editors would buy them, or were made so cheaply that they couldn't even take advantage of said pin connectors.
Enter the amazing modder community that hangs out here at Droid Life. After growing impatient with the lack of a car dock that utilized his G-Nex to the fullest, one of our readers grew inspired by a previously featured DIY dock and decided to not only create one for himself, but help the community do something similar. How will he help all of us? Through an IndieGoGo project of course. 
From what we gather, his goal is to use the money made from backers of the project to purchase the parts needed at a bulk discount. From there, he will send out the kits and instructions for you to make car dock magic yourself. The process involves some handy work with a Dremel and a soldering iron, however, if that sounds like too much, you can donate more and this guy will build it all for you. If you are interested, watch hit up the source link below.
Via:  IndieGogo
Cheers Oliver and Curtis!