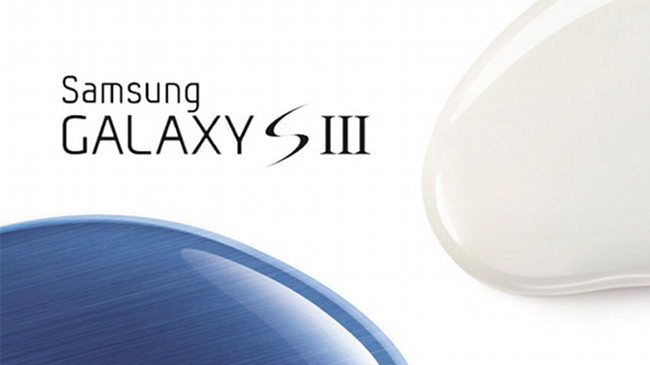 Can you believe it? Tomorrow is finally the day that everyone in the Android world has been waiting for. Samsung will unveil the Galaxy SIII or "next Galaxy" at 11AM Pacific. The event will be broadcast live via Facebook for you all to watch, but we plan to have a live blog around these parts as well, since this is the most anticipated tech device to launch in some time. The Galaxy Nexus was a big deal, but after seeing how many smartphones Samsung shipped in the last quarter, we aren't sure that it's fair to even compare the two. This is huge.
So what can we expect to see? After months of rumors and speculation, it will all be official tomorrow. That won't stop us from diving into it all one last time to make some predictions. Follow along below.  
Device Specs
We have a lot to go on here, but deciding which is right or wrong is the difficult part. Benchmarks, leaked videos and hands-on treatments have at least allowed us to get in the ballpark of what Samsung may show off on stage in the morning. My guess is that the phone will have a 4.7″ HD Super AMOLED Plus display (1280×720), 8MP camera, 2MP front camera, 2050mAh removable battery, 1.4GHz quad-core Exynos 4412 processor (1.5GHz dual-core Snapdragon S4 in the U.S.), 1GB of RAM, NFC, expandable storage, 16GB internal storage, and Ice Cream Sandwich with TouchWiz. Nothing in that necessarily reads like it will blow our minds, but I'm thinking the HD Super AMOLED Plus will be the big sell here on the spec front, along with the quad-core processor and some sort of new camera tech. The Galaxy S2 had one of the better cameras on any mobile phone, so part of me is expecting Samsung to up the game again with this phone.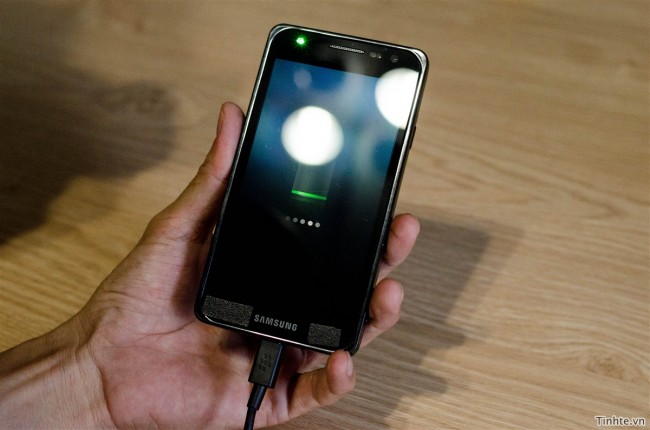 Look and Design (Hardware or on-screen keys?)
What will it look like? I'm putting money on it looking a lot like the Galaxy Nexus, but with a better display, a ceramic exterior (in blue or white), a notification light in the top left, and on-screen navigation keys. I know that plenty of leaked photos show physical home, back and menu hardware keys, but it makes no sense. Why would Samsung, who helped invent the on-screen keys for phones, revert back to hardware? Plus, the menu button has been killed in Ice Cream Sandwich, so including a hardware button for it would be flat out silly. Also, the only times we have seen the GT-I9300 (the rumored model number for it) in the wild with the screen on, has included on-screen keys.
Availability
When Samsung takes the stage tomorrow, we are expecting them to announce that a retail release will happen very soon. Sammie pushed back the announcement of this device to be closer to a shipping date, similarly to what Apple does. If they had announced the phone at MWC in February, it would have been months before it ever hit store shelves, possibly decreasing the buzz. They also want this phone to be tied to the Olympics in London since they are one of the major sponsors. For reference, the Olympics start on July 27, but there are plenty of related events that lead up to the opening ceremonies. I'm thinking late June for the device to arrive across the globe. And yep, you have to think that this will be a global launch, rather than a slow rollout from Korea to Europe to the States. Verizon is apparently already creating online pages for the device this early.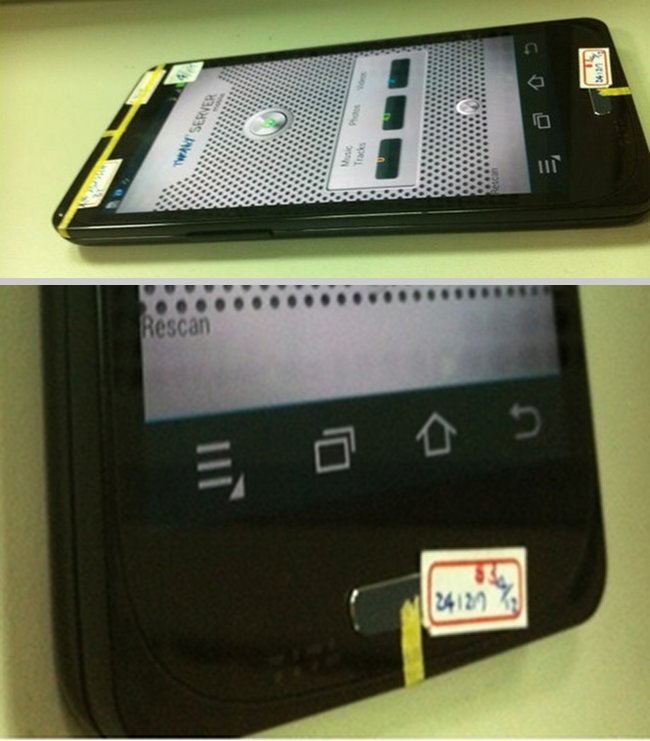 Verizon and U.S. Versions
Be surprised if the Verizon version has the quad-core Exynos 4412 inside. The U.S. version, just like what that UAProf said from this morning, will include the 1.5GHz dual-core Snapdragon S4 processor. This sounds disappointing, but the S4 is quite a beast and should help to provide better LTE battery life than any previous LTE device. One thing I hope they don't do is "DROID" brand it, but you just never know with Verizon. Big Red and other carriers apparently force their hand on every OEM in the business except Apple. It would be nice if Samsung told all carriers that this phone will be called the "Galaxy SIII" and that's it. No "Epic Touch" or "Skyrocket" or "DROID" crap attached to it. Not crossing fingers on that though. It's all about differentiating!
Wireless Charging
There was mention at one time that the phone would have the ability to wirelessly charge, but not through one of those Qi charging pads. Somehow, it would involve a charging module that could be placed on your desk that could charge your phone from up to a few meters away. This would be amazing if true.
Second Device as GT-I9800?
Any chance that Samsung unveils a second device tomorrow as the GT-I9800? One rumor from yesterday suggested that it will happen, but we know absolutely nothing about the 9800. Maybe it will end up being the SGS3 and everything we thought we knew, will all be false. Part of me hopes that's true. Come on Samsung, go crazy on us.
Be sure to head back here in the morning as we'll be covering every aspect of it that we can. Live stream here or here.
Those are my predictions.  Are you willing to make any bets on what we'll see? Speculate away – this is your last chance.
http://www.youtube.com/watch?v=8NnVU8R6mAU