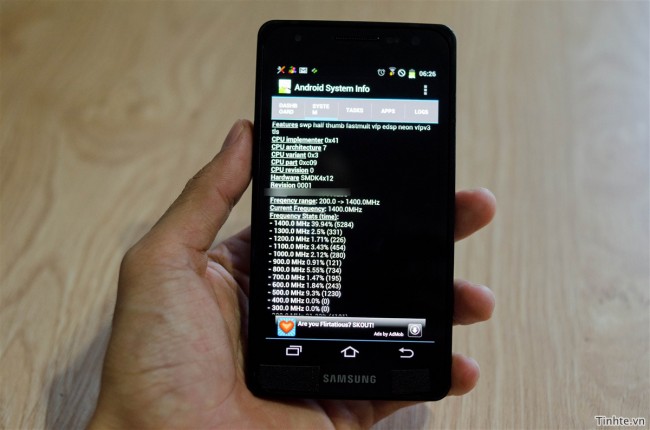 Oh, boy. So you remember the phone we were shaking our heads at just two days ago out of Brazil that was supposedly the Samsung Galaxy S3? That may have indeed been a "dummy" case for the device after all as a video in Vietnam depicts an identical phone that is said to actually be the "next Galaxy" or GT-I9300 (which we thought wasn't it, but may be after all). Since going up, the video and post by the Vietnamese site has been pulled, but thanks to this being the internet and all, people grabbed it before it was gone for good. 
What do we have? Well, they are under the impression that this is definitely not what the final hardware will be like and that it does have some form of protection around it as to not spoil the surprise come May 3 in London. But the insides, you can't really fake those. It appears as if the phone will rock a 1.4GHz quad-core processor (probably the Exynos 4412), 1GB of RAM, 8MP camera, Ice Cream Sandwich, TouchWiz, NFC, a 4.6″ 720p HD display (720×1184), expandable store (maybe), on-screen soft keys, and a 2050mAh battery.
The folks at Engadget reached out to Samsung for a comment and all they could get back was, "We will be able to tell you more at the 2012 Samsung Mobile Unpacked." Take that as you will. Enjoy the video below.
Cheers Sourabh and Sydney!