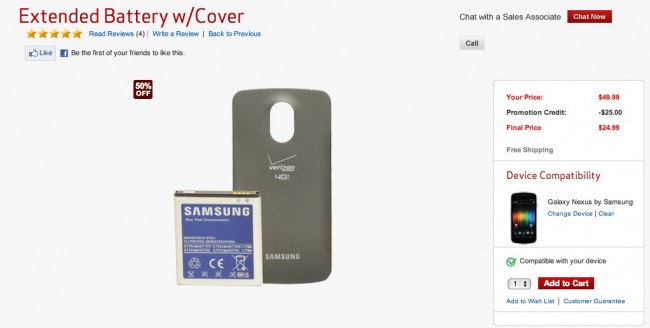 We noticed this afternoon that Verizon is still running the Galaxy Nexus extended battery half off deal. For $25, you can up your juice to 2100mAh, giving you at least another hour or so on top of the standard battery. It's not the 3800mAh beasts we have seen from third party accessory makers, but it also won't add a tank to the back of your phone. They had sold out for a bit, so for those that missed it the first time around, be sure to jump on this.
If you own other LTE devices, you may want to cruise around to see if your phone's extended battery is also on sale. I noticed that the DROID Bionic's was, but the Rezound's was not.
Buy.
______________________
Some of our best videos.