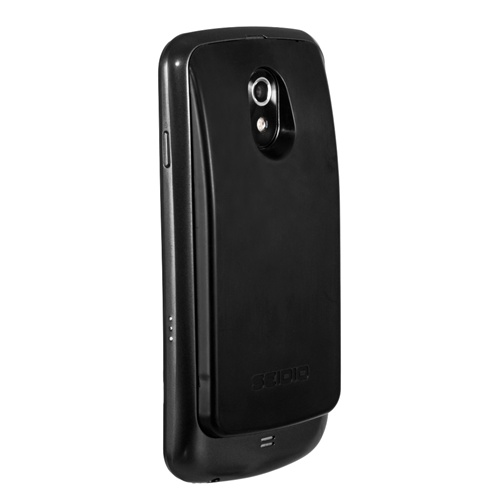 Did you happen to purchase one of Seidio's humongous 3800mAh extended batteries for your Galaxy Nexus? If you did, then you may have noticed that your Near Field Communication (NFC) abilities had been cut short. But now, Seidio has re-released the same battery, only with NFC power inside. For just $20, previous buyers of the first version of the tank battery can have the new version with NFC. Unfortunately, if you didn't buy the old one, this new one is going to run you a steep $75.
Thank you for your interest in our newest release: Innocell 3800mAh Extended Life Battery with NFC. If you have purchased our battery without NFC (near field communication) prior to February 29, 2012, you are eligible to purchase a new battery at a discounted rate.

1) For only $20 plus shipping and handling, we will send out another battery that has NFC built-into it. (This battery dimension has not changed and you can continue using your current battery door). Feel free to keep your current battery and use it as a spare. You will not need to return your original battery to us!
So, is $75 worth a few days of your phone not dying?
Via: Seidio
Cheers BaldyPal!