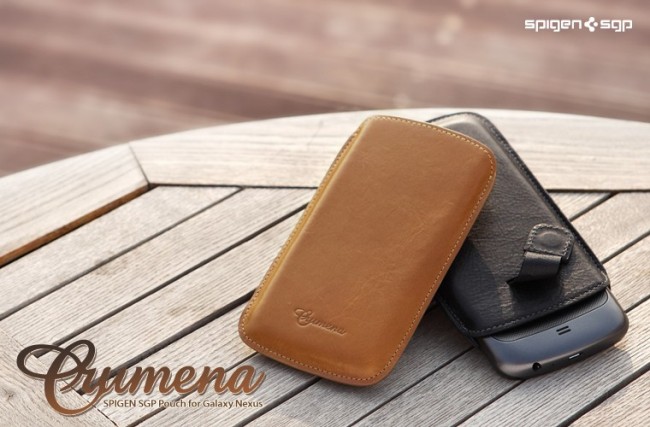 With two contests down for the day, we have one more that will empty our stash from Spigen SGP. We already handed out 5 Neo Hybrids and 5 Ultra Capsules for the Galaxy Nexus, so let's change things up a bit and give away the 2 leather Crumena pouches that are left.
These are genuine leather pouches of the highest quality. They will hug your device to keep it safe from dirt, scratches and the elements, but will still allow you to access your phone should a phone call or text come in. It's a different take on a "case," that's for sure. Ready to win one?
Update: We have our two winners. Thanks to everyone that entered!
ddevito – "My favorite is is the tasmanian devil, loved Looney Tunes as a kid!"
SuperChunk – "My favorite would have to be the Kangaroo because I've eaten one before."
Instructions:
1.  In the comments name as many animals as you can that have a pouch. Then pick a favorite.
2.  Tomorrow morning at 9AM Pacific, we will pick the two winners and contact them.
Don't forget to check out the Spigen store for more Nexus products.