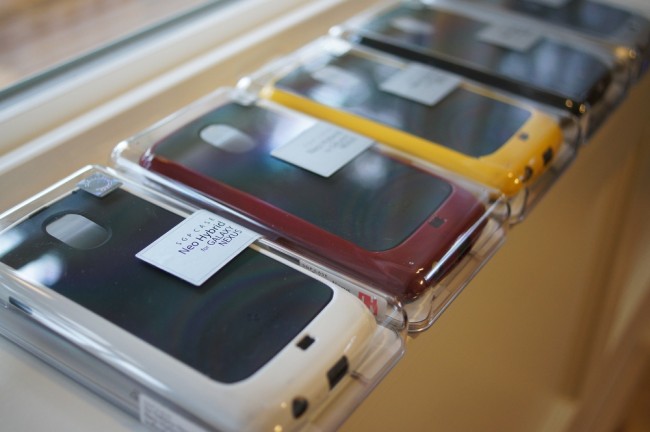 So we're a day late on the contest, but you will live, right? Since we are handing out 5 (five) of Spigen's Neo Hybrid Galaxy Nexus cases in the next two hours, I figured you'd forgive us.
The Neo Hybrid is the two part case (1 part silicone, 1 part polycarbonate) from Spigen that gives you the ultimate fit with a touch of protection on your Nexus without adding a ton of bulk. The two-tone color snazzes it up a bit too, in case you were looking for some added flair. You can read our full review of the case here.
We have all 5 of the colorways to give away:  white, red, yellow, black and silver. The silver one is the case I reviewed, but I promise it is still in excellent condition and may be the hottest of them all. Ready?  
Update: Winners picked on Twitter:
@SusanShambaugh
@xyrth
@k_freeman23
@C_flembot
@lapcon
Check your message inbox. Thanks to everyone who entered.
How to enter:
1.  Follow us on Twitter and tweet the following message:
Win cases for your Galaxy Nexus from @droid_life – only 2 hours to enter – http://goo.gl/N4IVF #android #contest
2.  At 12PM Pacific, we will choose our 5 winners and DM them on Twitter.
3.  The first winner gets to choose a color first, the 2nd winner gets to pick from what's left and so on.
Good luck! And stay tuned, we have 5 more cases to give away later this afternoon.
And be sure to head over to the Spigen website to check out all of their Nexus products.