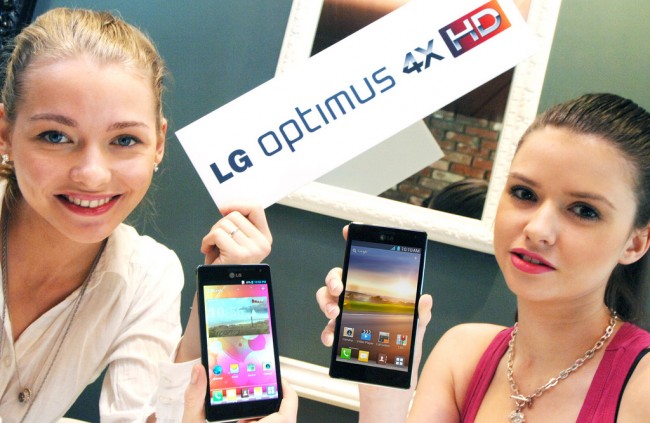 So much for one last surprise from LG at next week's Mobile World Congress. After announcing both the Optimus Vu and Optimus 3D Max, they went ahead and officially outed the Optimus 4X HD as well. The phone is everything that has been rumored so far, so let's recap quickly and then get to your thoughts.
The LG Optimus 4X HD will rock a 4.7″ IPS HD display, 1.5GHz quad-core Tegra 3 processor, 1GB of RAM, 8MP rear camera, 1.3MP front camera, 16GB internal storage, 2150mAh battery, and will run Ice Cream Sandwich. Not bad, right? And with the Tegra 3, don't automatically assume that this device will suffer from battery life issues either. As we have written a number of times now, the quad-core architecture that NVIDIA uses, includes a 5th companion core that they are calling "4-PLUS-1." This companion core allows the phone to idle and save battery during activities that do not need heavy processing. This device should exceed your battery life expectations.
The device will ship to Europe first some time in the 2nd quarter. U.S. rollout has not been announced, but if we go off of last year's similar device from LG, the Optimus 2X, T-Mobile was able to grab it and rename it the LG G2X. LG G4X HD this time around, anyone?
Sooooo, your thoughts? Being an LG device, does this interest you?
Full press release.