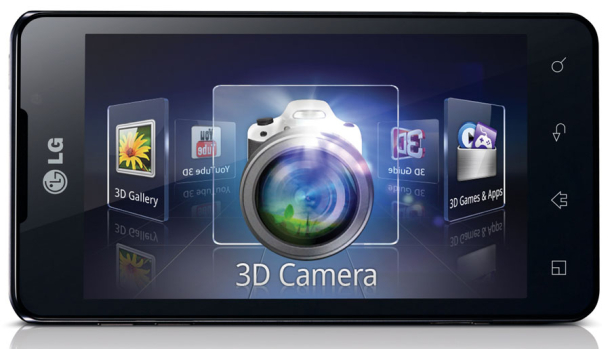 I know that sounds harsh, but why is LG still trying to sell 3D phones to the world? The HTC EVO 3D was by all means a flop, the original LG 3D phone dubbed the Thrill failed to impress anyone, and hell, even 3D TVs are looked at as being a joke for the most part yet here they are again in 2012 with another attempt. The LG Optimus 3D Max has been announced and will be available in Korea by March with rollout to the rest of the world happening some time thereafter.
The phone sports a 1.2GHz dual-core OMAP4430 processor (same as the RAZR), 4.3″ WVGA 3D display, 1GB of RAM, 8 GB internal storage, 5MP dual lens camera on the back, NFC, and a 1520mAh battery. It's HSPA+, so Verizon kiddies, you won't ever have to deal with this one.
On the 3D side of things, this phone boasts a brighter screen than its predecessor. It can also convert content to 3D (like Google Earth), is 9.6mm thick, and weighs very little. Nothing to blow your mind there.
Can you see yourself getting excited about 3D tech in a phone this year? I know that last year almost none of you were interested. Have your thoughts changed?
Full press release.