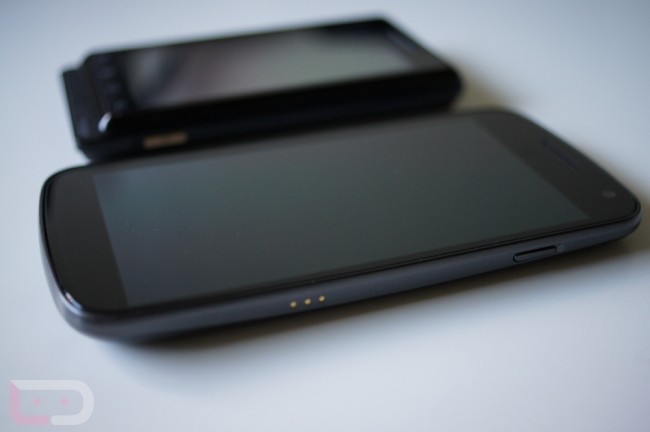 When one of our readers requested that we run a comparison of the original Motorola DROID to the brand new Samsung Galaxy Nexus, we thought, "What a fantastic idea." With the amount of people that have been hanging on to their OG for dear life with hopes that something of this magnitude would arrive, this is sure to help make the transition much easier. Or at the very least, show the world how far we have come in 2 short years. Remember when the DROID was about as top-of-the-line as you could get? Well folks, the Galaxy Nexus is where it's at now – we cannot wait for long time OG owners to experience next-gen technology like this. When Verizon does finally release it (end of next week looking better by the minute), we have a feeling that your mind will be blown. 
Just for fun, here is a comparison of specs: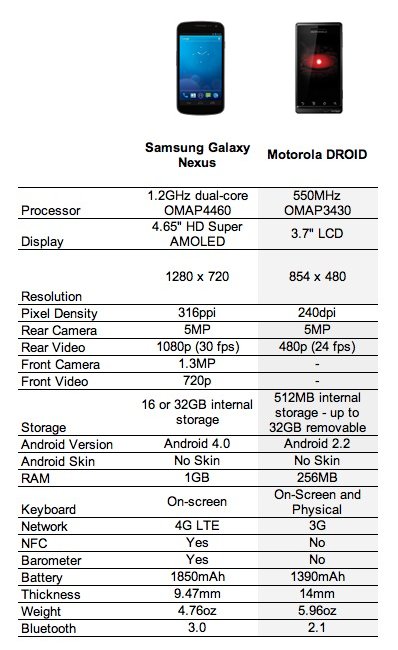 So what do have for differences? How about another inch added to the screen, about 70 extra pixels per inch, a front camera, full 1080p video recording, a dual-core processor clocked at over double the speed, quadruple the RAM, and 4G LTE. Talk about an evolution.
Gallery: