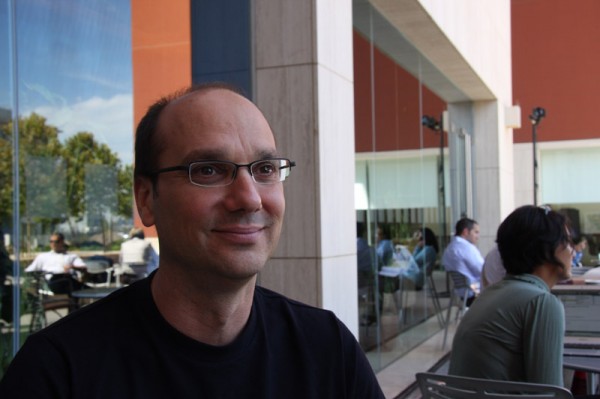 After Google and Samsung decided to postpone their CTIA event that was scheduled for today, the tech world has been impatiently waiting for word of a new date. Could the evening of October 18 be it? One of our sources has led us to believe that this is more than likely the day. Seems like a wacky idea, I know, so let us talk about the possibility.  
We know that All Things Digital has a conference in Hong Kong that starts on the 19th, featuring a name you may be familiar with – Andy Rubin. Samsung will be at the show as well. You may also remember Rubin on stage last year at All Things D's Dive Into Mobile event which was the first time we all got to see the Motorola XOOM and Honeycomb in action. Pair those few things together along with word from one of our sources, and I'd say you have found a very likely spot for an Ice Cream Sandwich and Galaxy Nexus unveiling.
Now onto timing of the event. While I don't know the exact time just yet, We are  I'm assuming that it will be a later afternoon/early evening unveiling on the 18th because Google wants to get it all out there before Rubin takes the stage to chat with Walt Mossberg at the conference (ICS the likely topic). And so you know, the afternoon/evening of the 18th is actually the morning of the 19th in Hong Kong. The AsiaD event itself gets going around 5PM in Hong Kong which would be 2AM in the states, so it seems highly unlikely that they would unveil at that hour. A special event that is separate from AsiaD is the scenario we have been led to believe. That all make sense?
Update:  We are hearing that the event will happen at 9AM on the 19th in Hong Kong which would be 6PM Pacific on the 18th in the U.S.
Update 2:  Engadget heard the exact same thing. Dammit Hong Kong.
The sad thing here is that this could mean that there won't be a U.S. event anymore. And on such short notice, it would be awfully tough for stateside media to book a last minute international flight like that. Then again, they planned to stream today's Unpacked event on Youtube, so they will likely do the same for this one. No matter what, you have to imagine that Google will do whatever they can to make this available to all.
And of course, this also happens to be the day that Motorola and Verizon plan to show off the new DROID RAZR. Got to love this business.