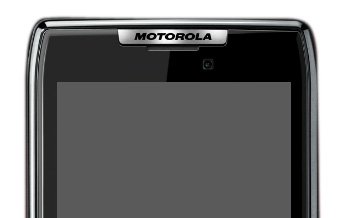 Faster. Thinner. Smarter. Stronger. 10.18.2011. If those clues from the video weren't enough to lead you to believe the DROID RAZR is up next and about to be announced by Motorola and Verizon, then maybe the actual razor cutting through things was.
Rumored all of the place in the last month and once known as the DROID HD, the RAZR marks the return of one of Moto's most successful brands only this time sporting Android. Rumored to have kevlar and Gorilla Glass as just a couple of its materials, we now know what "stronger" means. Thin we knew from the leaked shots of it back in early August. Faster we get from its 1.2GHz dual-core processor and 4G LTE connectivity. Smarter could mean a variety of things.  
The phone is already in Verizon's Cellebrite system, something that usually indicates a semi-soon arrival.
Update:  Press invites are going out for a 10/18 event with both VZW and Motorola.
Update 2:  We shouldn't be so closed-minded to the idea that this is the next generation of XOOM devices. The razor in the teaser along with the kevlar vest allowed us to jump to the idea of it being this phone rather than a tablet. Could be both though!
Update 3:  Moto's Facebook page is talking about the event as if it is going to be just one product – "Our next big innovation is coming."
Update 4:  The press image was named "Spyder" – a name we first reported months ago. DROID RAZR incoming.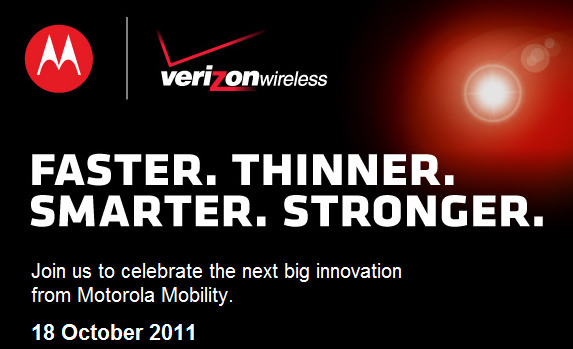 All I know, is this phone looks amazing.
Cheers Mark!