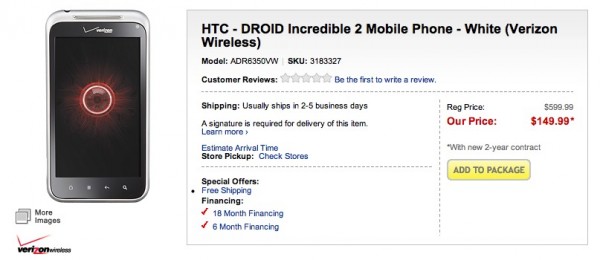 The white edition of the DROID Incredible 2 is now available exclusively through Best Buy for $149 on a new 2-year contract.  The device insides won't be different than the black version that has been available for some time, but the color change is more-than-welcomed to a U.S. smartphone world that seems to think humans only like black phones.
To recap, the device sports a 1GHz single-core processor, 768MB of RAM, dual cameras, no 4G LTE, and HTC's Sense.  Also, when you first boot this pearly white entry up for the first time, it will be running Android 2.2.  However, with the 2.3 (Gingerbread) update becoming available for the black version over a month ago, we are hoping to see it pop up in the very near future for this device as well.
Buy.
Here is our Incredible 2 review.