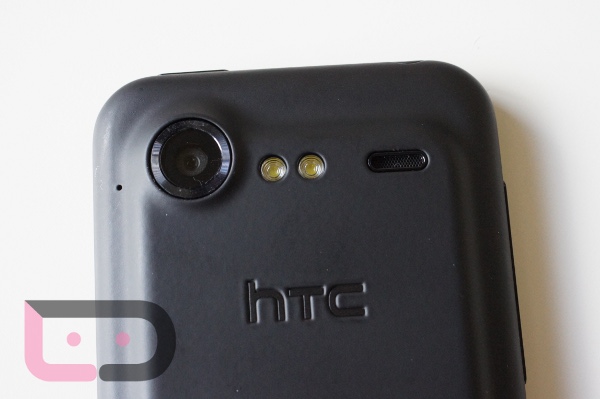 To say that the new DROID Incredible 2 has some big shoes to fill is quite the understatement.  The original Incredible enjoyed massive amounts of success even with delays due to component shortages, finishing out the year as one of the most popular Android devices to date.  Can the second version come anywhere close to it?  With a decent bump in specs and a shiny new 4″ screen, but with the same look and feel as the original, we're going to do our best to find out.  
The Good:
Hardware: It might not be dual-core, but it's still running the newest single-core Snapdragon which has been one of the top performing processors of the last year.  HTC also tossed in an 8MP rear camera, 1.3MP front camera for video chatting, 768MB of RAM, new rotating soft keys, and a beautiful 4″ Super LCD screen.  We won't necessarily give it the "beast" tag, but you'll see no performance issues on this phone.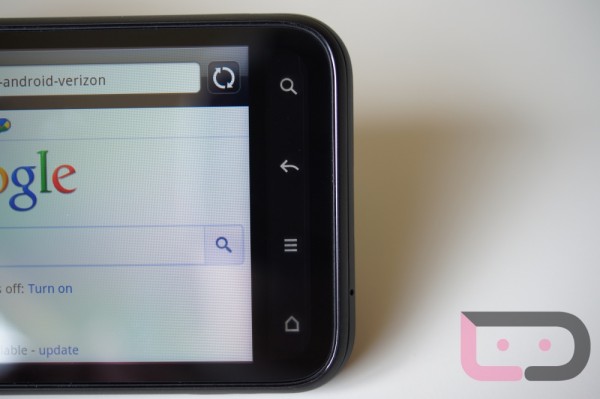 HTC Sense: Whether you hate Android skins or not, it's hard to argue against the polish of HTC's Sense.  With the Incredible 2, you get a slightly updated version over that seen on the Thunderbolt, but it's still technically "2.0".  They've added some new sorting options in the app drawer, recent tasks in the notification bar, widgets and increased stability.  It's just too bad we aren't seeing 2.1 which really isn't that big of a jump.
Feel: The build quality on HTC phones is always top notch.  While they may not take many risks or adjust the look of many of their devices, they still top the charts for appearance.  The Incredible 2 is all black, has smooth curves, a signature contoured back plate and feels amazing in hand.  This might be my favorite in-hand device in some time.
Camera:  The camera on the original DROID Incredible was one of the best of last year, so I was happy to see that HTC included a similar one with this phone.  At 8MP with dual-flash and 720p video recording, users should be more than satisfied.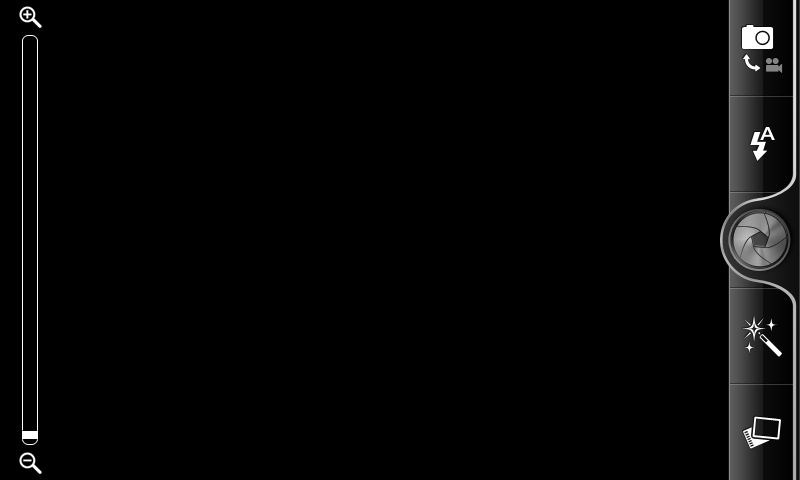 Screen Size:  A 4″ Super LCD screen is a thing of beauty and possibly the perfect size.  If you have average size hands, you won't find yourselves adjusting to reach across it or to pull down the notification bar.  You can easily flip from screen to screen while holding the device firmly in one hand.
Battery:  For a 1450 mAh battery, I have been very pleased with life.  During the first few days of Thunderbolt ownership, I was constantly complaining about battery technology, but battery companies turned out to be the wrong enemy.  As we all know now, the LTE technology was to blame, which means that the Incredible 2 as a 3G device has above-par battery life and throughout my time has proven to be much better than the original Inc.
SD card:  The Inc2 comes loaded with a 16GB SD card which is pretty standard these days in higher-end phones.  And trust me when I say that you'll need every ounce of it, especially with the internal storage only weighing in around 2GB.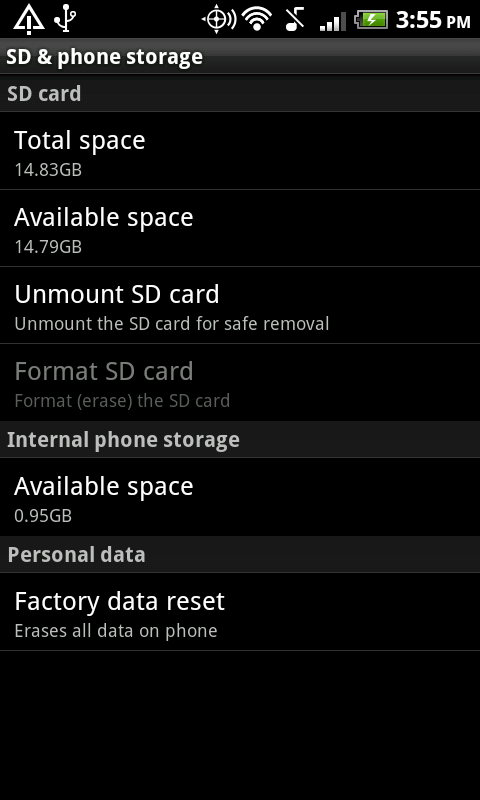 Global:  Yep, the Incredible 2 is a global device.  You can take it to 220 or so countries and still have service.
The Not-so-Good:
Verizon Bloatware: Seriously, is it necessary that you include 19 unremovable bloatware apps on a single device?  Seriously, there are 19 Verizon-related apps on here.  They even created a special VZW tab in the app drawer so that I could quickly count them and vomit a little.  This is becoming a joke.  Is it just me, or does it feel like carriers are trying to turn Android phones into bigger feature phones?  We haven't seen this much crap on a piece of technology since the days of the LG enV.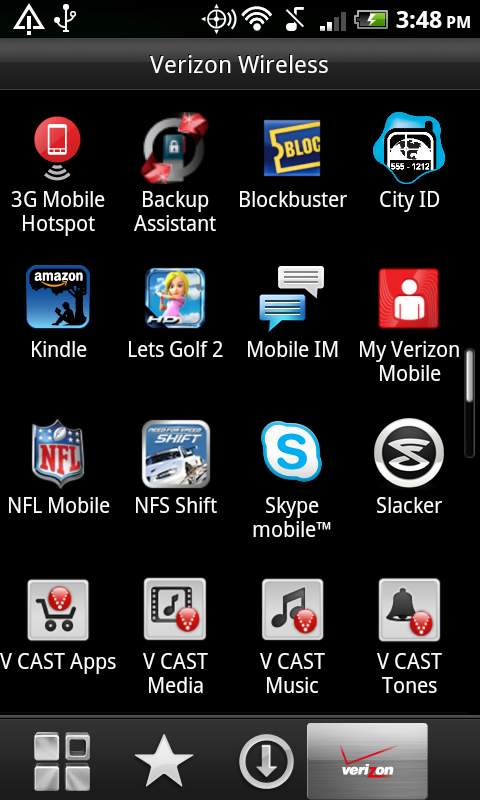 Not dual-core: It's April 2011 HTC, why are we still releasing single-core phones when you have your first dual-core phone coming out in 2 months?  I can admit that the single-core MSM8655 runs perfectly fine on both the Dinc2 and TBolt, but there are techie geeks out here who want and expect more.
On-board storage:  We're still not exactly sure how much internal storage the Inc2 has, but after installing just a couple of apps, you'll notice that you only have about 1GB left.  HTC Sense appears to be growing by the second and as it does on the Thunderbolt, hogs almost all of the internal storage.  Luckily you have that 16GB SD card.
No 4G LTE:  It's become hard for us to consider this a truly "high-end" device and that's because it's not 4G LTE.  It's baffling to us that Verizon would continue to release phones that aren't capable of running on their brand new 4G LTE network.  Talk about locking yourself into 2-years of last year's technology.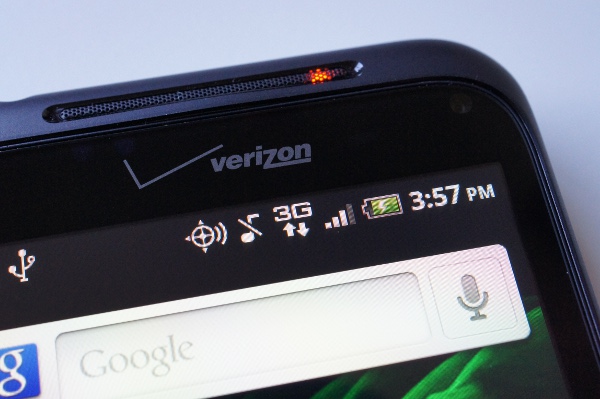 Not Stock Android:  We shouldn't be surprised that HTC has loaded this phone up with Sense, but we still like to point out to these manufacturers that we would really appreciate a stock experience from time to time.  In fact, it's time you all start to consider giving us an option at purchase.
Not Gingerbread:  There aren't many phones running "official" Gingerbread to this day, but releasing a phone that isn't running it seems so 2010.  Android 2.3 has been available for months now, so what are we waiting for HTC?  Releasing a phone running a year old version of Android is not what we like to see.  And you know why?  Because we'll spend the next 3 months asking you when it'll be updated along with our millions of readers.
Unboxing:
Benchmarks:
Gallery:
The Verdict:
Two things kept popping into my mind while I put this review together:  1.  This is one solid Android phone.  Possibly the perfect size and weight.  2.  Why is it not 4G LTE and a dual-core?
So that's really the verdict on the DROID Incredible 2.  It's one of the most polished Android devices to date, has an amazing screen, might be the perfect size, has little bugs, feels great in hand, runs one of the newest versions of Sense, and isn't $250-$300.  But it's still lacking something and that would be the "new" technology that we are about to see in the next month or two on a variety of phones.  This is 2011 and consumers expect to see the latest and greatest in mobile phones, especially when the technology changes every 4-6 months and carriers are forcing everyone into 2-year contracts. While I'll be the first to admit that I'm generally impressed by this device, I can't help but ask why this wasn't released last year?
And I'll finish with this – if you don't see a use for dual-core this or that, aren't interested in the fast speeds of 4G LTE, and think 3D is a gimmick, then by all means jump on this phone.  It's a fantastic phone.  While using it, I have had very few negative things to say about it and have been pleased during my time with it in pocket.  In fact, I bought one for my better-half, because that stuff doesn't mean anything to her and I know she'll thoroughly enjoy this device.  However, if you want to be on the leading edge of the tech world and have an upgrade available, this might be one to skip on by.