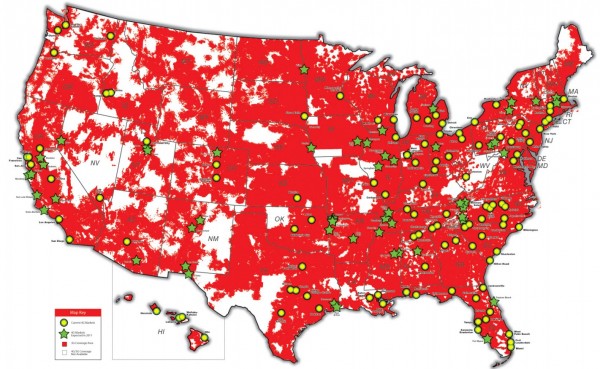 Verizon just got done lighting up a new batch of 4G LTE cities on August 18 and are already turning around to flip the switch on more.  September 15 is the day that at least 5 new areas will have access to this new super fast network that we are loving so much.  And I say "areas" because almost every major city is already covered, bringing us to well over 50% of the U.S. population.  We are now seeing batches of smaller cities get the green light.
So who is up next?  
Fargo, ND
Moorhead, MN
Rockford, IL
Moline, IL
Rock Island, IL
Bloomington/Normal, IL
Champaign/Urbana, IL
Springfield, IL
Mansfield, OH
Canton, OH
Lima, OH
Iowa City, IA
Davenport, IA
Bettendorf, IA
Blacksburg, VA
Las Cruces, NM
El Paso, TX
Wichita Falls, TX
Austin, TX
Shreveport, LA
There will likely be more, so we'll update the post as they are announced.