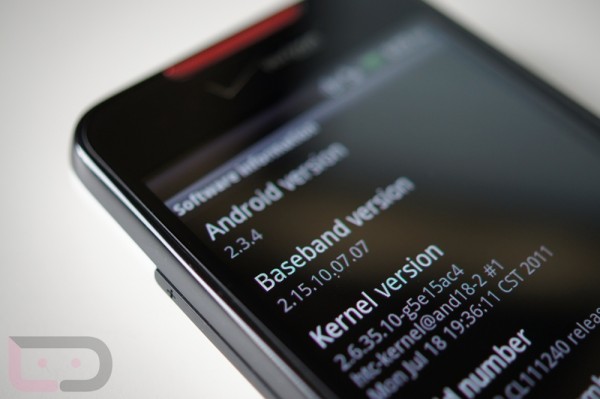 The Gingerbread (Android 2.3.4) update for the DROID Incredible may have been pulled by Verizon for further testing, but that doesn't mean you can't have it right now.  The file has been made available for all users to flash – including non-rooted users.  As with any RUU, this will wipe your phone completely and remove root.  Your SD card will remain with all of its contents, but this is essentially a factory reset, meaning you will lose all of your apps.
We should point out that since VZW has possibly pulled this update, there is a chance that they will reject it and wait for a different build from HTC.  So there is a chance that this build will no longer be final and if you upgrade to it, may be off the update path.  If you want to be as current as possible without root, then by all means, jump on this.  And if you want to keep root, then head over to one of your favorite forums, as I am sure that ROMs are already being built off of this build.  
Instructions:
1.  Download this file [mirror] and drop it on the root of your SD card.
2.  Rename the file to PB31IMG.zip
3.  Turn your phone off.
4.  Press and hold the optical track button along with power – phone should boot to hboot.
5.  You should see a list of options.  Make sure bootloader is highlighted and press Power.
6.  Your phone will start working.
7.  Follow the on screen instructions until it finishes and asks you to reboot.
8.  Enjoy!
*Note – The first boot up after flashing this file will take a long time.  If your device stops at the DROID Eye, let it sit there until it boots up fully.  If it for some reason boots back to the HTC logo and then to the DROID Eye over and over (bootlooping), you'l have to battery pull and flash the PB31IMG.zip file again.
Via:  Android Police