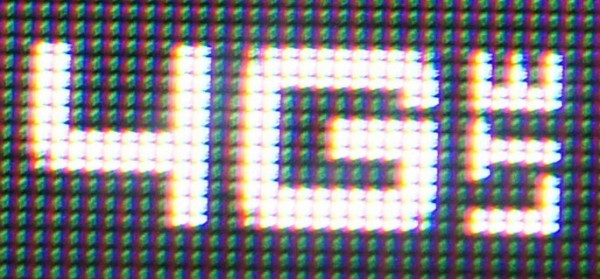 Verizon plans to activate another batch of 4G LTE cities tomorrow, making their new super fast network available to over half of the U.S. population.  With an overall goal of having 4G LTE in every spot that they currently have 3G by the end of 2013, I'd say they are well on their way.  You can find the list of new cities to receive activation in the press release below, some of which, have already gone live.
For those of you that have been enjoying 4G LTE for a while now, feel free to share with the newbies, just how amazing it is to have these kinds of speeds on your smartphone.
Seeing 4G service early?  Drop your town in the comments!    
VERIZON WIRELESS' 4G LTE NETWORK AVAILABLE TO MORE THAN HALF THE U.S. POPULATION

On Thursday, Verizon Wireless Turns on 15 Additional 4G LTE Markets and Expands Its 4G LTE Network in 10 Cities

BASKING RIDGE, N.J. – Verizon Wireless is turning on the world's most advanced wireless network in 15 additional cities and expanding its network in 10 cities on Aug. 18, bringing the blazingly fast speed of 4G LTE to more than 160 million Americans – more than half the U.S. population – in fewer than eight months.  Consumers and businesses can choose from an array of 4G LTE-enabled smartphones, tablets, notebooks and netbooks, and hotspots to connect to the fastest 4G LTE network in the country, now available in 117 cities.

On Thursday, Verizon Wireless' 4G LTE network will be available in Tucson, Ariz.; Fayetteville/Springdale/Rogers, Ark.; Bakersfield and Salinas/Monterey/Seaside, Calif.; Fort Collins, Colo.; Frederick, Md.; Worcester, Mass.; Omaha, Neb./Council Bluffs, Iowa; Albany, Ithaca and Syracuse, N.Y.; Altoona and Johnstown, Pa.; Memphis, Tenn.; and Provo, Utah.  The company is also expanding its 4G LTE network on Thursday in Washington, D.C.; Tampa, Fla.; Atlanta, Ga.; Baltimore, Md.; Boston, Mass.; Lansing, Mich.; New York, N.Y.; Cincinnati and Columbus, Ohio; and Salt Lake City-Ogden, Utah. 

"In eight short months we've introduced our 4G LTE network to more than half of the U.S. population, while continuing to offer the nation's most reliable 3G network coast to coast," said David Small, chief technical officer of Verizon Wireless.  "This matters to millions of Americans because they can take advantage of faster 4G LTE speeds both at home and when they travel throughout the country – today and in many more markets to come this year.  Each new market and expansion is significant as it brings us closer to delivering on the promise to bring our 4G LTE network to more than 185 million Americans by the end of 2011."

4G LTE Devices

Consumers can choose from 10 devices to access the blazingly fast speeds of the 4G LTE network, including:

·        Smartphones: Revolution™ by LG, DROID Charge by Samsung and ThunderBolt™ by HTC
·        Tablets: Samsung Galaxy Tab™ 10.1 with 4G LTE
·        Notebooks and Netbooks: HP® Pavilion dm1-3010nr Entertainment PC and Compaq™ Mini CQ10-688nr with built-in 4G LTE
·        Hotspots: Verizon Wireless 4G LTE Mobile Hotspot MiFi™ 4510L and Samsung 4G LTE Mobile Hotspot SCH-LC11
·        Modems: Verizon Wireless 4G LTE USB Modem 551L and Pantech UML290 USB modem

In real-world, fully loaded network environments, 4G LTE users should experience average data rates of 5 to 12 megabits per second (Mbps) on the downlink and 2 to 5 Mbps on the uplink.  For details on all 4G LTE devices visit www.verizonwireless.com/4GLTE.

When customers travel outside of a 4G LTE coverage area, the devices automatically connect to Verizon Wireless' 3G network, enabling customers to stay connected from coast to coast.  Verizon Wireless' 3G network is the most reliable network in the country and allows customers in 3G coverage areas today who purchase 4G LTE devices to take advantage of 4G LTE speeds when the faster network becomes available in their areas.

Reliability: In and Beyond Major Cities

As the first wireless company in the world to broadly deploy game-changing 4G LTE technology, Verizon Wireless is committed to building its 4G LTE network with the same performance and reliability for which it has long been recognized.  Verizon Wireless' consistent focus on reliability is based on rigid engineering standards and a disciplined deployment approach year after year.  The company's 700 MHz spectrum gives Verizon Wireless specific advantages with 4G LTE, including a contiguous, nationwide network license.

Verizon Wireless' vision also includes bringing its 4G LTE network beyond major cities.  The company is working with rural communications companies to collaboratively build and operate a 4G LTE network in those areas using the tower and backhaul assets of the rural company and Verizon Wireless' core 4G LTE equipment and premium 700 MHz spectrum.  Already, 10 rural companies have announced their participation in the LTE in Rural America program and have leased spectrum covering, in total, more than 2.1 million people in rural communities and nearly 62,000 square miles.  These companies include: Bluegrass Cellular, Cross Telephone, Pioneer Cellular, Cellcom, Thumb Cellular, Strata Networks, S&R Communications, Carolina West/Clear Stream, Custer Telephone Cooperative and Convergence Technologies.

Since 2007, when Verizon Wireless jump-started the global 4G LTE ecosystem with its selection of LTE for its 4G technology, the company has developed deep partnerships to spearhead a broad LTE ecosystem, with many being fostered at the LTE Innovation Center in Waltham, Mass., and the Application Innovation Center in San Francisco.

Visit www.verizonwireless.com/lte for more information about Verizon Wireless' 4G LTE network.

About Verizon Wireless

Verizon Wireless operates the nation's fastest, most advanced 4G network and largest, most reliable 3G network. The company serves 106.3 million total wireless connections, including 89.7 million retail customers.  Headquartered in Basking Ridge, N.J., with 83,000 employees nationwide, Verizon Wireless is a joint venture of Verizon Communications (NYSE, NASDAQ: VZ) and Vodafone (LSE, NASDAQ: VOD).  For more information, visit www.verizonwireless.com. To preview and request broadcast-quality video footage and high-resolution stills of Verizon Wireless operations, log on to the Verizon Wireless Multimedia Library at www.verizonwireless.com/multimedia.