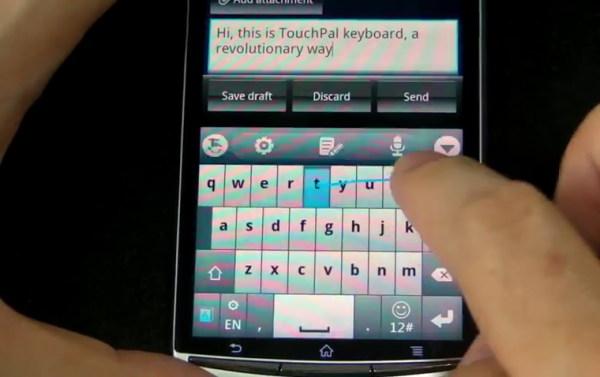 Everyone here definitely has their own opinions on what their favorite keyboard is. Whether it be Swype, FlexT9, Swiftkey, etc, each one of those has their certain niche which works for individual people. Well, TouchPal thinks you're all wrong, but it isn't entirely your fault. You just don't know about their awesome new input system yet. 
They have released a very nice promotional video, which includes a great soundtrack we might add, and have even opened up the beta channel to a new product that is apparently on the way. But wait a tick, that sounds like Swype? If you want to be a part of the newest Android keyboard beta craze, check here. If you want to see what they are currently offering, hit up the market link below.
Market Link
For more info, check the TouchPal website.
Via: Android and Me