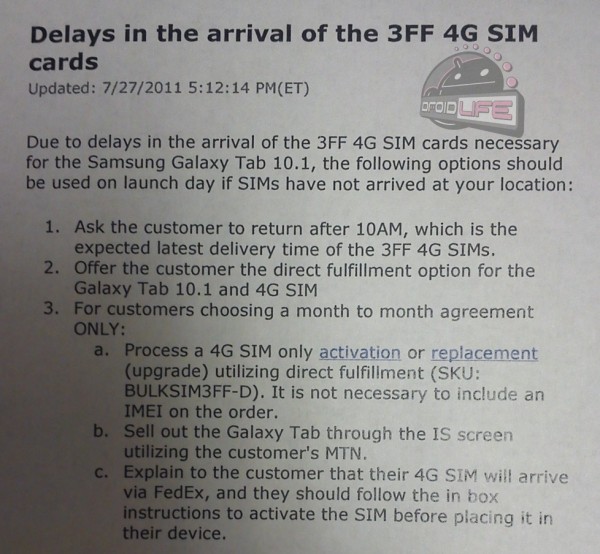 Update:  We're hearing that some stores have them, some don't.  Be sure to call ahead of time before heading into a store.
Verizon stores have not received their microSIM 4G LTE cards yet in many locations which could make the launch of the Galaxy Tab 10.1 with 4G LTE a little awkward tomorrow.  Customers who planned on picking one up in the morning should be aware of a few things.  First, wait until after 10AM to cruise into a store because they may have received their shipment by then.  If they haven't, they will allow you to order one via d-fill which means they'll order you a Tab and microSIM and have it shipped to your house.  For month-to-month data plan customers, it looks like they will still sell you the device, but will have to order a microSIM card that will arrive within a couple of days.
Just thought we'd share…
Cheers ___!