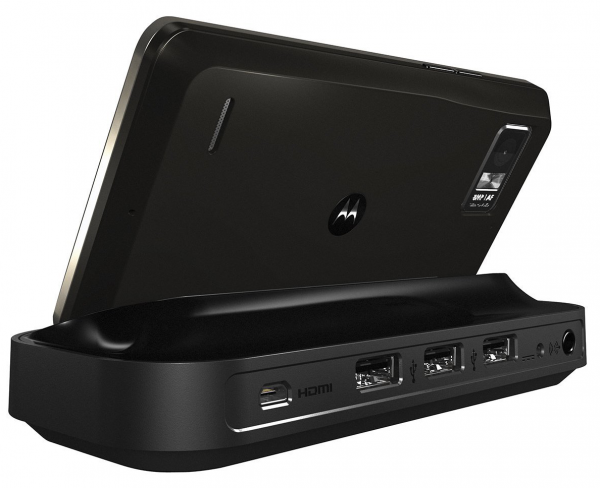 (added high-res pic, click to enlarge)
Thanks to Amazon and Motorola outing accessories well ahead of launch, we may now have the first look at the backside of the DROID Bionic.  There is indeed a hump, but damn are those lines sexy.  We had heard all along that the "Targa" would have similar styling to the DROIDX, yet in a much more refined fashion.  Boy was that tipster spot on.  You can see the camera on there as well which looks to say 8MP, something we've known for quite some time.
Four DROID Bionic posts in about an hour – hypebeast.  More on the multimedia dock and car mount, FCC filing with dates, and the new display spot in Verizon stores.
Update:  Many of you are wondering where the battery door is.  I'm just guessing, but will assume that it'll be like the DROID3 which has one full back cover that can be removed.  The Bionic will have replaceable batteries, something you can see in this new battery dock (Cheers @AndroidTask4ce!):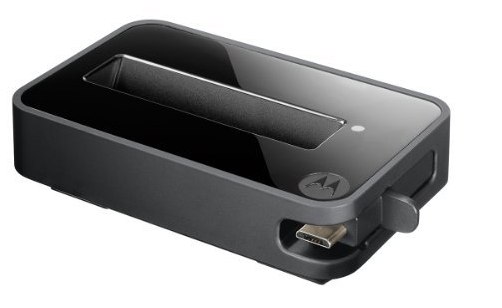 So, what do you guys think?  Did anyone else just start singing…"My humps, my humps, my humps, my humps…"?
Via:  Amazon
Cheers Tyler and to NCX for the high-res pic!