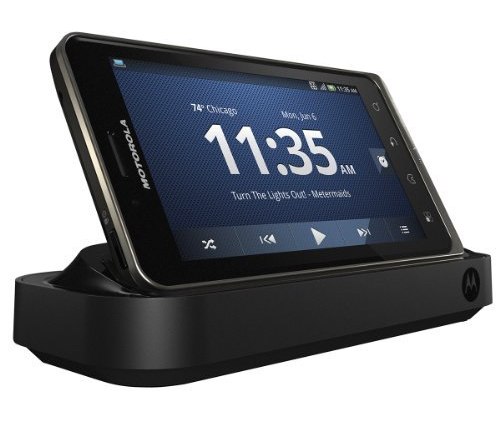 Hello there, beautiful.  Motorola seems to have set up accessory pages on Amazon for both the multimedia dock and window mount for the DROID Bionic well ahead of launch, giving us one of the first real clear looks at the device.  You can see that the device is sporting a silver rim which is currently seen on the DROID3, but without the lip or slideout keyboard, of course.  I'd say it certainly looks a lot like a more polished version of this device that we saw leak on some overseas forums back in early June.  I'd say this is the final look that is also known as revision 3 around these parts and damn is it sexy.
So since Verizon has started to make room on display units as of this week and Motorola has decided to out the device on Amazon, I'd say we're just around the corner from a release, wouldn't you?  One more shot after the break.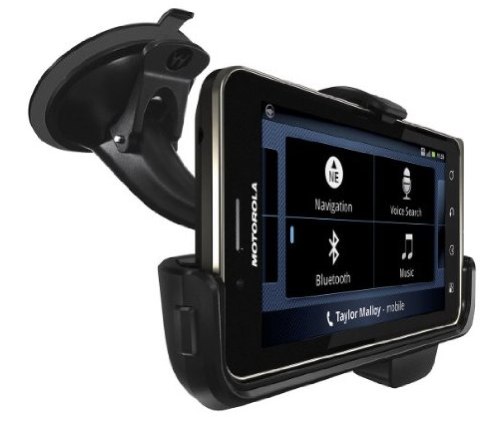 Via:  Amazon (Car) and (Dock), Android Central
Cheers David!