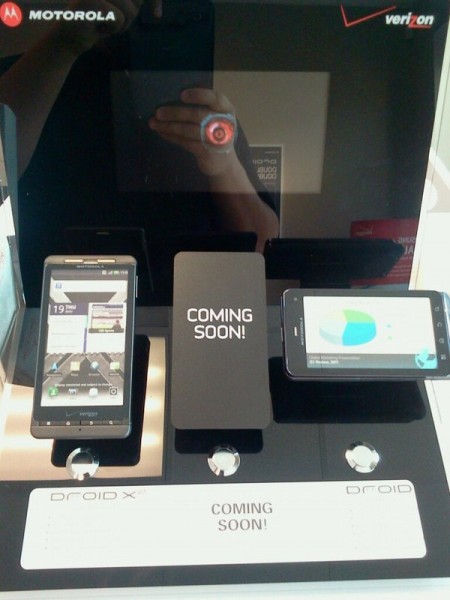 Some Verizon stores received a new Motorola display this week that featured both the DROIDX2 and DROID3 along with a spot for something else that is only marked as "Coming soon!"  I don't know about you, but I can't think of another device made by Moto that's headed to Verizon to hang out in the DROID section than the DROID Bionic.  August 4 here we come?  Sure seems likely.  Either that or Verizon plans to leave a big blank spot on one of their top shelves for a while.  Gettin' closer folks.
*Note – Official car mount and multimedia dock have been spotted on Amazon.
Via:  Droid Forums
Cheers David!
______________________
Some of our best videos.