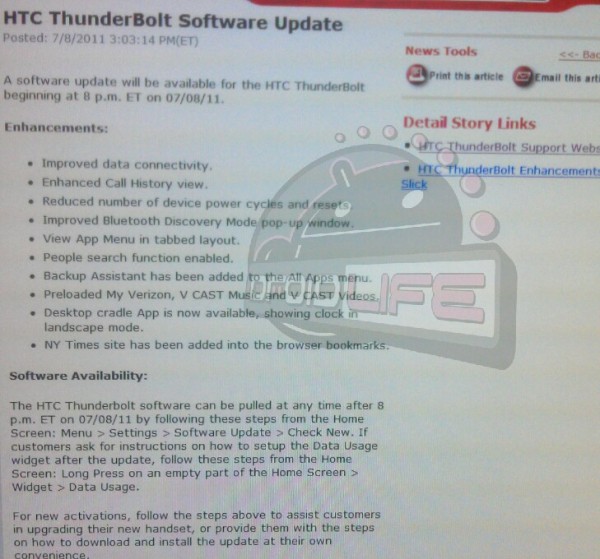 It has been almost 2 months since the HTC Thunderbolt received an update that started causing an overwhelming number of random reboots for users.  The last 6 or 7 weeks have been extremely frustrating to owners who jumped on this device thinking it would be kept up-to-date, bug free, and with the most current of Android operating systems.  So far that hasn't necessarily been the case, but there may be a tiny light at the end of the tunnel.  An update has been readied by Verizon that should at least fix the reboot problems that you all have been experiencing – it's not Gingerbread (Android 2.3) though.
It should be available to pull at 8PM Eastern and will bring a number of fixes, plus that desktop dock app that we are expecting to see when the Incredible 2 receives GB next week.  And hopefully this means that 2.3 is just around the corner.
*Note – @TeamAndIRC is recommending that rooted users not accept the update.  
More info here.
Cheers ___!