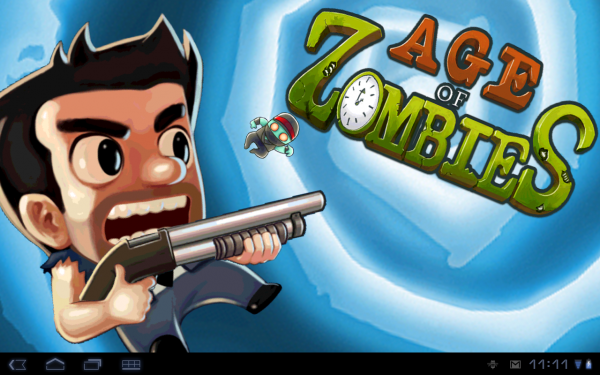 Amazon comes through again and offers up Age of Zombies as its "Free App Of The Day". Is it possibly the greatest zombie shoot em' up ever released on Android? Well let's not go that far yet, but it is definitely a lot of fun. With a whole assortment of guns ranging from your trusty handgun, to shotguns, and SMG's, there will be plenty of zombies to kill.
The game is usually three bucks, and even if it wasn't free, I would still consider picking it up seeing as how smooth it is. I have been playing on my XOOM, and haven't had a single problem. Minus the fact that the zombie T-Rex keeps squashing me, it's a great game. Controls are smooth, and the sound affects are raw.
Premise? A mad scientist has released his zombie army through a time machine into a whole array of different time periods. You have to travel back in time and stop them before they destroy the world as we know it! Not only is the plot genius, the dialogue is hysterical.
Can't go wrong with giving this one a "shot".
Cheers EvanTheGamer!