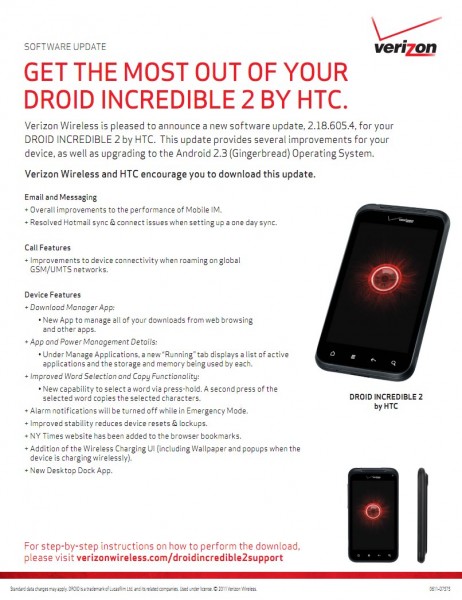 Now this is the stuff we like to see on a Friday!  The Gingerbread (Android 2.3) update for the DROID Incredible 2 is now ready according to Verizon's support pages.  The update will finally bring the phone's software into 2011 and make your overall experience so much more stable and enjoyable.  There really is nothing like GB – it makes Froyo feel like Android 1.6.
It's 116MB, so when this thing starts rolling out (maybe next week?), you'll want to make sure you have a full charge and are near a WiFi network.
The update will also include a new Wireless Charging UI plus a Desktop Dock App which leads us to believe that a new docking station is in the works.  And of course, this has us hoping that the Thunderbolt will receive something similar when it gets GB, since it currently lacks any docking special features when charging.
Speaking of the Thunderbolt…still nothing on that front.
Cheers Jordan!