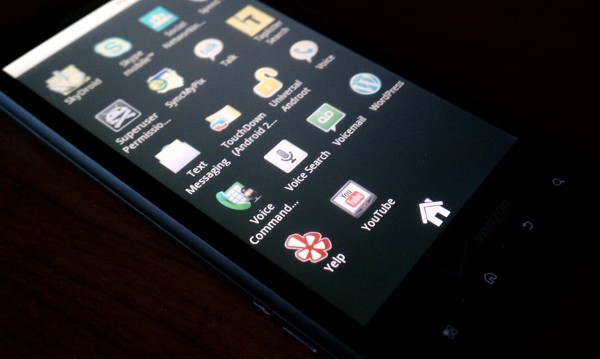 For those not wanting to remain rooted, you are probably looking for a way to return from the leaked Android 2.2 update for the Droid X back  to stock 2.1 so that you can receive the update which we are expecting some time this week.  I'll just say up front that you will lose root access by doing this and there is a chance that rooting official 2.2 may be difficult, so think this over carefully.  Still ready to go?
Step-by-step guide after the break!  
Instructions:
*Warning* – The process outlined below is very risky and could do permanent damage to your device.  If you choose to proceed, you do so at your own risk.  Droid Life will not be held liable for any damage that is caused.
1.  Download and install Motorola USB drivers that fit your Windows system.  (32 bit)  (64 bit)
2.  Download and install RSD Lite 4.7.  (Download)
You will need to patch this after installing.  There is an .ini file included in the folder that needs to be placed in your install directory.  /Program Files/Motorola/RSD Lite
3.  Download the Droid X 2.1 SBF file.  (Find it here.  Middle of page.)
4.  Unzip that file to somewhere other than your desktop.
5.  Open RSD Lite, tap the "…" button, find the SBF file that you just unzipped and select it.
*Tip* – If you are having issues with RSD Lite, check out this video.
6.  Plug your phone into your computer and turn it off.
7.  Boot your phone into bootloader:
With phone off, hold volume down plus the camera button and then power.
8. Release all buttons after 2-3 seconds. RSD Lite should now recognize your phone.
9. Click the start button and allow your phone to flash 2.1.
10.  When the process gets to 100% and completed in RSD Lite, you can unplug your phone.
11.  We're not done though!
12.  Your phone may not boot up all the way.  You will need to unplug it and pull the battery.
13.  Put the battery back in and boot into recovery.
Hold home and press Power until you get an exclamation mark.  Release home and tap the search button.
14.  Using the volume up/down switch, highlight the option to "wipe data/factory reset".
15.  Press the camera button half way down to select it.
16.  When it finishes choose the option to reboot your phone.
17.  You are now back to stock, unrooted, buggy Android 2.1 on the Droid X.
Let us know if you run into issues!
Big thanks to Rootz Wiki.  Check them out for your rooting/unrooting needs!