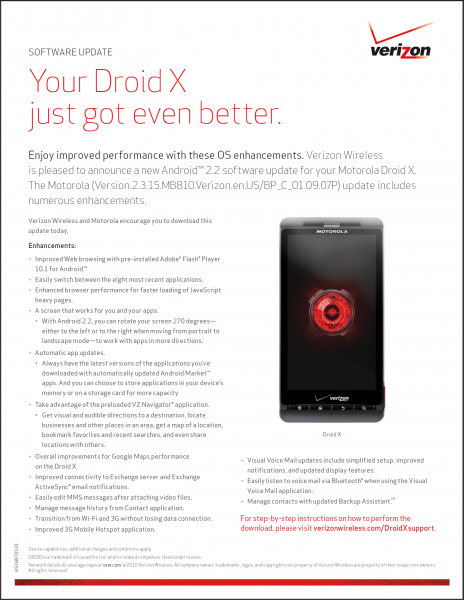 The Verizon support page for the Droid X has now been updated to show that Android 2.2 is finally ready for launch.  Wait, didn't we just say yesterday that it would be coming on Wednesday?  Yes, yes we did.  I'd say right now that 9/22 looks pretty likely at this point.  
The update will take everyone to version 2.3.15 and will be approximately 67.6MB.  Froyo is here people!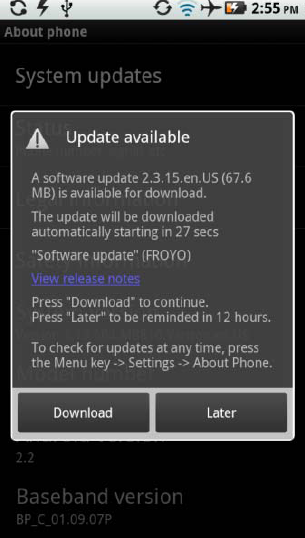 Remember that Blur allows you to "pull" updates, so it's time to start trying.  Go into Settings>About>System Updates and see if you are able to  grab it way ahead of schedule!
Dedicated 2.2 Droid X forum thread has been created!
Cheers Mike!