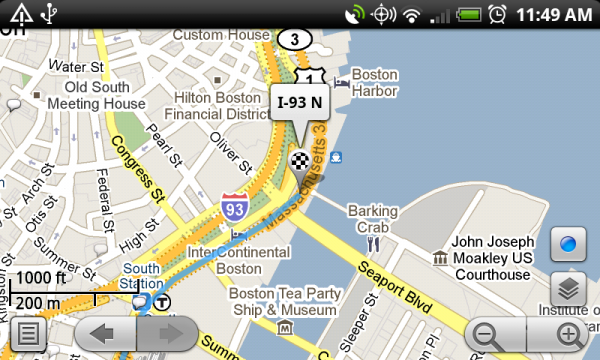 After providing coordinates to Droid X's in both NYC and Philadelphia, the @DroidLanding scavenger hunt took one to Boston on a Saturday afternoon.  How long did it take to find?  3 minutes.  Yikes.
The tweet…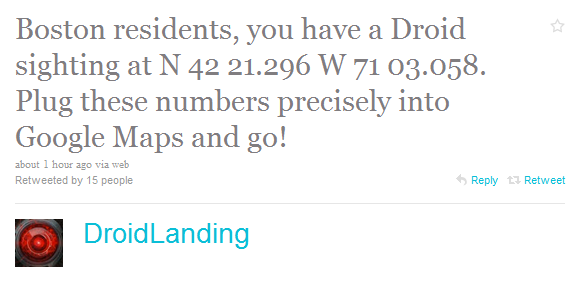 And your winner…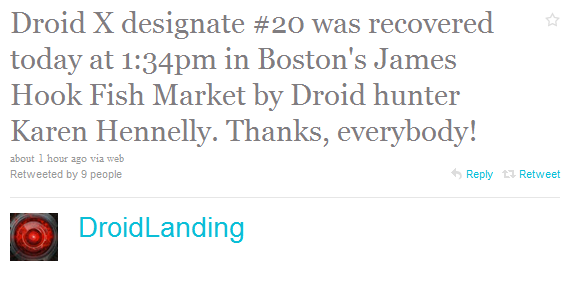 We're only 5 days away from launch and we still have 18 DX's in the wild that need to be found.  Are we going to start seeing multiple giveaways a day?  You would certainly assume so.  Get ready!
On a related note, we're sad to see a crew of Droid Life readers that were on their way to Boston to battle it out and  apparently came up empty handed.  Check out there signs pre-road trip…
Love the signs guys, drive safe back to Philly!