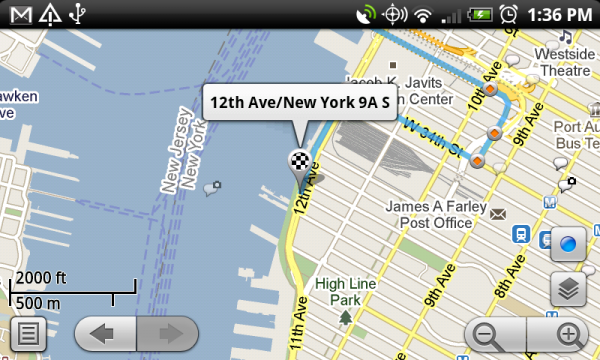 The Droid X (@DroidLanding) scavenger hunt announced its first set of coordinates today which pointed to the docks in NYC.  Yep, some 3,000 New Yorkers are flocking there as I'm typing this to fight over a certificate which entitles them to one DX.
Here is the tweet with the coordinates…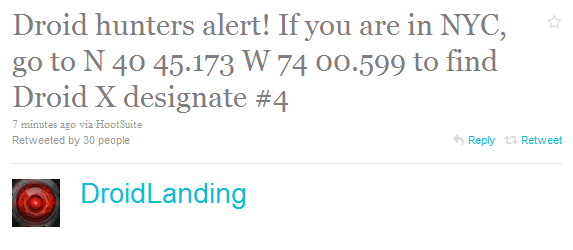 And the winner in about 6 minutes time…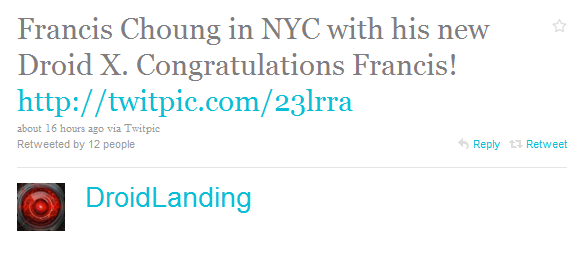 While that Droid X is gone, I wanted to post this to show all of you that you can plug the coordinates directly into your Google Maps to find the location.  Typing them in exactly as shown will get you to the spot…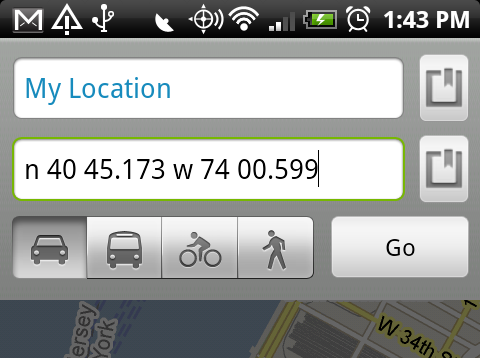 Get ready for your city!  It could be next!